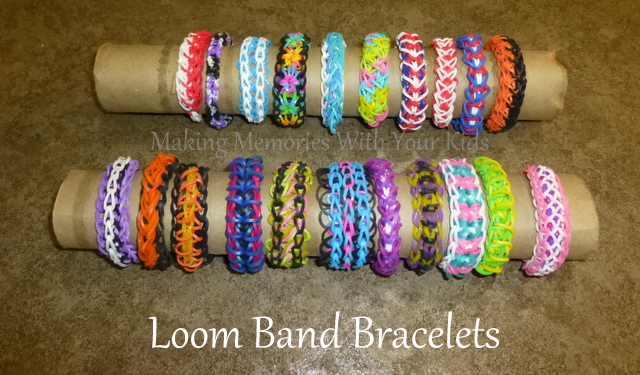 I'm not sure about other parts of the country but where I live, loom bands are the rage.  Both my kids got one for Christmas (yes, even the boys are loving them) and it's been a bracelet making factory in my house ever since.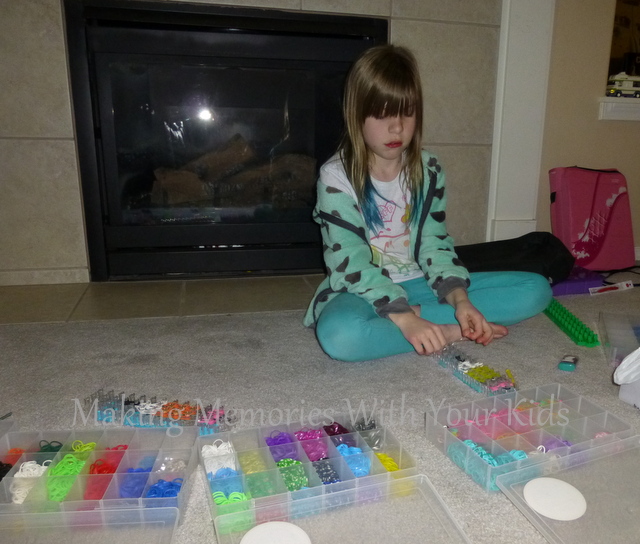 If you haven't heard of this new fad, a Loom Band is a fairly new "invention" although I'm sure kids have been making something similar for years.  The bands are small rubber bands and you use a loom to make bracelets, charms, etc.  There are lots of different brands of looms out there. There's the Cra-Z-Art Shimmer 'n Sparkle Cra-Z-Loom Bracelet Maker, the Magical Colorful Loom Kit
, the Royal Loom Band
, and the DIY Rubber Band Bracelets Loom
. But our favorite loom and loom of choice is the Rainbow Loom
.  You might think they are all the same but they aren't.  There are very subtle differences and if you have little fingers making bracelets (or wrist bands), the Rainbow Loom
is the loom for you!
Over the holiday break my daughter made bracelets for all of the kids in her class as well as the teacher.  She said they all loved them and every day since have asked her to make more for them, in different colors and different styles.
I have to admit, I'm kind of hooked on it too.  My kids and I all sit on living room floor, turn on YouTube tutorial and make all kinds of wrist bands/bracelets.  Here are some of the bracelets we have made and then under the pictures are the links to the videos on how to make them.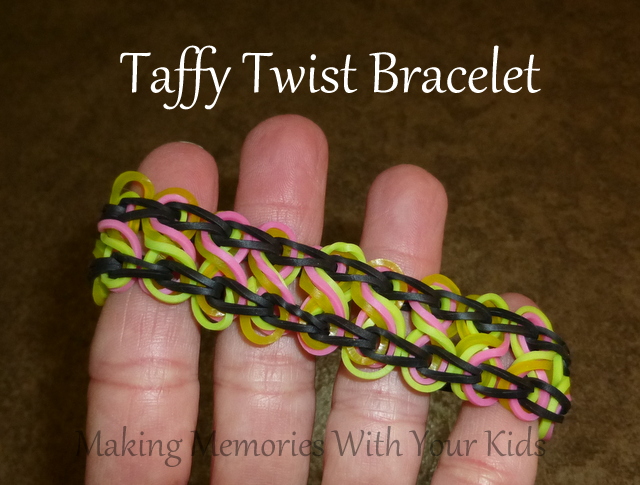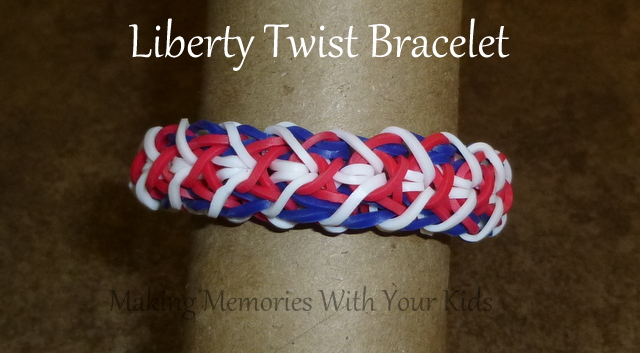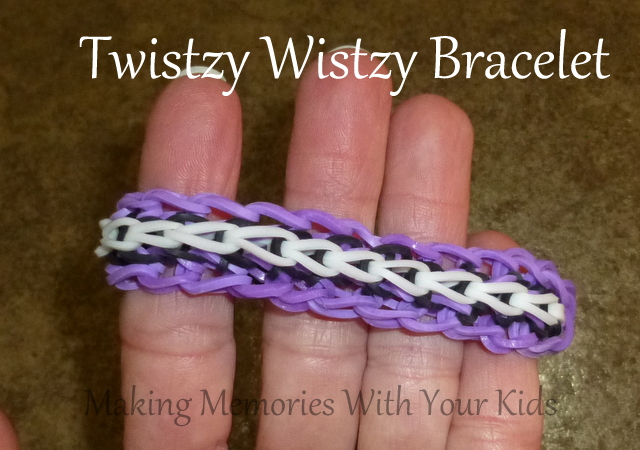 What do you think about this Minion bracelet?  Adorable, right?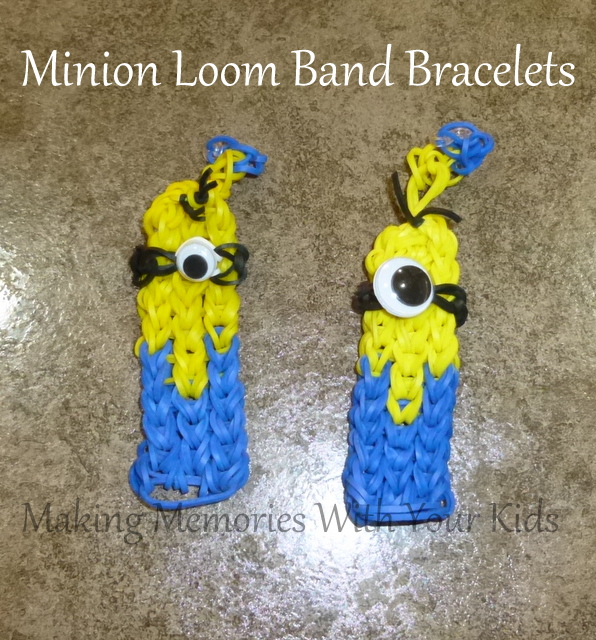 We did the same pattern but changed the colors to make girls and even a Frankenstein.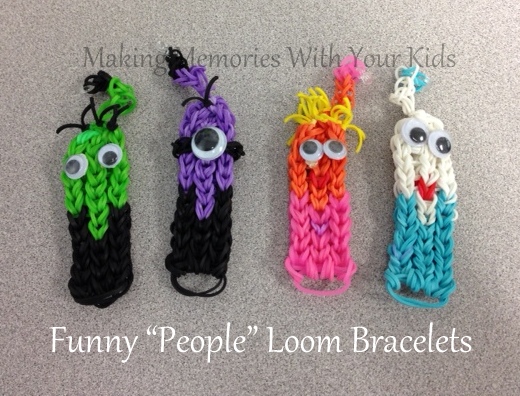 We even made a Minecraft Creeper.  Does it look like one?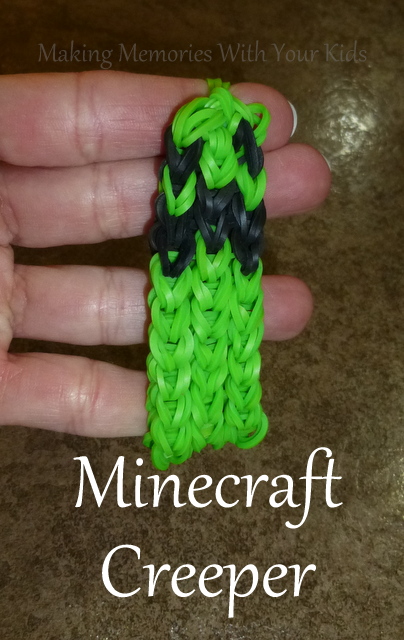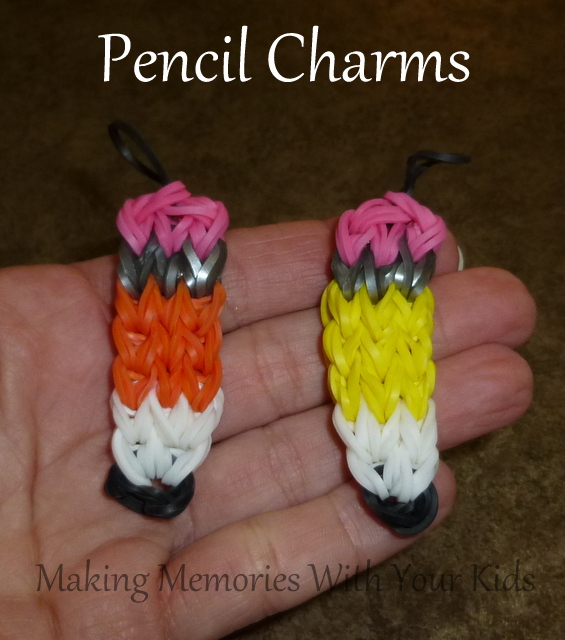 We have so much fun with it!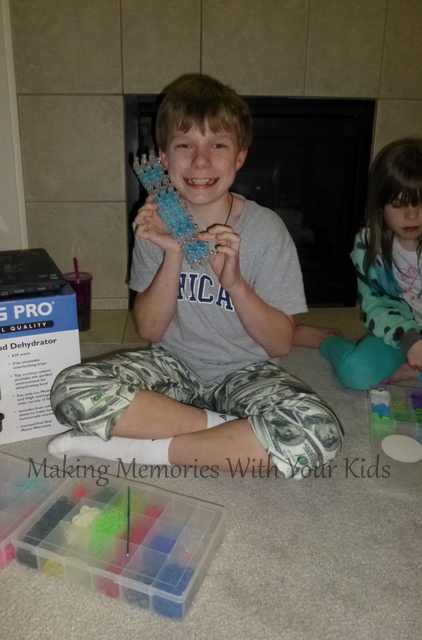 I'm a middle school counselor and part of my job is doing groups with students who are struggling socially, academically or have family struggles.  We meet weekly, eat lunch together and talk about strategies, techniques, solutions, etc.  I made wrist bands for each of the students in my groups (almost 50 of them) and they loved them!  Even the boys love them and wear them every day.  It was a fun treat for them and something that I could make a ton of without breaking my budget.
What do you think?  Have you heard of them?  Do your kids have one?  If so, what's your favorite bracelet to make and if you wanted to leave me a link to a cool how to video, we would love it!
Happy bracelet making!