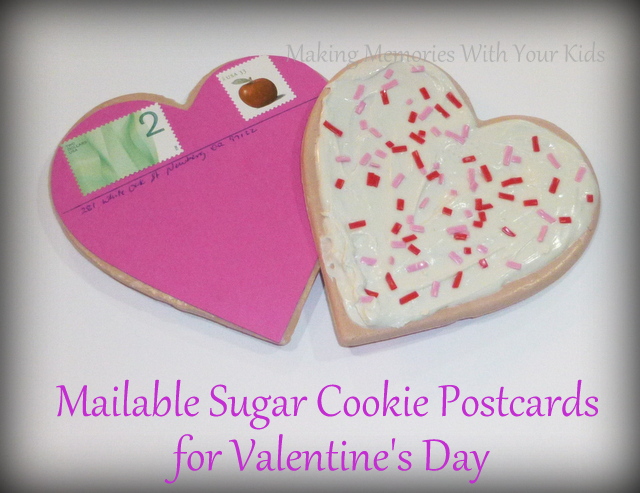 Oh my gosh!  Are you ready for another totally fun thing to send in the mail?  And how perfect are these for Valentine's Day?  Do they look like real sugar cookies? Ha!  They're postcards!
They look like cookies, don't they???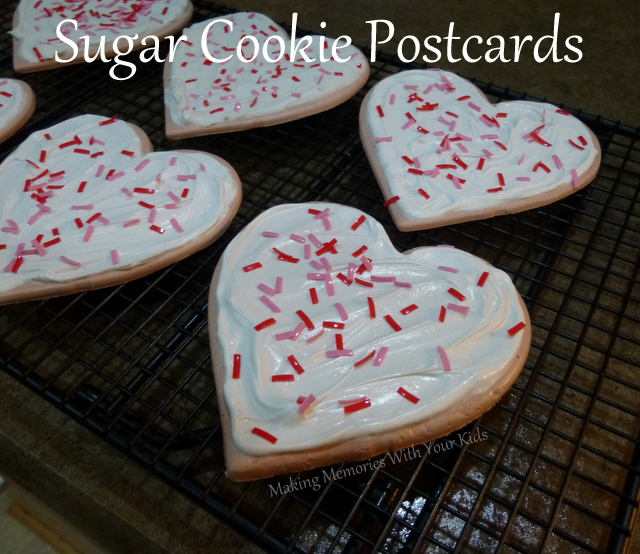 I love them!  I can't wait until my friends and family open their mailboxes and see these in there!
NOTE: This project takes days to make because of drying time.  Make sure you let them sit and air dry for as long as the directions say or else they will stick (and it won't be a good thing.)
Thank you to She Knows Living for this fun idea!
Materials Needed:
– Bisque colored Crayola Model Magic (found HERE)  1 bag makes 2 postcards
– 6″ or larger heart shaped cookie cutter
– Rolling pin
– Mod Podge (matte or gloss)
– Paintbrush
– Plastic string, beads or letters for cookie decoration (found at craft stores)
– White caulk (found at most discount or hardware stores) or HERE

– Decorative paper and thin cardboard or thick cardstock
– Spray glue or hot glue gun
– Scissors or X-Acto knife
Instructions:
– Roll out your Crayola Model Magic to about 1/4-inch thickness. Cut heart shapes with the cookie cutter. You should be able to get two cookies out of one bag of Model Magic. I was able to get 3 cookies.  Also, I'm not sure if Bisque is the right color.  They were too flesh colored for me so I would use an off white or a very light tan color.  Set your cookies on a piece of parchment paper and allow them to dry for a couple of days.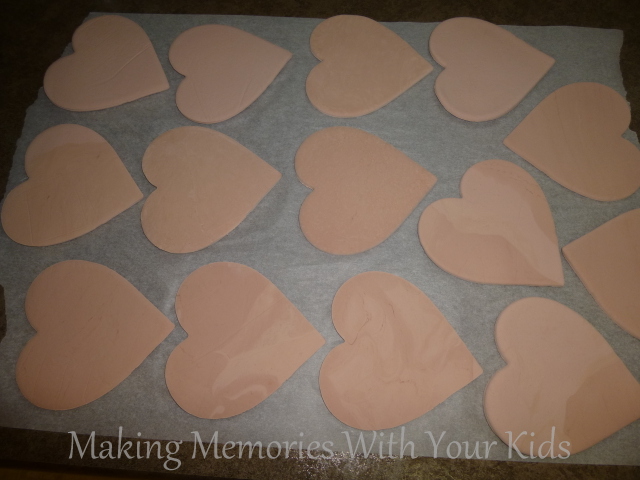 – Coat the back sides of the cookies with Mod Podge. Allow them to dry. Flip the cookies over and coat the front sides.  Allow them to dry.  This seals the Model Magic.
– Prepare your plastic beads, letters or strings for decoration. Cut plastic strings into tiny segments to look like candy sprinkles.
– Using a caulking gun, apply some caulk to the tops of your cookies. Take a plastic knife and spread the caulking around, just like you're frosting a cookie.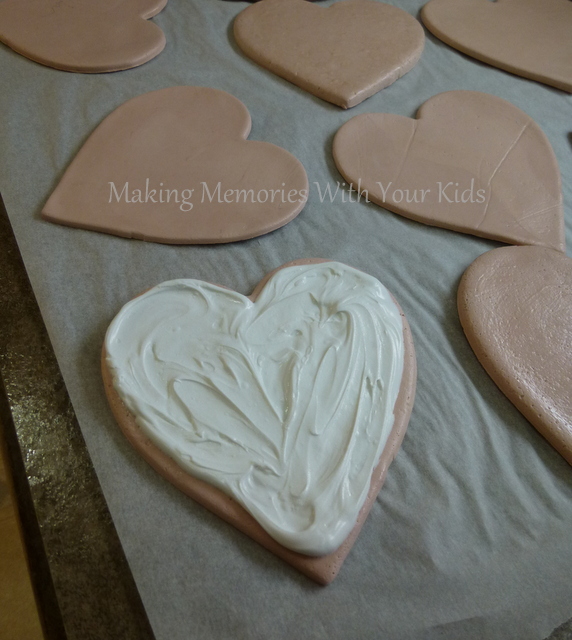 – Add your plastic decorations, pushing them into the caulk to secure them in place. Allow them to dry for a couple of days.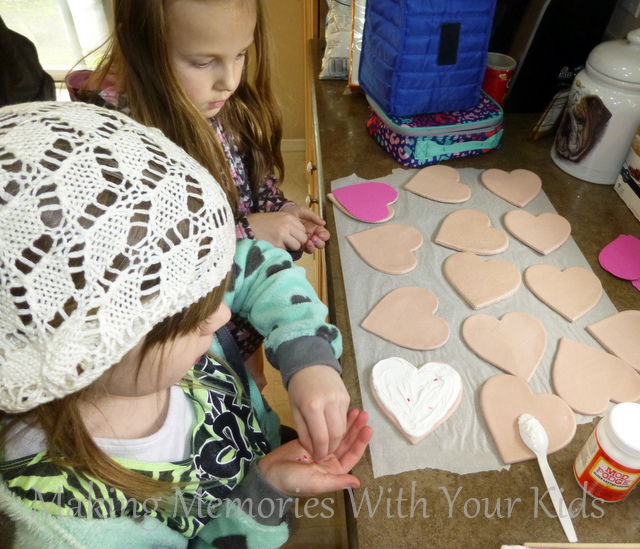 – Once the caulking has dried completely, coat the tops of the cookies with a layer of Mod Podge.  Allow the cookies to dry completely.  This will seal your "sprinkles".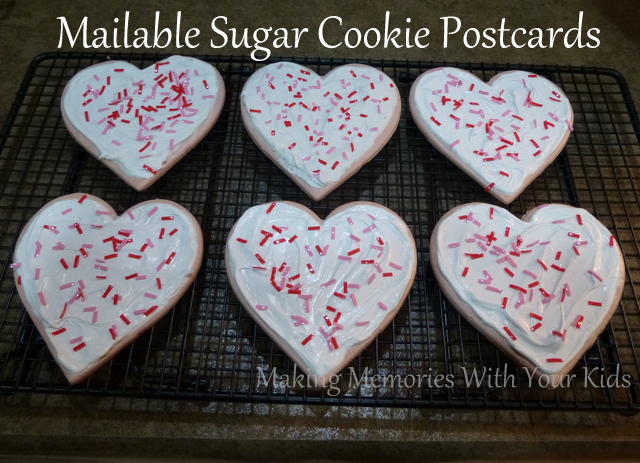 – Trace the cookie (or use the cookie cutter) on the cardstock.  Cut out the heart a little smaller than the tracing line.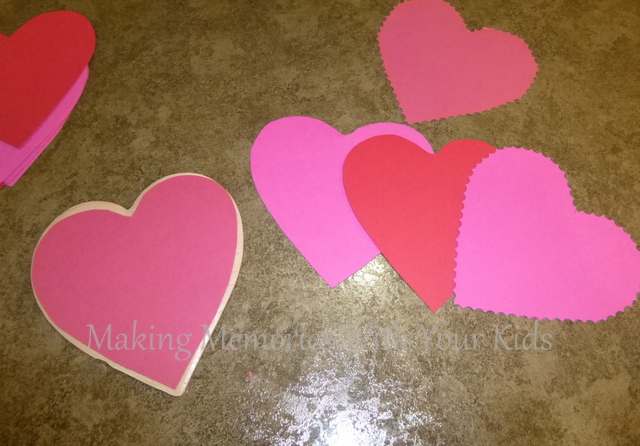 – Glue onto the backs of the cookies using spray glue or a hot glue gun.
– Now add the address, a small message and your postage.  Postage will depend on how thick you make the cookie and caulking.  Mine were $2.32 which seems to be the minimum rate for a parcel.  But totally worth it!
 Are these the best Valentine's Day cards ever?
We're linking to the parties found HERE.