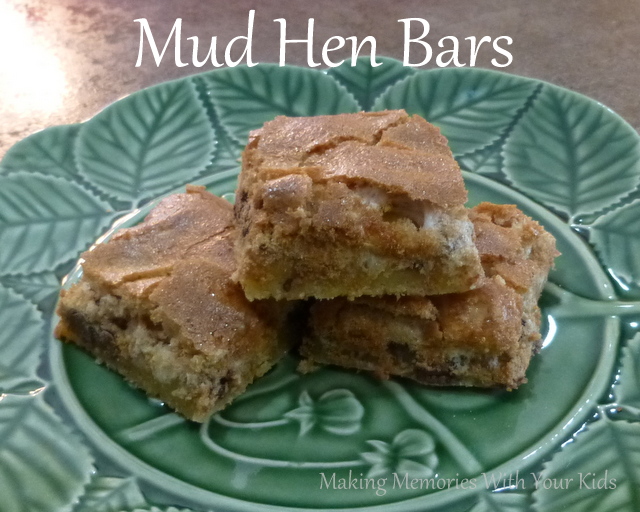 I've been wanting to make these bars for some time now.  Apparently pretty badly because when I looked at my "super secret TO MAKE board" on Pinterest I noticed I'd pinned them four times!
We opted to not put nuts in them since we're not nut people and we used milk chocolate chips (because I always use milk chocolate chips.) Don't they look wonderful?  Look at that crunchy top.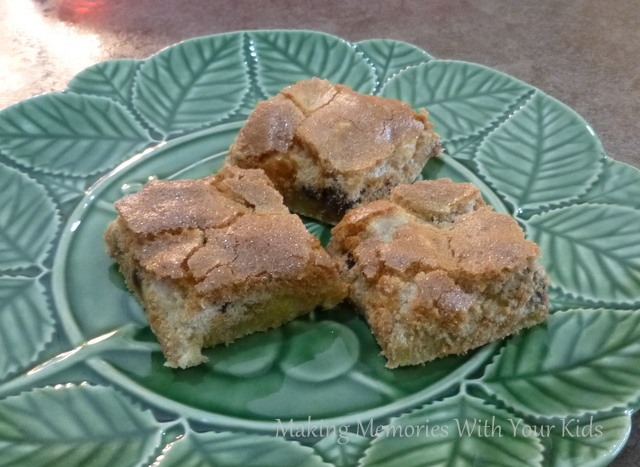 Here's the coolest part of this post (well, besides the totally delicious dessert.)  Do you have little helpers that cook with you?  Here's the best trick for separating an egg.  It's so easy, even little hands can do it.
Crack an egg into a bowl.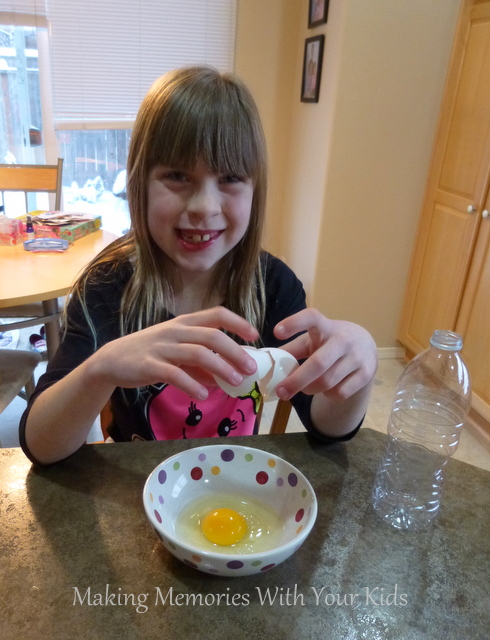 Take an empty water bottle (wash it out, of course.)  Squeeze it and place it gently on top of the egg yolk.
Gently let the bottle expand and watch it suck up the yolk.
How cool is that?!?!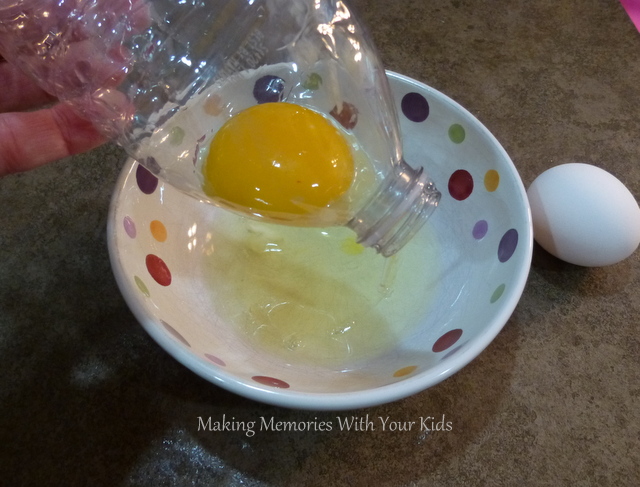 It works perfectly and is great for when kids are helping in the kitchen.  (My daughter thought it was so cool.)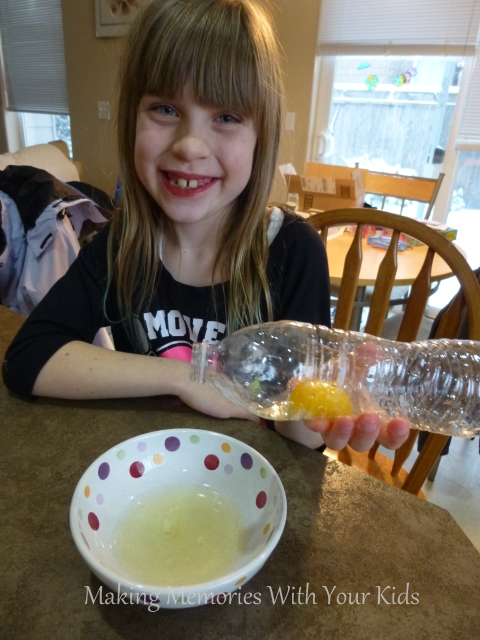 After adding the egg whites and brown sugar?  Oh man!  They looked so good.
You could definitely smell the brown sugar when they were cooking.  My kids kept asking when they would be done cooking.
You can find these all over Pinterest but I used The Friday Friends' recipe.
Ingredients
1/2 c. butter, room temp
1 c. sugar
3 eggs
1 1/2 c. flour
1 tsp. baking powder
1/4 tsp. salt
1 c. nuts chopped (optional)
1/2 c. chocolate chips
1 c. marshmallows
1 c. brown sugar
Instructions
Preheat oven to 350 degrees.
Line a 9x13 pan with parchment paper.
Beat together sugar and butter until creamy. Beat in 1 whole egg and 2 egg yolks (put aside the whites for later).
In a separate bowl, mix together the flour, salt and baking powder. Add to the butter mixture and mix well.
Spread into prepared pan. Sprinkle with marshmallows, nuts (if you want) and chocolate chips.
Beat the 2 egg whites (that you set aside) until stiff peaks form. Fold in the brown sugar. Spread over the mixture in pan.
Bake for 30 minutes or until the bars are a deep, golden brown and crusts look cooked through.
Cool in pan before cutting.
http://makingmemorieswithyourkids.com/2014/02/mud-hen-bars/
Delicious!
We're linking to the parties found HERE.