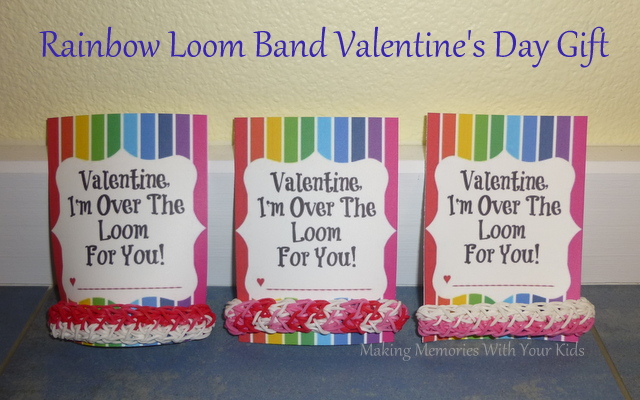 I have a love/hate relationship with Valentine's Day.  I mean, I'm all for Holidays.  Any reason to sit around and eat chocolate and I'm in.  But Valentine's Day?  It's a single person's nemesis.  I mean really.  What better way to point out the fact that you have no one.  That's the hate part.  Wow, I'm really not that much of a sour puss.  So let's just forget about the whole meaning of the holiday and get back to what we're here for….
The Loom Band craze has hit our house!  You can read more about it HERE and also get a ton of wristband/bracelet ideas that are so fun.  But now it's almost Valentine's Day and my daughter and I thought these Valentine's for her class would be so much better than candy ones.  What kid in the US wouldn't want a Loom Band for Valentine's Day?
Aren't they cute?  We did the Holiday Bracelet pattern for all of them and just changed up the colors and how we placed them on the loom.
I found this great sheet of free printables HERE and printed them out on white cardstock.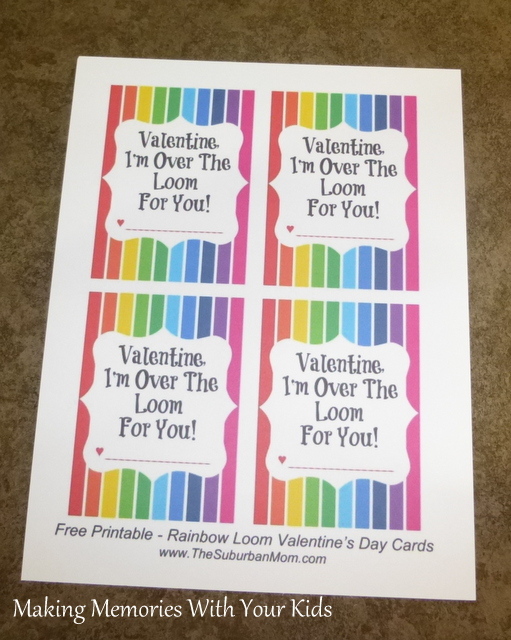 We just looped the wristbands around each card and put a small piece of tape on the back (to make sure they didn't go anywhere.)
Aren't they cute?
We found some other fun Loom Band Valentine Cards in our search and thought we'd share them with you.  Click on the link below the picture to get to the site with the printables.
From Hey Jen Renee
From The Crafted Sparrow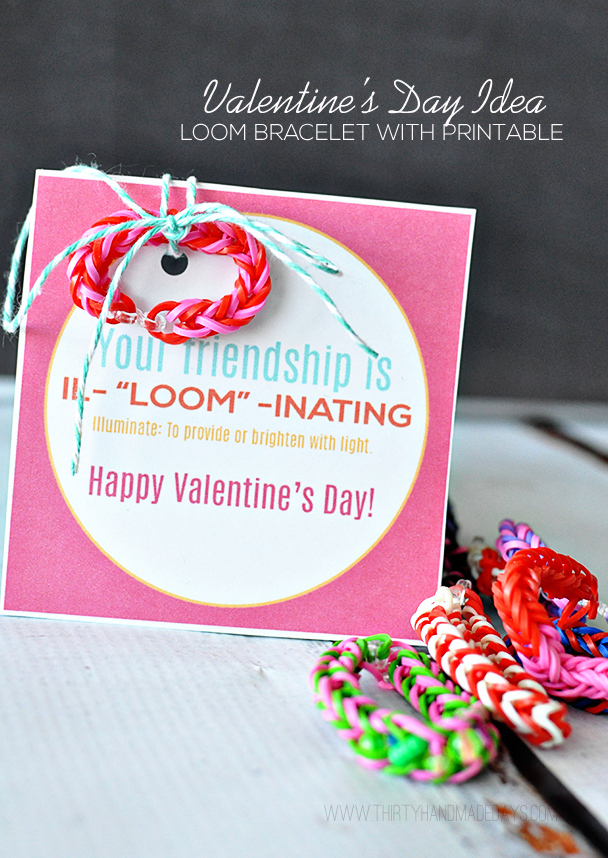 From Thirty Handmade Days
My daughter can't wait to give these out to her class.
We're linking to the parties found HERE.