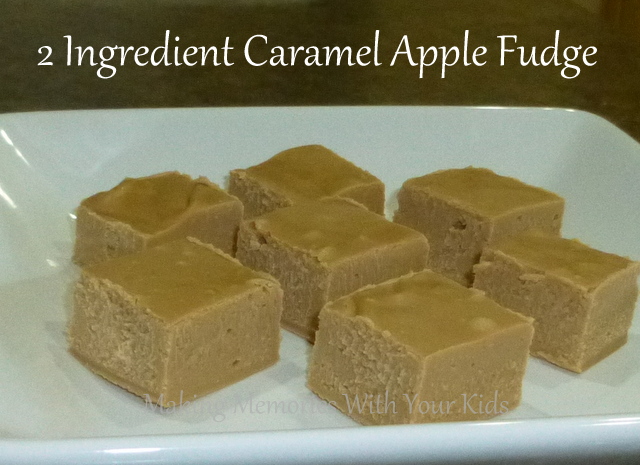 I was pretty sceptical about how this fudge would turn out.  It just sounded too easy.  But I had a tub of Caramel Apple frosting in my cupboard and was intrigued enough to give it a try.  And we're still on the hunt for the best fudge recipe out there.
It was so easy!  Only two ingredients which is perfect for a quick (and very yummy) treat.  And the possibilities of flavors is endless.  Especially with all the fun frosting flavors on the market right now.
I was completely surprised by this one!  It was creamy and delicious and the caramel apple flavor was delicious.  I think this is my daughter's new favorite.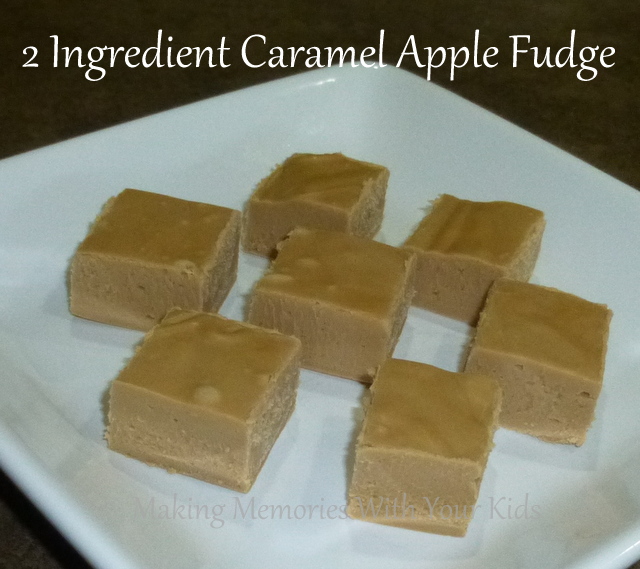 I found this recipe over on Lil' Luna.
Two Ingredient Caramel Apple Fudge
Ingredients
1 bag (12 oz.) white chocolate chips
1 tub Caramel Apple Frosting
Instructions
In a medium saucepan over low heat, melt the chocolate chips (stirring constantly.)
When smooth, remove from heat and add frosting. Stir until combined.
Pour into an 8x8 pan that has been lined with parchment paper.
Let cool completely before cutting.
http://makingmemorieswithyourkids.com/2014/02/two-ingredient-caramel-apple-fudge/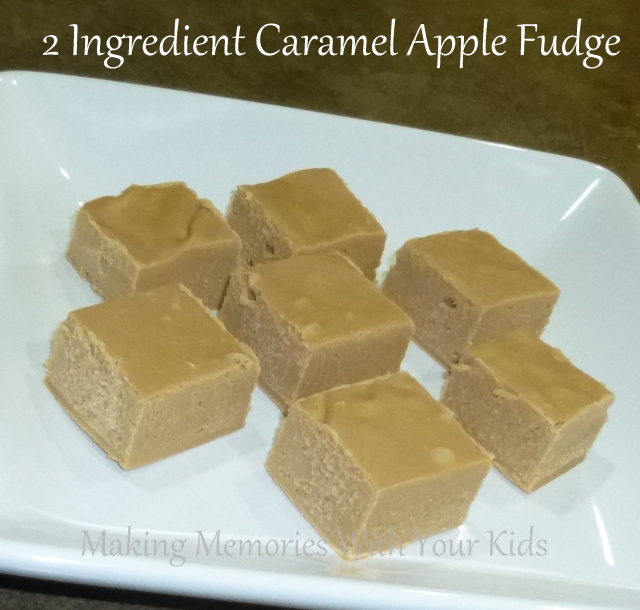 I hope you give it a try.  I'd love to hear what you think.  I can't wait to try some different flavors.  Milk chocolate chips and cream cheese frosting is the next combination on my list.  YUM!
We're linking to the parties located HERE.