I have decided that April Fools Day is one of my favorite holidays.  Sounds a little strange maybe but fun food and me?  Yep, we go together like peanut butter and jelly.  And April Fools Day screams fun food.
So what do you think about our Deviled Eggs?  Who doesn't love deviled eggs, right?
Oh wait… they aren't deviled eggs!  You read that right.  They aren't deviled eggs!  April Fools!  They're cake balls!  Ha!  How cool is that?!?!
I love how they turned out.  They look so real!
When I saw this idea over on Sugar Swings! Serve Some I fell in love, pinned them and have been waiting to make them.  Michelle made them for a summer picnic (so cool!) but I thought they were perfect for April Fools Day.
The one change I made was Michelle made hers out of mini cakes baked in an egg shaped pan.  I didn't have a little egg shaped pan so I made egg shaped cake balls for mine.  (Because what's better than cake?  Cake with frosting, of course!)
Directions:
Bake any cake mix (any flavor) according to directions.  Let cool.
When completely cool, crumble into a large bowl and mix in one tub of vanilla frosting.
Shape into half egg shapes and put in the freezer for about 10 minutes.
Dip into melted white chocolate, tapping off the excess.
Place on waxed paper and let the chocolate harden.
Tint frosting with yellow food coloring.
Place frosting in a decorator bag and pipe on some of the frosting.
Sprinkle with red sugar to look like paprika.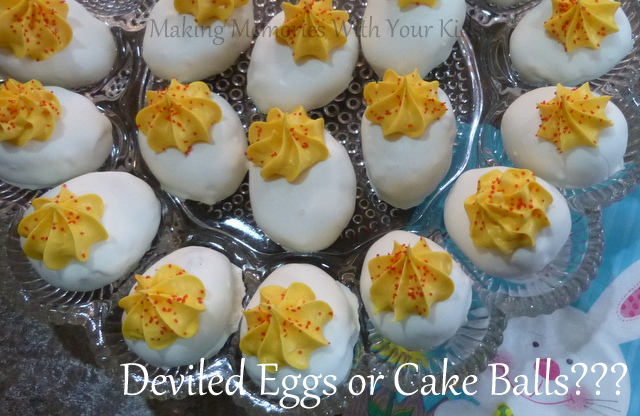 Voila!  Faux Deviled Eggs!  Ha!
Looking for some other fun April Fools Day fun food ideas?  Don't miss these…
Faux Eggs and Bacon (nope, that's eggs and bacon!  It's dessert!!!)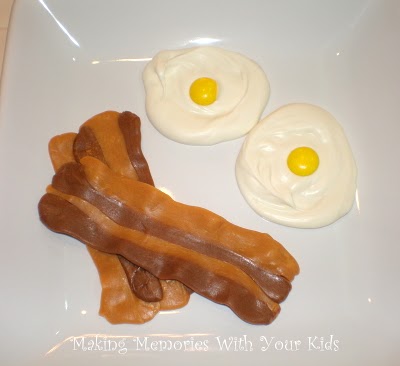 Candy Sushi.  Yep, it's dessert too!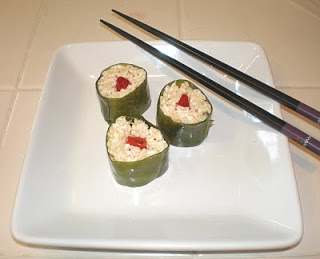 Cupcakes for Dinner!  Nope, these aren't dessert.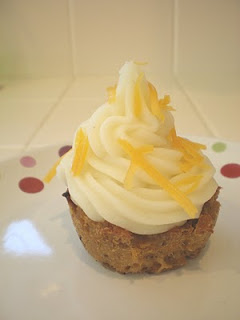 Do you do fun food for April Fools Day?  I'd love to hear about it!  We're always looking for cool ideas.
We're linking to the linky parties located HERE.