We've already established we're Rainbow Loom Crazy in my house.  My kids LOVE their looms and have a great time making everyone bracelets.  The Valentine's Day Bracelet Cards were a huge hit in my daughter's class so it only seemed natural (in a very Rainbow Loom Bracelet obsessed sort of way) that we would make St. Patrick's Day bracelets and cards.  Aren't they cute?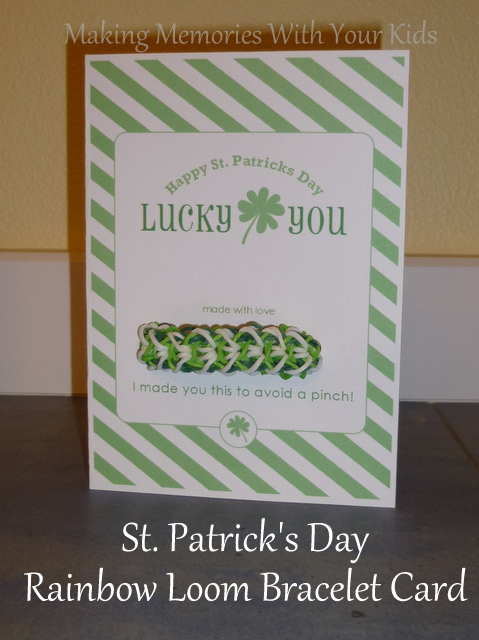 Do you and your kids wear green on St. Patrick's Day?  Sometimes we have a hard time finding something green (my daughter isn't really a green wearing girl.)  So these fun bracelets are perfect!
A huge thank you to Living Locurto for this free printable.  Isn't it cute!?!?
You can make whatever bracelets you want in different green colors.  My daughter's favorite to make is the Fishtail.
So easy!  And there are tons of how to videos on YouTube.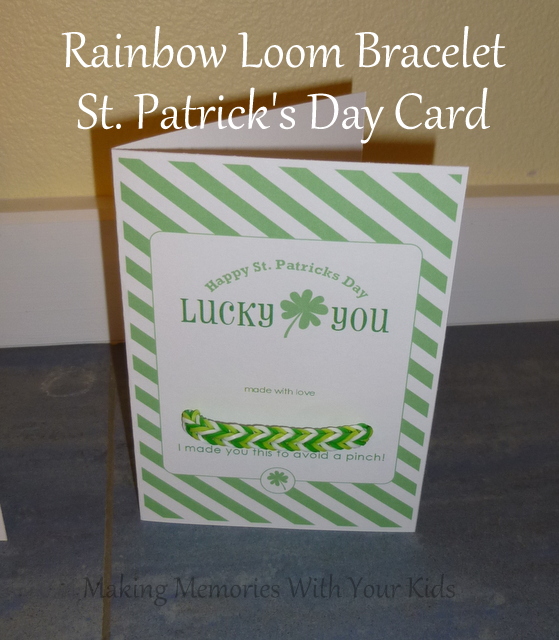 My daughter can't wait to pass them out.  And how perfect are they for St. Patrick's Day.  There won't be any pinching if the kids have these on.  At least no "legitimate" pinching.
We're linking to the parties found HERE.