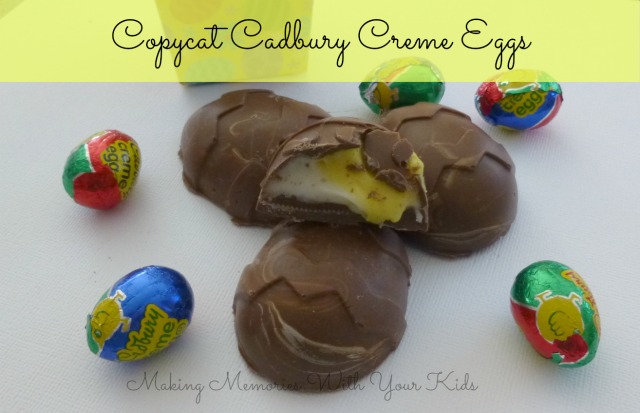 We seem to be on a little Cadbury Creme Egg roll here.  Apparently our Copycat Cadbury Creme Egg Brownies didn't completely satisfy that sweet tooth.
These were so easy to make (and so worth it.)   We used the same creme filling recipe we used for our Copycat Cadbury Creme Egg Brownies.  Don't they look…. well, they didn't really turn out like they were supposed to.  I think I didn't get the chocolate warm enough when I covered the bottoms.  And, as a result, the filling kind of swirled with the chocolate.  Ugh.  I hate when I do that.  See?  Kinda not perfect looking.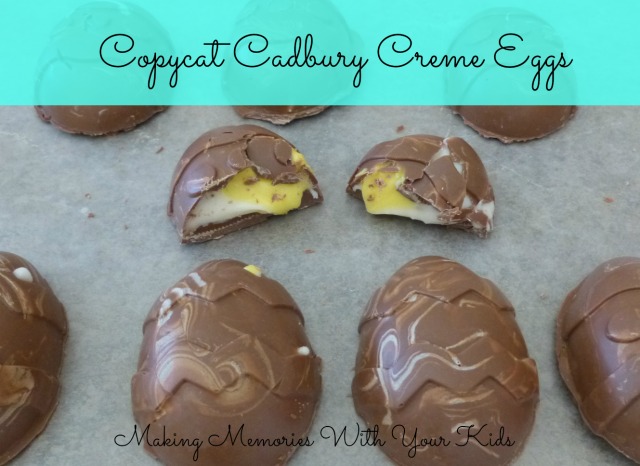 But, on the positive side, they tasted delicious!  So we're going to go with that.  And look at the inside!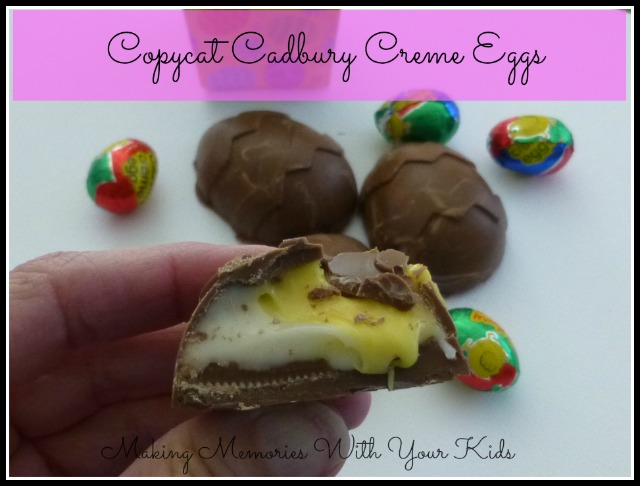 So… maybe not so great on the outside, but definitely a winner in the taste department.
We're linking to the parties located HERE.