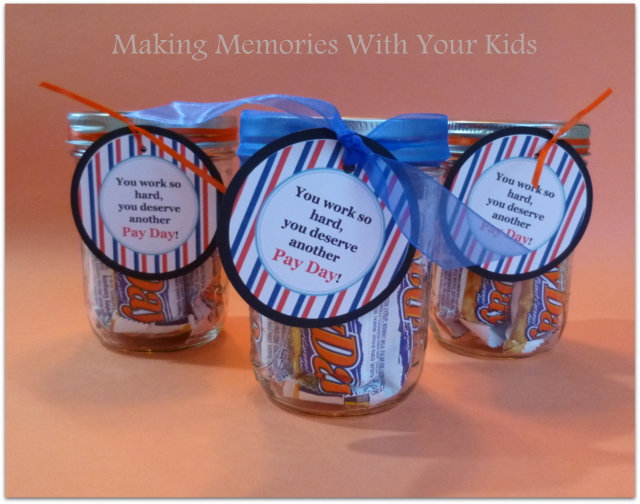 Teacher Appreciation Week is a fun week in our house.  Well, maybe the week or two leading up to Teacher Appreciation Week.  We search Pinterest for fun, creative gift ideas for my kid's teachers.  We've made some pretty fun ones in the past (you can check them out HERE.)  Because, let's face it, wouldn't everyone love a little thank you gift? 
This idea is sweet (no pun intended) and simple and perfect for your teacher, assistant, secretary, or anyone else who could use another Pay Day.  Heck, it doesn't even need to be for a teacher.  It could be for a co-worker or friend or heck, how about your school counselor?  They need some love too (hint, hint.)
We made these cute labels.  (The link to get a copy of the labels is at the bottom of the post.)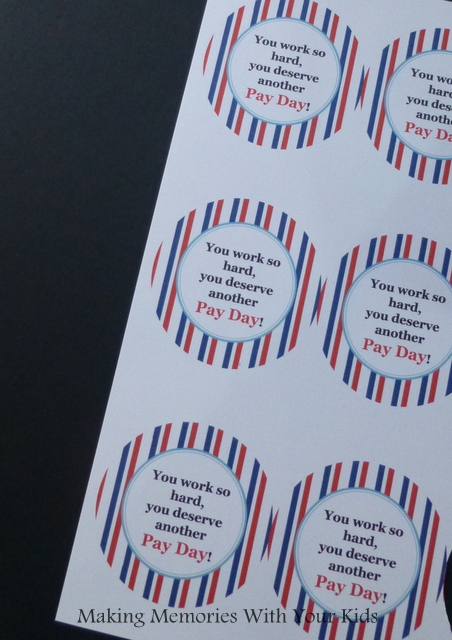 Cut them out, back them with black (if you want) and then attach them with a ribbon to a mason jar filled with mini Pay Day candy bars.  Ha!  Who doesn't want another Pay Day?!  I'll take 6 please.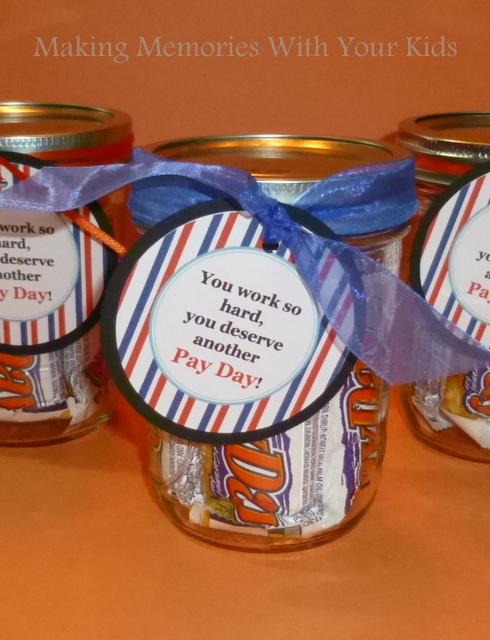 And yep, I have the labels for you so you don't have to recreate them.   You can go HERE and download the free labels.
We're linking to the parties found HERE.