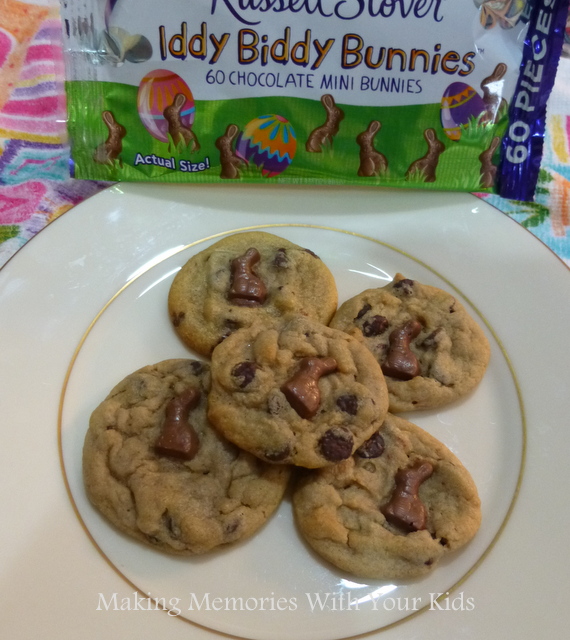 Happy Easter!
Even though Easter was late this year, it still feels like it was here before I knew it.  We had so much fun with all of our Easter creations this year.  We have one more for you before we switch gears to Teacher Appreciation gifts.  (Oh how I love Teacher Appreciation Week!)
If you haven't figured it out by now, I love finding fun and different treats, toppings, food, etc. to use in my desserts.  And, of course, I always have to buy them because you never know when you're going to need edible eyes, Carrot Cake M&Ms and these little things…
I was pretty excited when I found them, of all places, at the grocery store.  How cute!  But then the days flew by and I didn't know what I was going to make with them.  Then I got an email from the parent group at my kid's school asking if I would help out with food for the teacher's dinner during conferences.  Ummmm…. hello!  A reason to make desserts?  I'm all for it.  And what better cookie to bring than this fun twist on a favorite.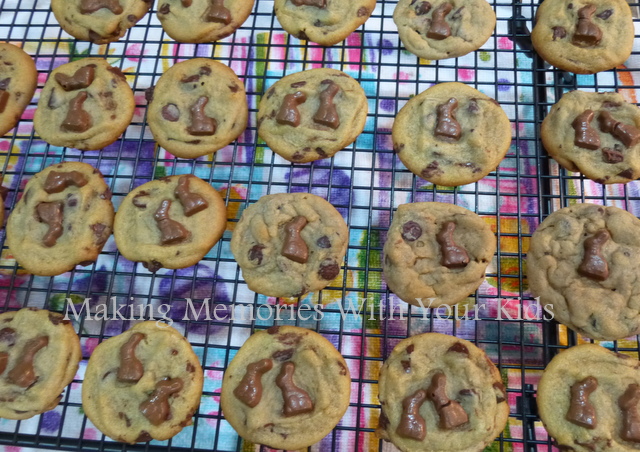 You can use any chocolate chip cookie recipe (or even buy store bought chocolate chip cookie dough.)  Press one (or more) Iddy Biddy Bunnies into the dough before putting it into the oven.
When the cookies come out of the oven, you can add another Iddy Biddy Bunny if you want.  And voila!  Iddy Biddy Bunnies Chocolate Chip Cookies.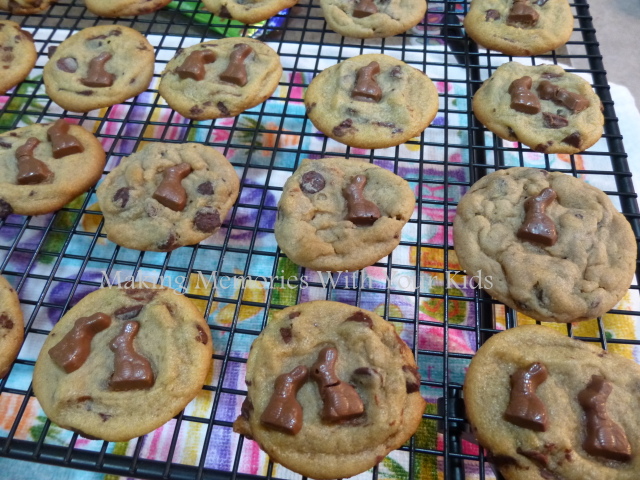 They were perfect to take to the school – a little festive and a lot delicious!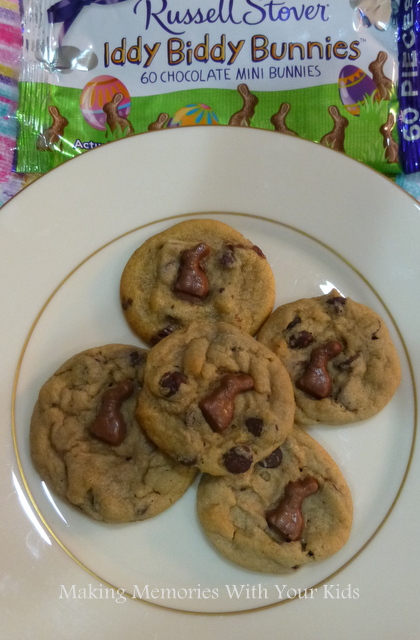 We hope you have a wonderful Easter, whether your spending it with family, friends, alone or at work.