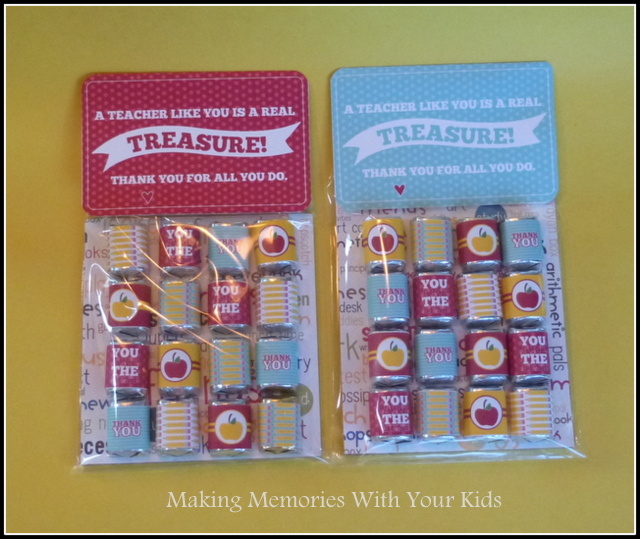 Teacher Appreciation Week is a time for us to show teachers how much they do for us and our children.  This year it is May 5 – 9 and we've been busy in our house coming up with ideas to celebrate the hardworking people who work with my kids everyday. 
I saw this very cute idea over on i Heart Nap Time and immediately Pinned it.  I loved it!  So stinkin' cute and are you ready for the best part, there are free printables so I didn't even have to  figure out how to make all the labels.  I love free printables!
Don't get fooled thinking this project is difficult or too time consuming.  It was easy and didn't take too long at all to make.  But don't they look like a big deal?!?!  I think they are perfect!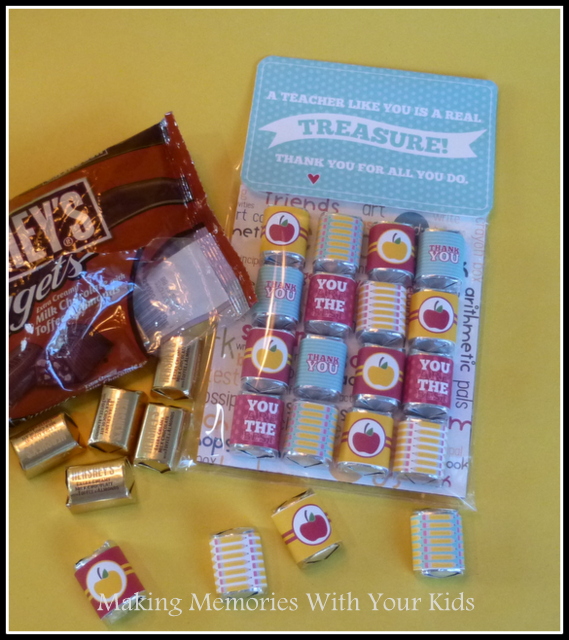 What you'll need:
Print and cut out the free printables found here
School-ish cardstock
card board
Hershey's Nuggets Chocolates
Hot glue gun or double sided tape
5×7 cellophane bag
Cut your card board into a tad bit smaller than 5×7 rectangle.   You will want it to fit inside your cellophane bag.  Cut your piece of card stock the same size as your card board.  Tape or glue you card stock onto one side of the card board.
Wrap each piece of chocolate with the labels.  I used double sided tape and it worked great, but you can use a hot glue gun if you use a very small plop of glue.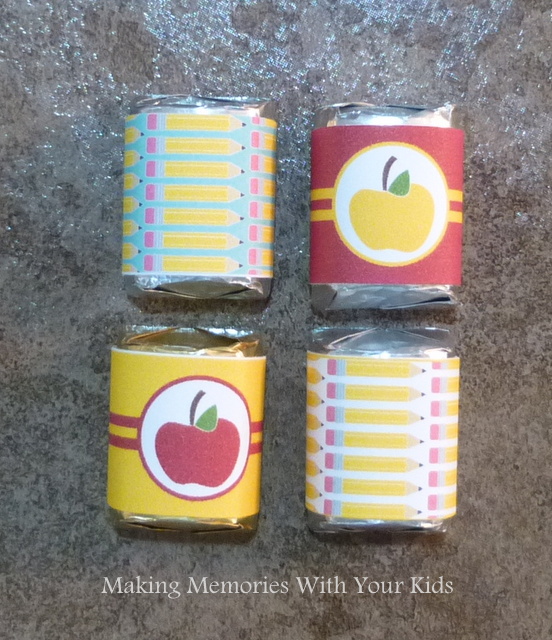 Position your chocolates on your card board to get your spacing.  Tape or glue each chocolate to the card board.
Now slip your card board into your bag and tape or glue on the topper.
How cute are these?!?!  I think I'm going to make some more for my co-workers, I love them so much.   (These little gifts…. not my co-workers.)  Ha!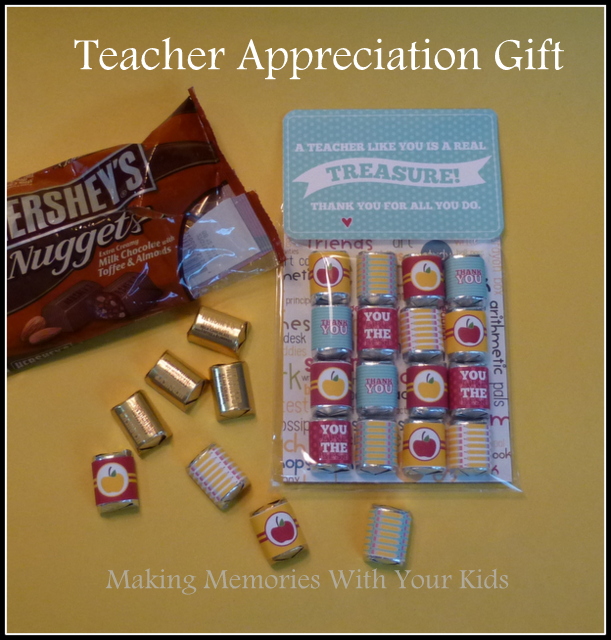 How are you going to celebrate your teachers?  I'd love to hear your ideas!
We're linking to the parties found HERE.