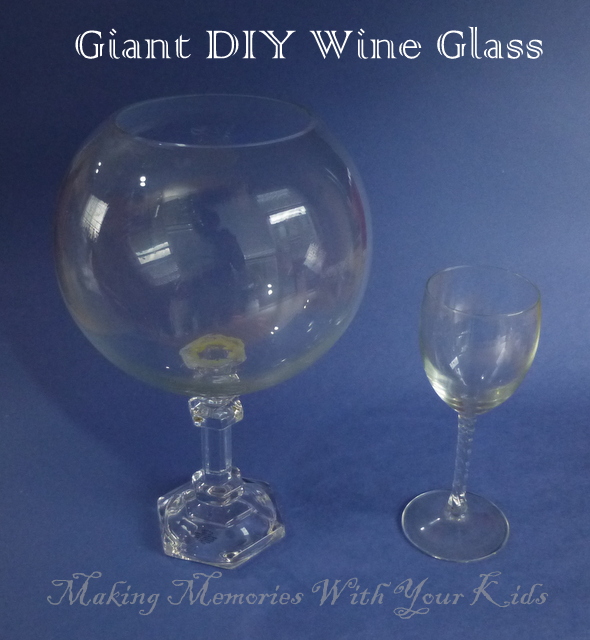 So what do you get a co-worker who's retiring?  Do you get her a gift card?  A bottle of wine?  A card that says "Congratulations"?  I say nothing says happy retirement better than a wine glass with a note on it that says "have a glass for me!"  Especially when said wine glass is HUGE and hold 3 bottles (yes, 3 bottles of wine!)
I bought a 1 Gallon Fish Bowl
 and a pair of Crystal Candlesticks
 on Amazon and glues the fishbowl to the top of the candle stick.  I used Gorilla Glue
 but I wish I would have used something that didn't turn a little yellow when it dried.  (See where you can see the glue?)
That's a "regular" sized wine glass next to it.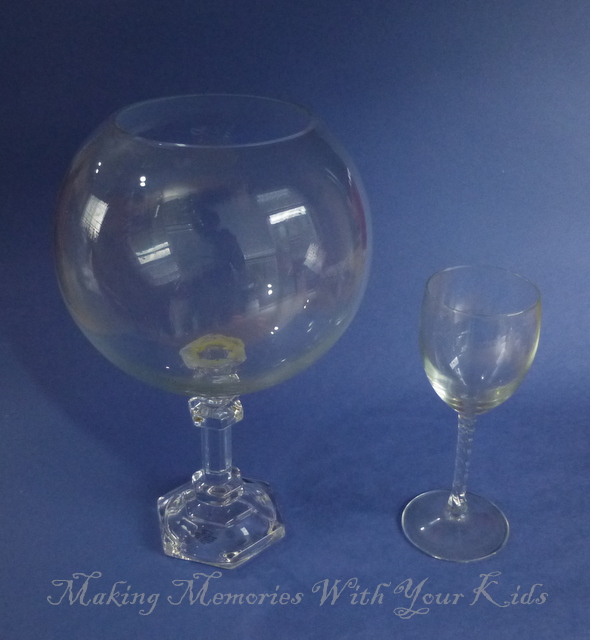 This glass would go great with the Chip Bowl we made a few years ago for another co-worker's retirement gift.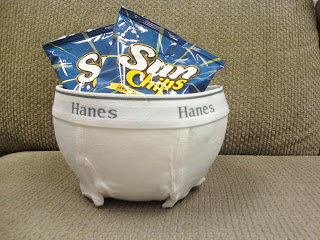 Wow.  After seeing both of these I just laughed.  These make me look like a giant red neck, drinking wine out of a 3 gallon glass and chips out of underwear.  Ha!  Oh well.  Apparently that's where my humor lies.
Because what else would you make for a co-worker for her retirement gift???
We're linking to the parties found HERE.