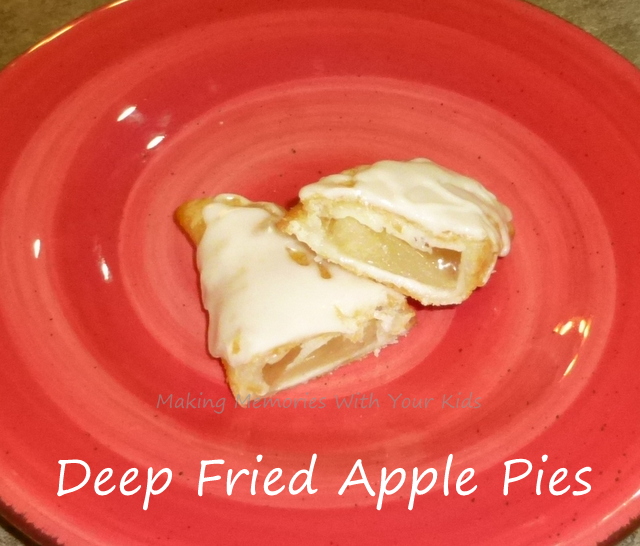 It's no secret that I'm a HUGH fan of fried foods.  I love them.  But fried desserts?  Holy smokes.  My absolute fav!  Yep, I'm not too proud to admit it.  Me and fried desserts have a love affair that has lasted years.  Others have jumped on the gluten free and/or healthy living train, but not me when it comes to desserts (or meals or snacks.)  I'll take a delicious fried anything, anytime.  (Don't judge me.)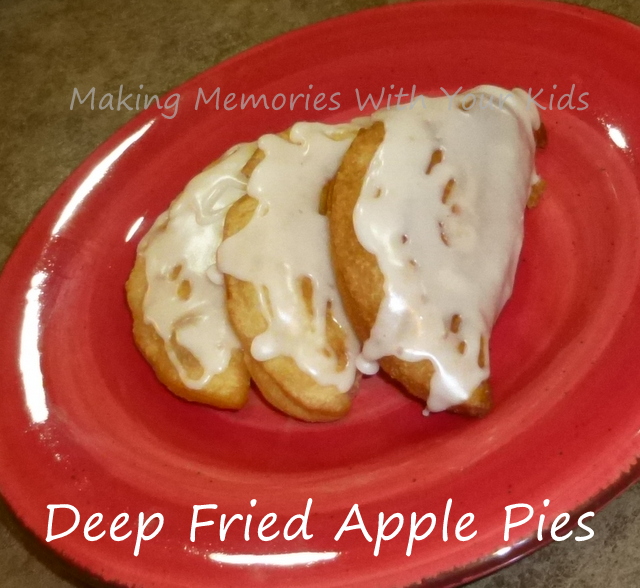 These little Fried Apple Mini Pies were no exception.  They were amazing!!!!
I folded mine in half to make mini hand pies, but you could make whole circles too.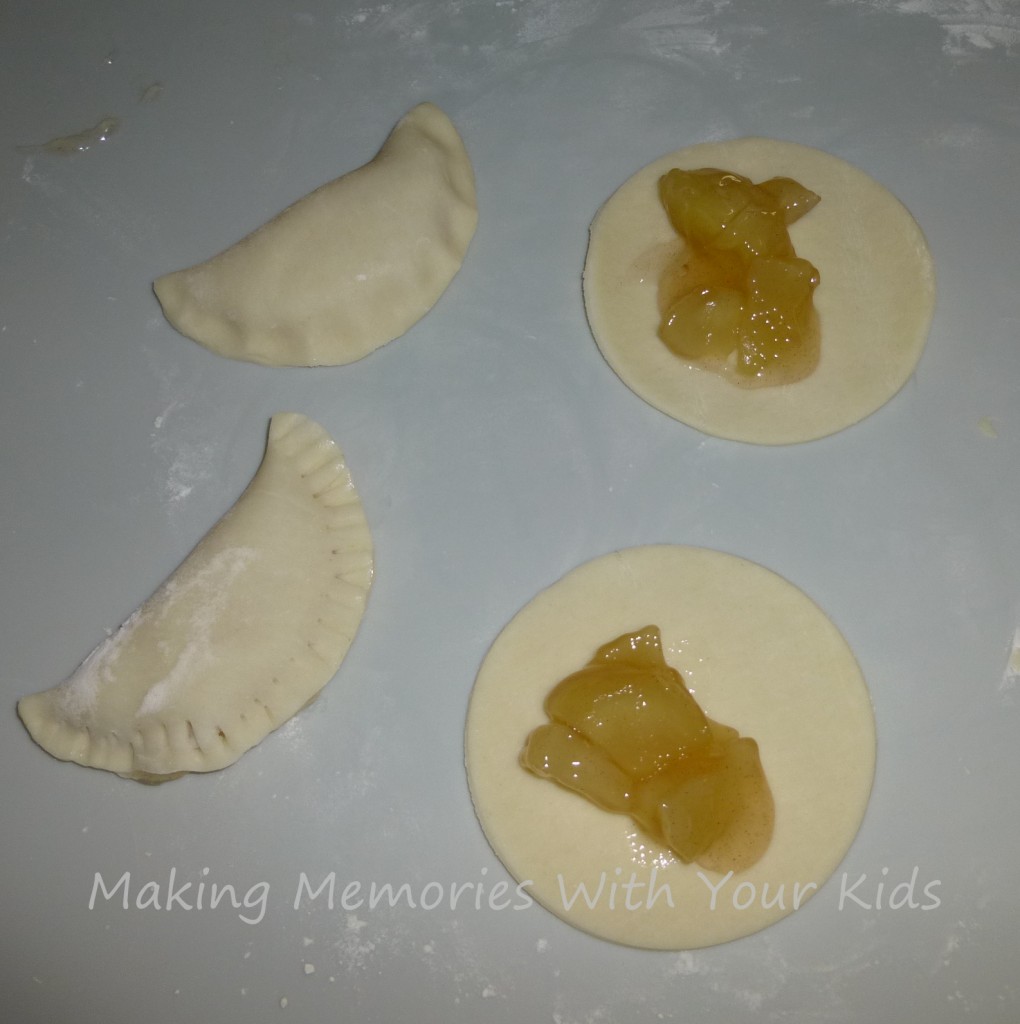 Fry in hot oil for about 4-5 minutes, watching carefully.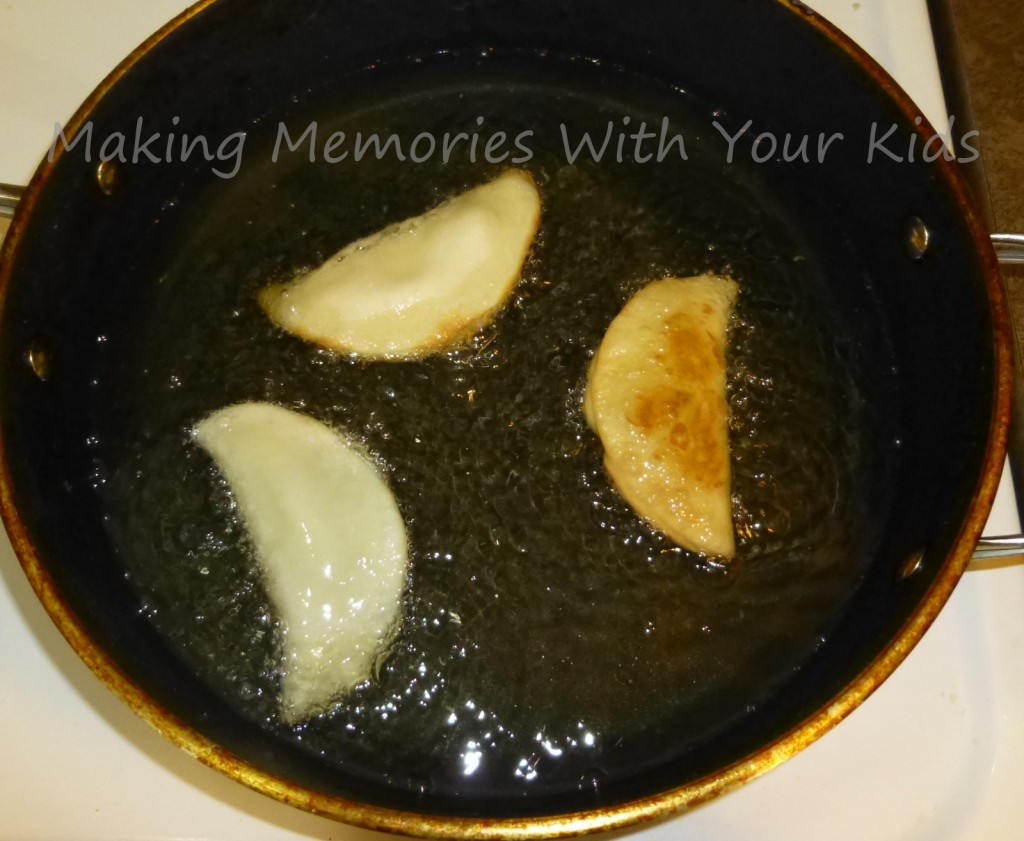 Cool for just a few minutes and then pour glaze over the top.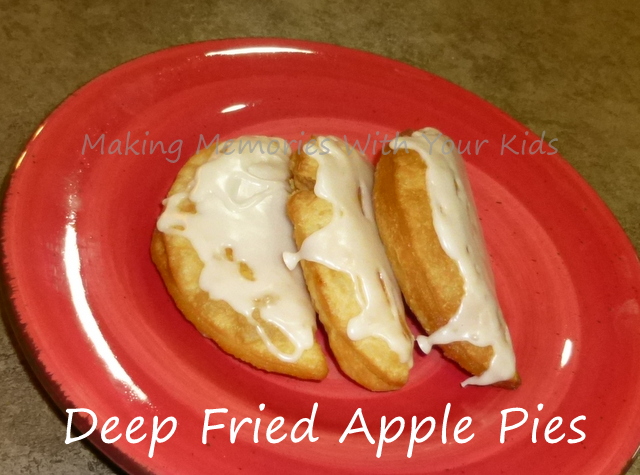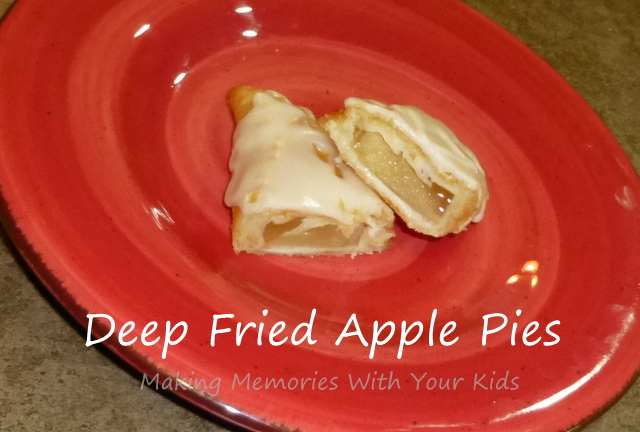 Deep Fried Apple Mini Pies
Ingredients
Store bought pie crust
Apple pie filling (homemade or store bought)
Oil for frying

For the Glaze

1 cup powdered sugar
1 tsp. vanilla
1-3 Tbsp. hot water
Instructions
Roll out your pie crust. Using a 3 inch circle cutter, cut out circles of crust.
Plop about 2 Tbsp. of pie filling in the center of each circle.
Fold pie crust over and crimp the edges. You might want to add a tiny bit of water to the edges to help seal them.
Heat your oil in a large (deep) frying pan. You want it hot enough so that flour flicked into it sizzles a little bit. (About 360 degrees.)
Carefully add your pies into the hot oil.
Cook on each side until golden brown, about 2 - 2 1/2 minutes. Watch them, though, so they don't burn.
Remove from the oil and place on a cooling rack.
To make the glaze, add the vanilla to the powdered sugar and stir. Add hot water, 1 Tbsp. at a time, stirring after each Tbsp. You don't want the glaze too thin or it will all run off the pies.
While they're still warm, pour glaze over the top.
Serve warm or cold.
http://makingmemorieswithyourkids.com/2014/06/fried-apple-mini-pies/
 Oh yeah, delish!!!
We're linking to the parties found HERE.