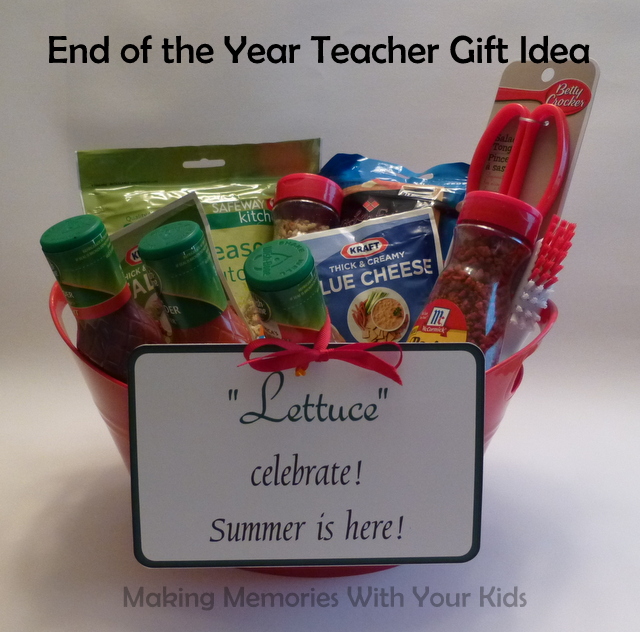 I was trying to come up with a different end of the year teacher gift for my daughter's teacher.  She has been such an amazing teacher, I wanted to show her how much we appreciate her.  And, as much as I love chocolate, I thought maybe something a little "healthier" might be a nice change.  So….. here's what we came up with.
What do you think?  So fun, right?!  Look at all the great goodies we put inside.  All salad fixings: dressings, toppings, croutons, tongs, a veggie peeler….  The possibilities are endless.
We bought the tub and some of the fillings at the Dollar Store.  Then with coupons and some imagination – voila!  "Lettuce" Celebrate – Summer is Here!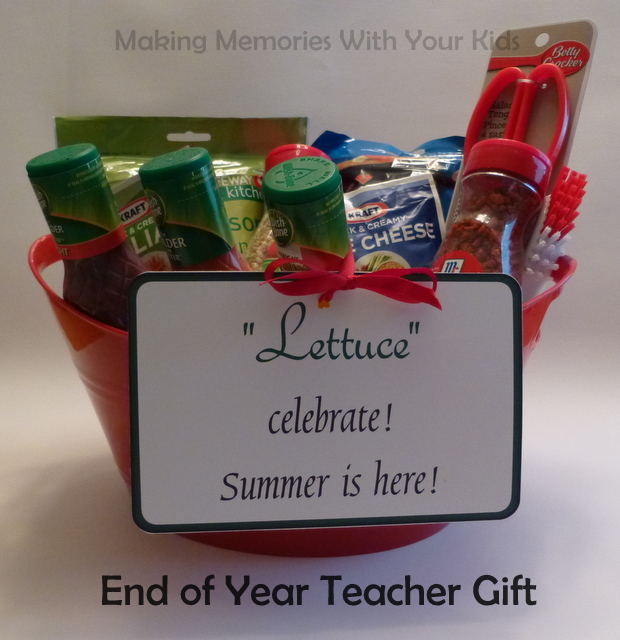 We made this simple tag to put on it.  You can go HERE to print it out for yourself.  (It's approx. 5″x7″)  WARNING:  When you click on the "here" link the labels will look wonky for some reason.  But click on "download" (in adobe) and download it to your computer and it's fine.  Promise.  If anyone knows how to fix this, I would love to know!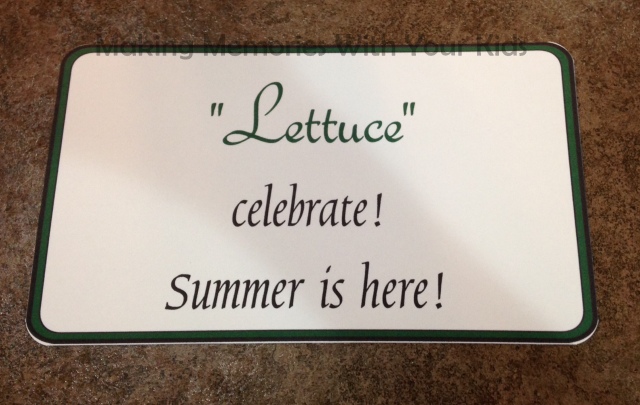 We're linking to the parties found HERE.