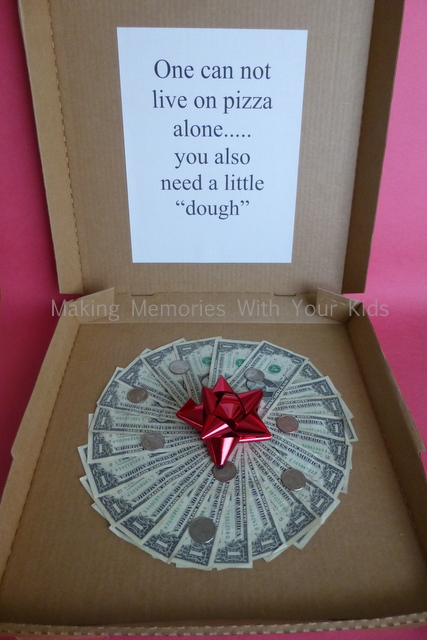 We all love to get money as a gift, right?  I mean, come on!  Who doesn't love money?!?!  But just putting a check in an envelope isn't any fun is it?  Maybe to get it, but if I'm going to give money as a gift, I want it to be fun.  Yes, you read that right… fun. 
We made this gift for the daughter of a good friend of mine.  She just graduated from high school and is getting ready for college.  So money is good.  And how fun is this?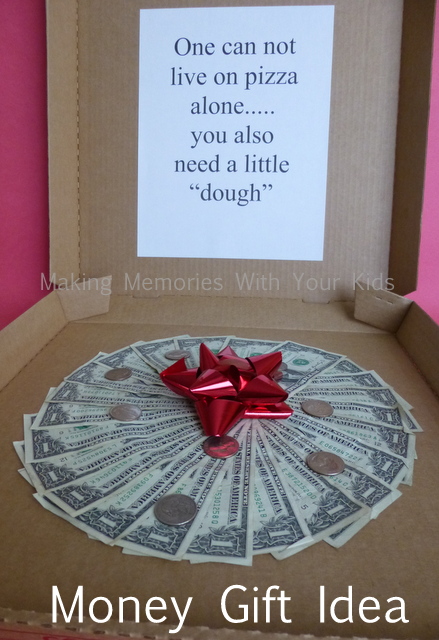 One of the pizza places here in town gave me a box.  We used glue dots to secure the money down.  You don't want it falling all over the place.  Fan out the money and then glue dot some quarters on top.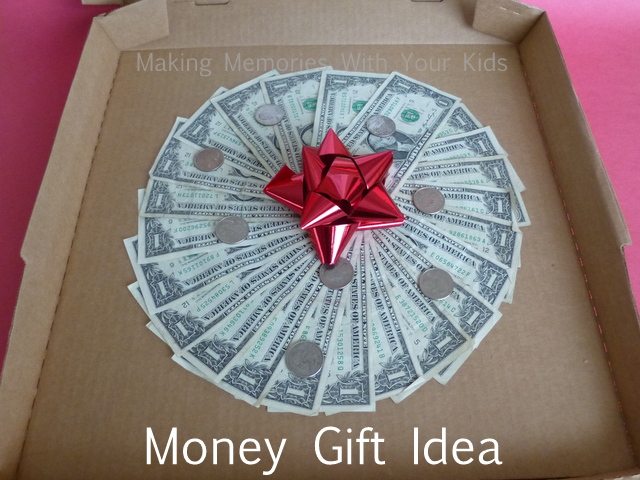 I can't wait to give it to her!
We're also linking to the parties found HERE.