Our vacation to Cancun was amazing!  (You can see some of our fun pictures here.)  Sun, beach, pool activities, good food and amazing blended, fruity drinks!  Can you even go wrong with that combination???  Thank goodness for all-inclusive because I started adding up what it would have cost me to keep my kids hydrated for the week.  I'm pretty sure both my kids averaged 30-40 drinks a day by the pool.  Yes, you read that right… 30 – 40!!!  Holy smokes.  What if I had to pay $5 for each one of them?  Needless to say, if that was the case, they wouldn't have had so many, that's for sure. 
I don't think I ever saw my kids without a drink in their hands.  Which was good, I guess, since it was smokin' hot there and they needed fluids.  But I think they liked the idea of swimming up to the pool bar and getting something to drink without me saying "no, I don't have any money.  You can have water."  Ahhhh, the joys of vacation!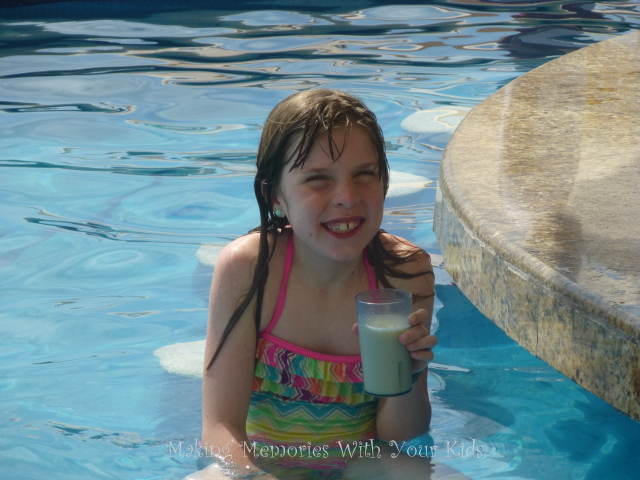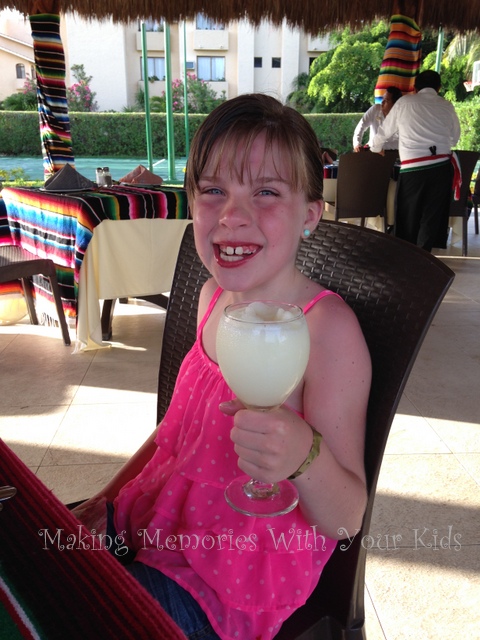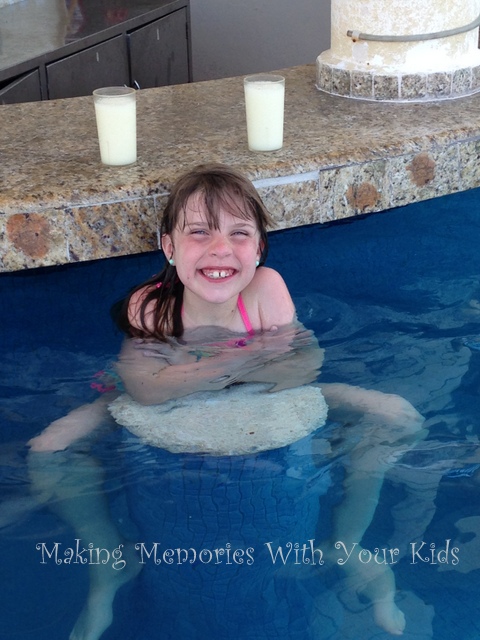 Do you see the common thing in these photos?  Yep, my daughter and her fruit drink.
When we returned my kids both asked if I could make them a pina colada.  I tried to tell them that they might not taste the same at home.  There's not sweltering heat, beach, swim up bar, etc.  But they wanted to try.  Was I wrong.  They were wonderful and my kids loved them.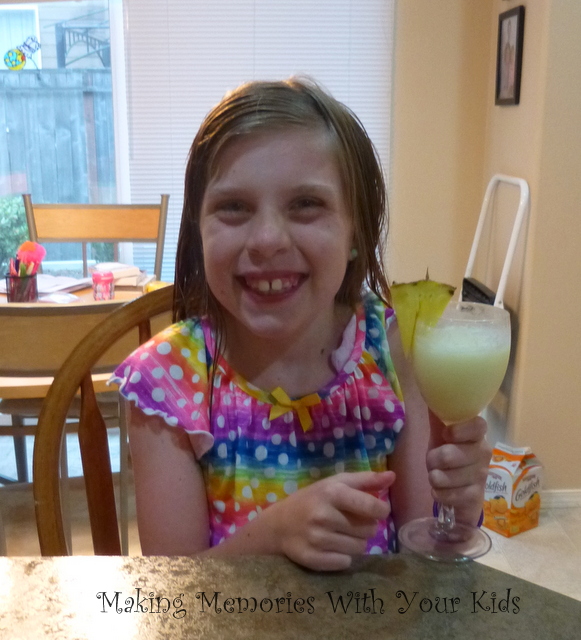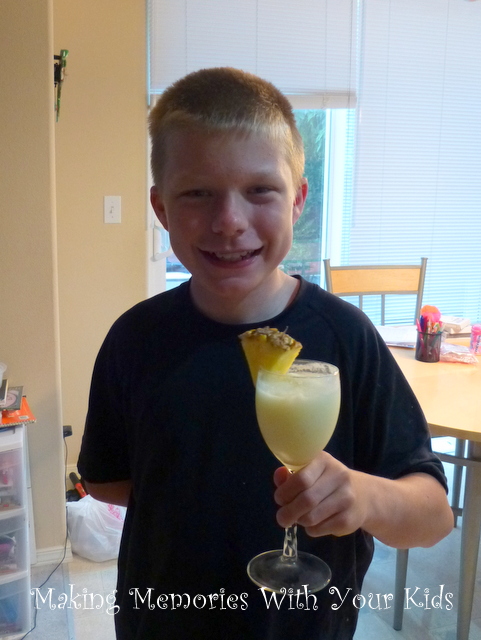 If you are wanting a grown up version of this drink just add 3 ounces of light rum and blend.
Delish!
We're linking to the parties found HERE.