We love to camp.  Have you gotten that impression yet?  Summers are for spending time together, cooking good food and going camping with my kids.  We're pretty much perfected the camping treats.  (You're camping, for heaven's sake.  Treats are good.)  We've made Campfire Apple Pies (oh man, pure heaven), Campfire Eclairs (I have no words), Dough Boys filled with deliciousness (I'll take two), Campfire Raspberry Pop Tarts (amazing for breakfast) and S'mores Cheesecake Campfire Cones (because can you ever have enough s'mores while camping?!)  Heck, we even make cinnamon rolls on the campfire.  Nice, right?
And our Camping Handwashing Station made life so much easier!
So what else can I come up with to help make camping easier?  Firestarters, of course. And the best part about these bad boys?  They are made from things that I actually have around the house.  Because seriously, I don't have large pinecones, paraffin or wood chips laying around my house.  But dryer lint and toilet paper rolls?  You betcha!
Super simple.  Just cram dryer lint inside toilet paper rolls.  Yep, that's it.  And they light like they're filled with lighter fluid.  And here's the best part – they stay lit for awhile.  They don't burn in 30 seconds (like newspaper).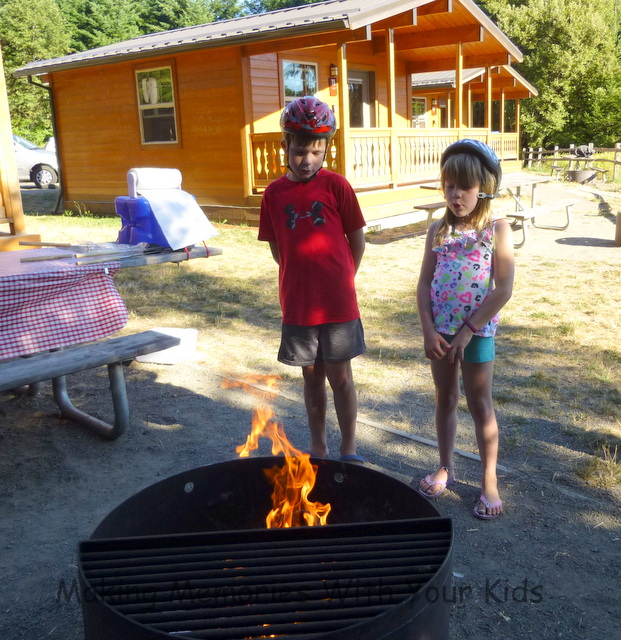 So start collecting dryer lint and happy camping!