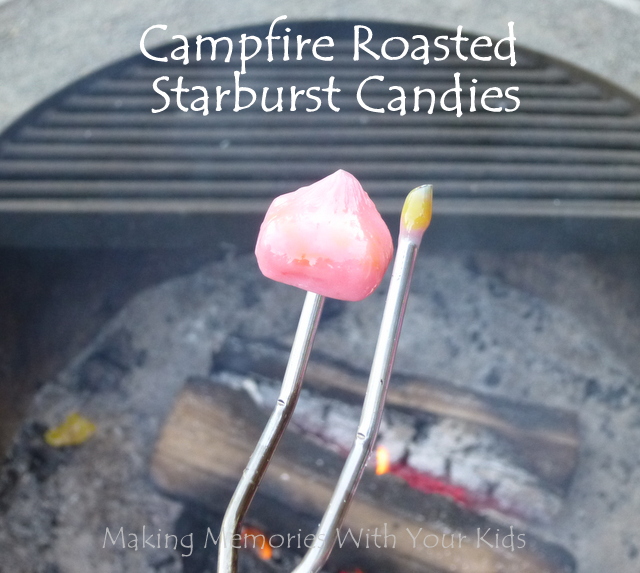 Did you read the title and think "what the heck?"  If you did, you're not alone.  When I first heard of roasting Starburst candies over the campfire I was pretty skeptical.  Number one, there's no chocolate so that usually rules me out.  And number two, what the heck?  How would that even work???  But when I was packing for our last camping trip of the summer (big sigh), I figured we'd give it a try.
I'm going to digress a little from the Roasted Starburst Candies to tell you about L.L. Stub Stewart State Park in Vernonia, Oregon.   This was our 6th summer there and we just love it.  The cabins are amazing and there are so many hiking trails around.  One thing I don't like so much, tho, is that the cabins are so close together.  I would like a little more privacy when we camp, but I'm not going to complain.  (Or was that complaining??)  The good thing about the cabins being so close together?  When we make delicious camp food on our fire pit the people who are camping around us typically come over and ask us what we are doing.  I love this part!  It makes me feel like I've conquered something awesome.  Don't ask me why.
Okay, back to the Roasted Starburst Candies.  So when we took out the bag of Starbust candies and skewered them on our roasting sticks, all the little kids in the campground (seriously, a ton of them) came over to see what we were doing.  And because I really had no idea what I was doing, I faked it.  Rather well, I might add.  They were all in awe!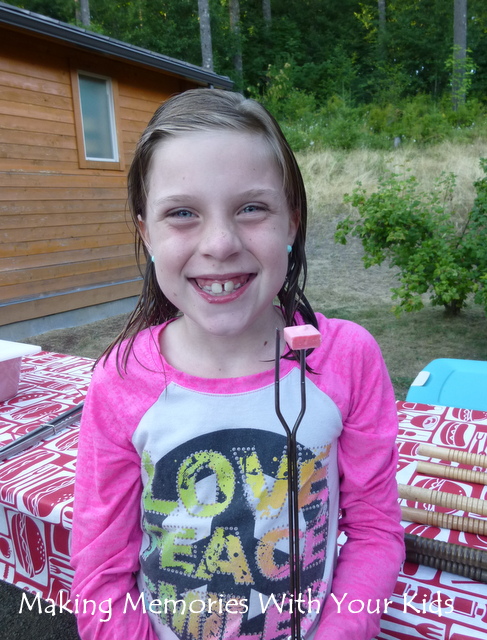 So it's pretty simple.  You skewer the Starburst candy and roast it over the fire.  Watch it closely.  You don't want to get it too hot and have it plop into the fire.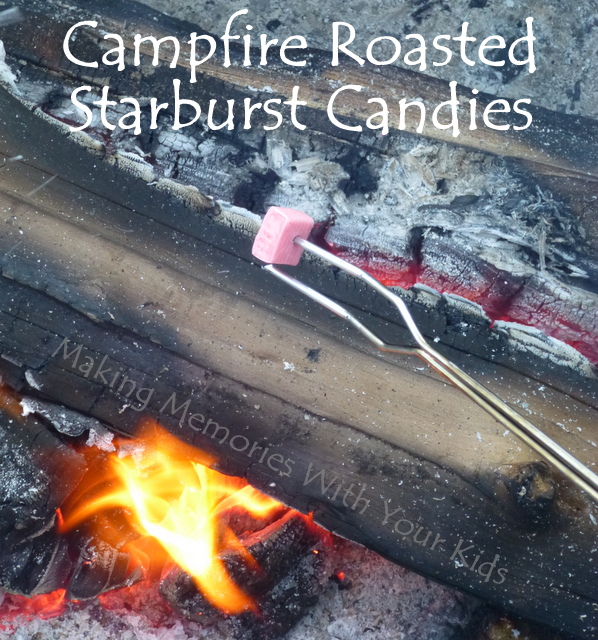 Be careful when you remove them.  They are hot!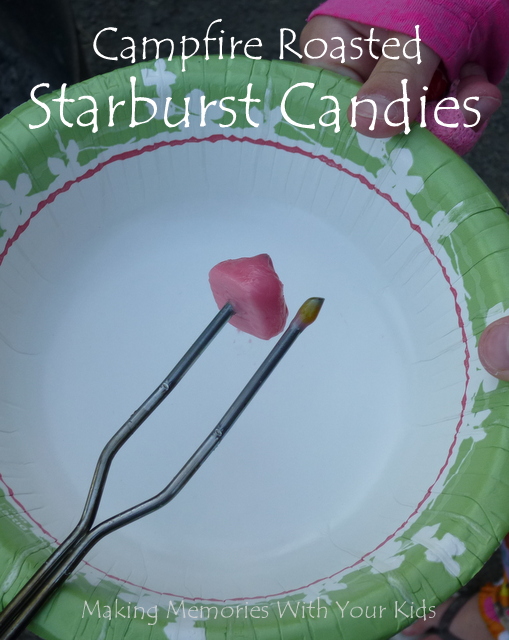 Let it cool for just a bit and eat it.
What does it taste like?  Well, it's kind of strange.  It's a Starburst but it's warm and super gooey.  Kind of like a Starburst flavored, warm and gooey marshmallow.  And the kids LOVED them!  I couldn't roast them fast enough for them all.