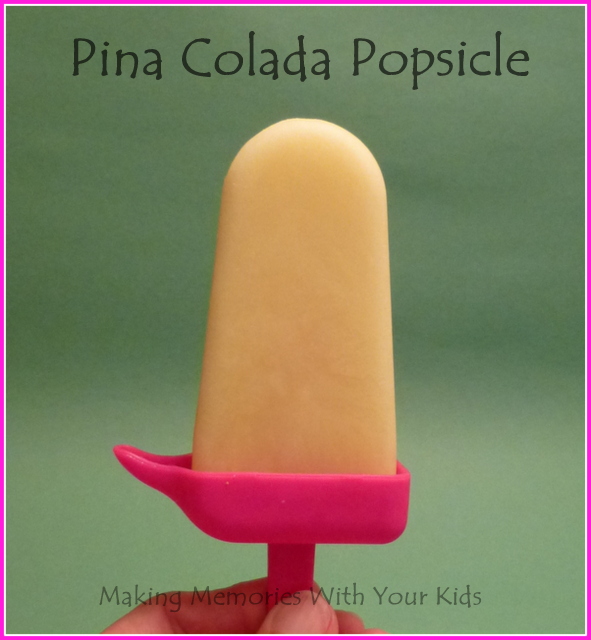 It's Secret Recipe Club reveal day today.  Yeah!  I love this day.  Even though we're scrambling around trying to pack in as much summer fun as we can into the last few weeks.  But this month was a piece of cake.  As soon as I received my blog assignment last month I went over to peruse.  YUM!  My assignment this month was Teaspoon of Spice written by Serena and Deanna, "two dieticians who love food".  Serena and Deanna make their recipes light and a little healthier and they look amazing.  Healthy doesn't mean less and they have proved this with their recipes!
We chose the Pina Colada Popsicles to make because we're kind of on a Pina Colada kick since returning from Mexico in June.  This recipe is different from our Kid Friendly Pina Coladas that we made earlier because in this recipe, you make homemade coconut milk.  How cool is that?!?!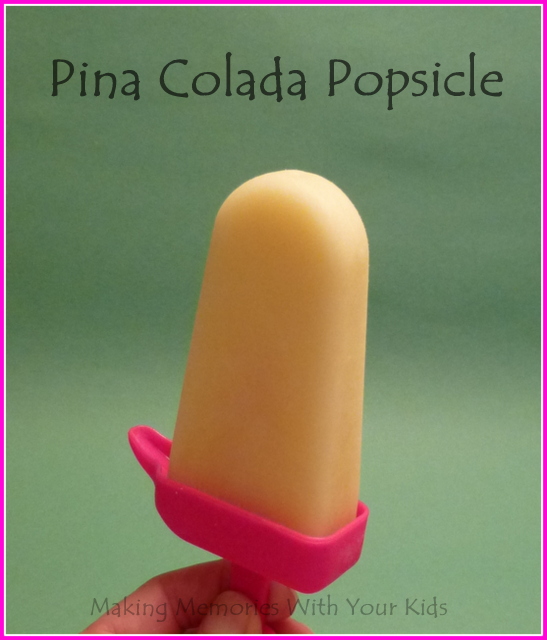 They were pretty easy to make and my kids loved them!  They tasted like the real thing, just in popsicle form.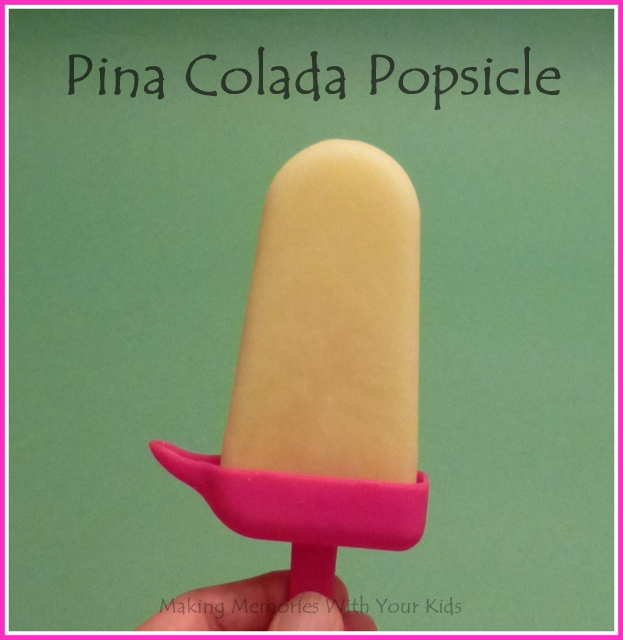 Ingredients
2 cups flaked sweetened coconut
1 (12-ounce) can evaporated fat-free milk
2 cups cubed fresh pineapple
1/4 cup pineapple juice
2 tablespoons light agave nectar
Instructions
Combine 2 cups coconut and evaporated milk in a medium saucepan over medium heat, and cook until tiny bubbles form around edge (do not boil), about 7 minutes. Remove from heat. Cover and chill at least 4 hours or up to overnight.
Arrange cubed pineapple in a single layer on a baking sheet; freeze at least 1 hour or until firm.
Strain coconut mixture through a sieve over a medium bowl, pressing coconut with the back of a spoon to remove as much milk as possible. Discard solids.
In a blender, combine frozen pineapple cubes, pineapple juice, agave nectar and milk mixture and blend until smooth.
Pour into popsicle molds and freeze overnight.
http://makingmemorieswithyourkids.com/2014/08/pina-colada-popsicles/