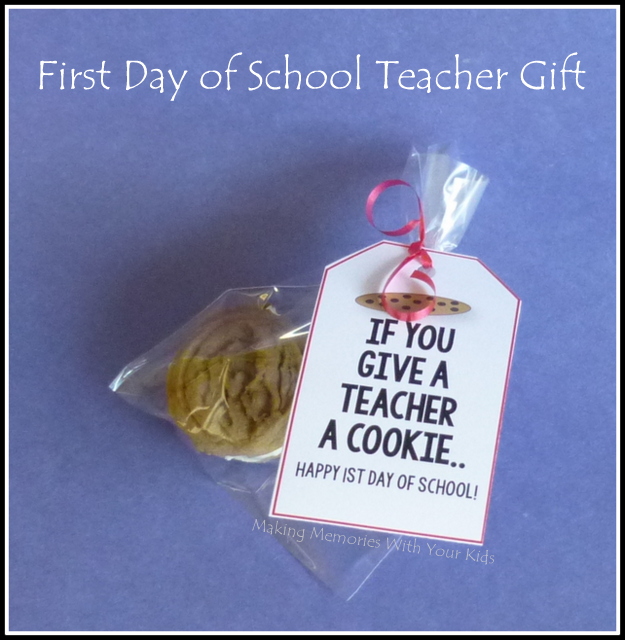 Now that my son is in middle school (big sigh) he has a lot of teachers.  Seven of them to be exact, plus a great school counselor.  Sadly, I didn't buy enough Ball Jars for our First Day of School gifts for all of them (plus my daughter's) so we had to come up with another gift idea as well.  And I just thought this one was perfect.  Who doesn't love cookies, right?  (And these cookies were amazing!)  They are Root Beer Float Sandwich Cookies.  YUM!!!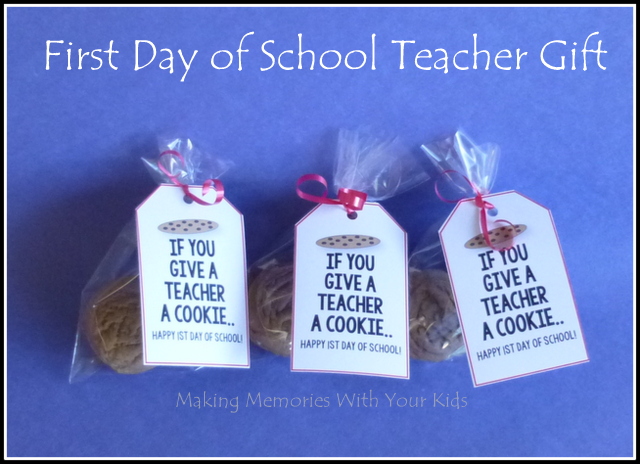 We found this great printable over on 30 Days: Thirty Handmade Days.  Isn't it great?!?!
You can make any cookies that you want.  Some great ideas?  How about Cherry White Chocolate Pudding Cookies or Wickedly Good Chocolate Chip Cookies or Zucchini Oatmeal Cookies or our White Chocolate Raspberry Cookies.  We have so many different (and delicious) cookie recipes for you to choose from.
We put a few in a cello bag and attached the tag with a ribbon.  Voila!  It's that simple.
 Here's to a great school year!
We're linking to the parties located HERE.