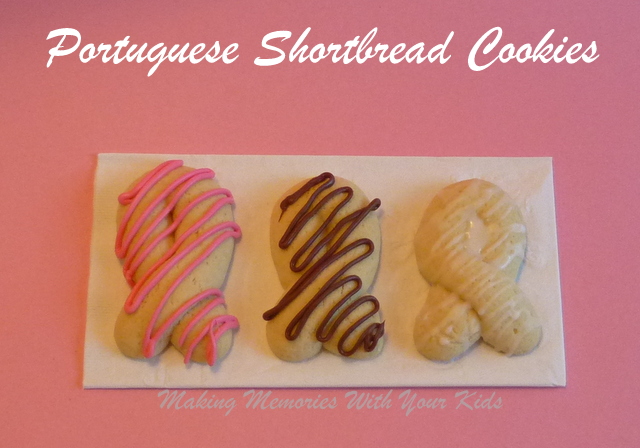 It's Secret Recipe Club time.  You know what that means, right?  It means October is almost over.  Yikes.  No, it means I get to post a recipe from a "secret" blog that I was assigned to.  And how fun is it to try new recipes?  I love it.
The Secret Recipe Club is a… well, it's a club made up of bloggers.  I've never been a part of a club before.  I feel like I should know a secret handshake and wear some sort hat with a tassel.  We get an "assignment" and make a recipe from the secret blog and then reveal it on reveal day.  That's the third Monday of the month for my group – group C. 
How can you go wrong with a blog named Dessert Before Dinner, right?  Stephy's blog is filled with sweet and savory recipes and man, oh man, do they look good!  It was so much fun going through all her recipes.  Her recipe for Chicken and Pork Gyoza was definitely calling my name.  We are huge gyoza fans in my house.  But then I saw her recipe for Homemade Heath Bars and I forgot all about the gyoza (and everything else for a little while.)  The Alfajores with Coconut Milk Dulce de Leche caught my eye (yum) but then I came across these babies… Portuguese Shortbread Cookies.  They looked delicious and I absolutely love shortbread!
I'm not sure what the significance of the twist is.  If that's how they are in Portugal/Brasil or if that's the way Stephy remembers them from growing up, but I liked how they looked.  Different from the regular, round cookie.  So I went with it.  Just make sure if you're shaping these that you flour your hands.  The dough is pretty sticky otherwise.
You can glaze your cookies or not.  Me?  I am a firm believe in all things glazed/frosted.  So, of course, I added that.  (They would be naked otherwise.)  And we can't have that!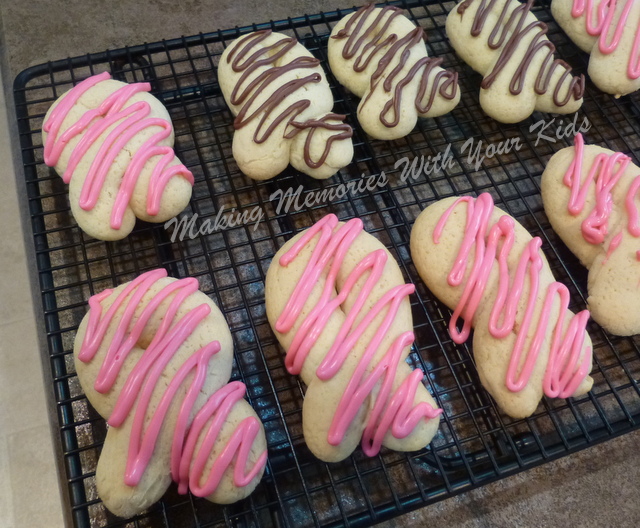 And, because it's October (which is Breast Cancer Awareness month) we drizzled pink chocolate over ours.  Aren't they perfect?!?!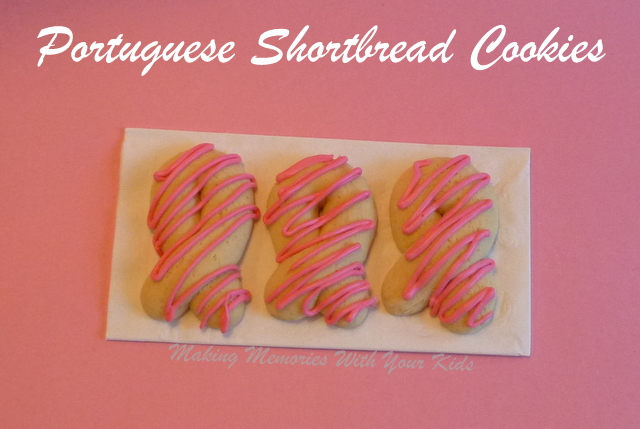 Or you could drizzle them with milk chocolate (another YUM!)
Or you could make a powdered sugar glaze with a little almond extract.  Amazing as well.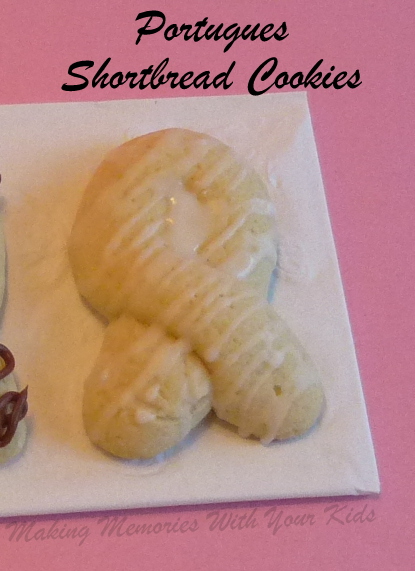 This is what happens when I walk away from my kitchen when my kids are helping me frost cookies….
Portuguese Shortbread Cookies
Ingredients
3 cups flour
1 cup sugar
1/2 cup butter, melted
1 tsp. baking powder
1 3/4 tsp. vanilla
3 eggs
1 egg for wash
1 3/4 T milk
Instructions
Preheat oven to 350 F.
Mix eggs, sugar, vanilla, milk and melted butter.
In a separate bowl, mix flour and baking powder. Add to the liquid mixture and stir until combined.
Make into desired shapes and brush with egg. Let stand 20 minutes before baking. Make sure to leave plenty of room between the cookies
Bake for 20 minutes and leave in oven for 1 hour after baking to let them get crispy.
http://makingmemorieswithyourkids.com/2014/10/portuguese-shortbread-cookies-secret-recipe-club/
The cookies are a crunchy cookies that isn't very sweet.  I'm guessing biscotti lovers would love this cookie.