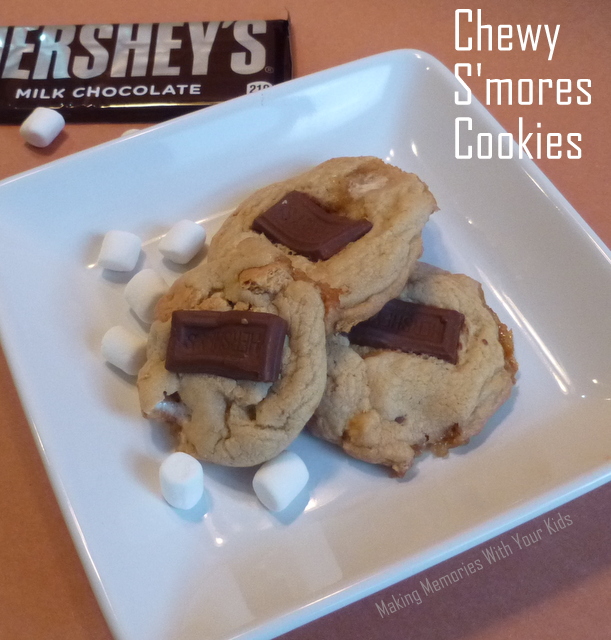 Who doesn't love s'mores, right?  Me?  I love them.  Not just love, but LOVE them.  And these cookies?  Yep, they make me happy.  It's a s'more and a cookie smashed into one.  Pure heaven.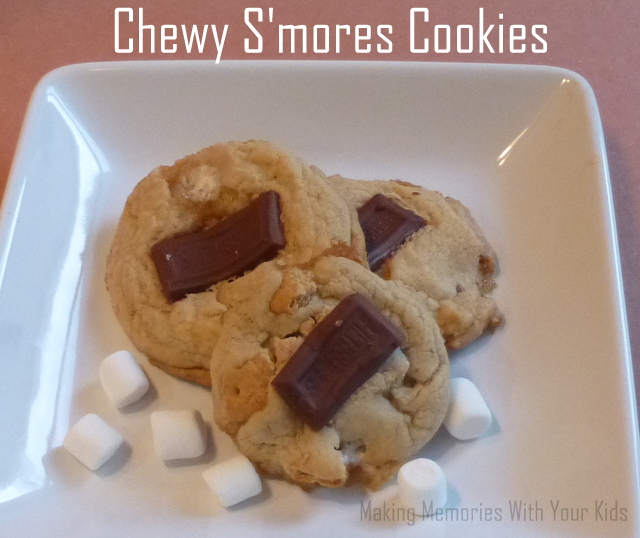 These cookies are soft and chewy (how cookies were meant to be.)  The marshmallows are gooey and perfect and the chocolate added?  Delish.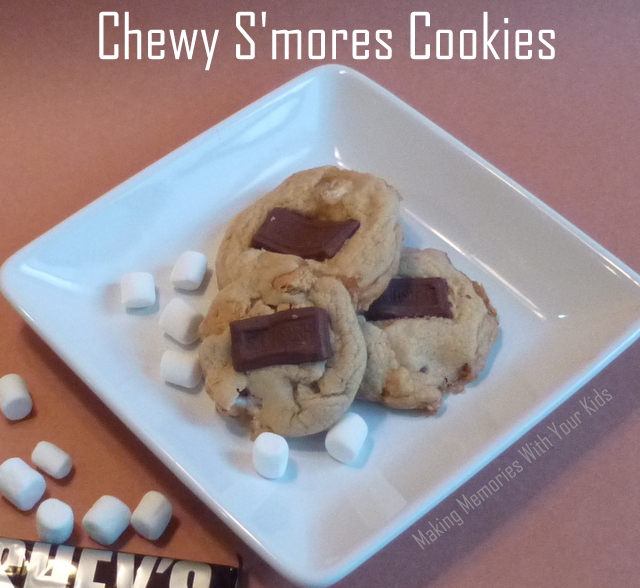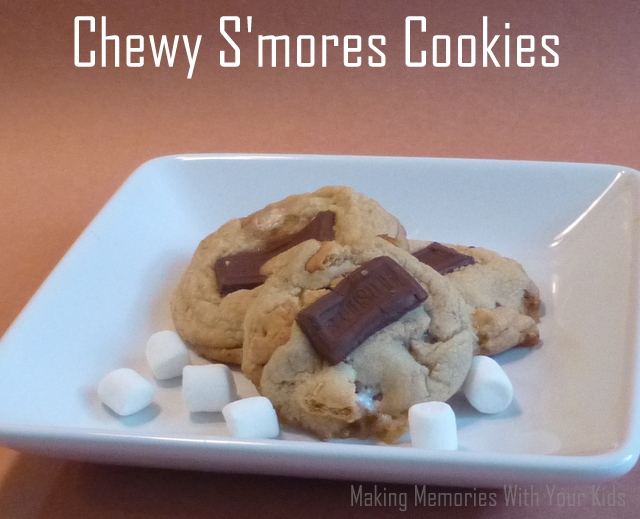 The original recipe for these cookies came from Sally's Baking Addiction.  It is for Chewy Chocolate Chunk Cookies.  I omitted the chocolate chips and added the s'more "stuff".
Ingredients
2 1/4 cups all-purpose flour
1 teaspoon baking soda
1 1/2 teaspoons cornstarch
1/2 teaspoon salt
3/4 cup unsalted butter, melted
3/4 cup light brown sugar, loosely packed
1/2 cup sugar
1 large egg + 1 egg yolk
2 teaspoons vanilla
3 Hershey chocolate bars cut into pieces
4 sheets of Graham crackers, crushed up
1/2 cup mini marshmallows
Instructions
In a separate bowl, mix flour, baking soda, corn starch and salt. Set aside.
In a medium sized bowl, beat melted butter, sugar and brown sugar. Mix until brown sugar is completely incorporated. Add egg and yolk. Mix in vanilla.
Add wet ingredients to the dry ingredients and mix well. Fold in chocolate, graham crackers and marshmallows.
Cover and chill for at least 2 hours.
Take the dough out of the refrigerator and allow to slightly soften at room temperature for 10 minutes.
Preheat oven to 325 degrees.
Line baking sheets with parchment paper.
Roll dough into 1 - 2 inch balls and place on cookie sheet. You can add a square of Hershey's chocolate on top if you would like.
Bake for 10 - 12 minutes or until slightly browned around the edges. (You want them to look slightly under baked because they will continue to cook on the cookie sheet after you remove them from the oven.)
Allow to cool on cookie sheet for 10 minutes and then transfer to a cooling rack.
Store in an air tight container at room temperature for up to 7 days (if they last that long.)
http://makingmemorieswithyourkids.com/2014/11/chewy-smores-cookies/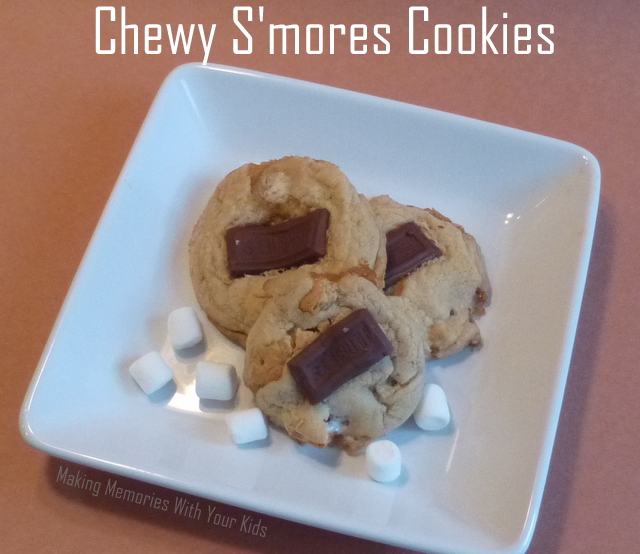 We're linking to the parties found HERE.