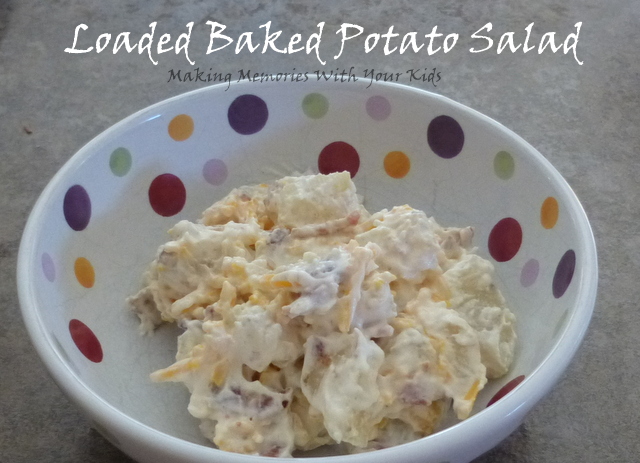 Potatoes are comfort food for me.  When the weather starts getting cooler or I'm stressed out, comfort food is what I want.  And this Loaded Baked Potato Salad?  Did it do the trick?  Oh man.  It didn't make the sun shine but it did make life a little less stressful, even for just a little while.  (Okay, maybe not really.  But it did taste really good!)
The original recipe came from This is My Key West.  I changed it just a little bit, omitting the onions and chives and adding some ranch dressing to it.
I don't usually measure out ingredients when I'm making something like this so just wing it if you want.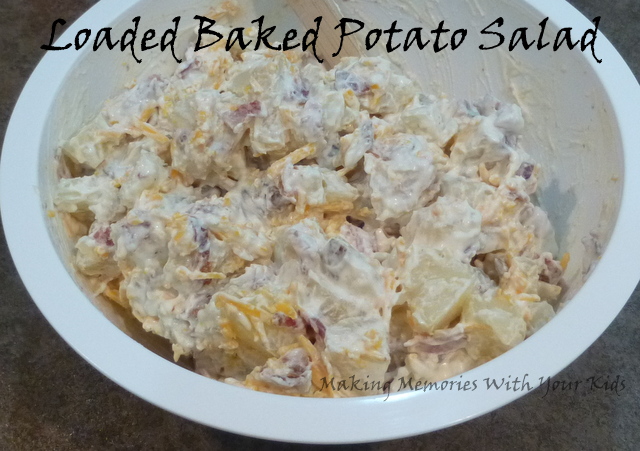 Loaded Baked Potato Salad
Ingredients
One 5 pound bag medium Russet Potatoes
1 cup sour cream
1/4 cup mayonnaise
1/4 cup Ranch Dressing
1 package of bacon, cooked and crumbled
1 small onion, chopped
Chives, to taste
1 1/2 cups shredded cheddar cheese
Salt and pepper to taste
Instructions
Wash the potatoes and poke holes in them with a fork. Bake at 350 degrees for about an hour or until fork tender.
Let the potatoes cool. I peeled mine at this point, but you don't have to. Cut into bite sized chunks.
Mix the mayo and sour cream together in a bowl. Add to the potatoes, then add the onions, chives, and cheese. Salt and pepper to taste.
You can top with additional cheese, bacon, and chives.
Enjoy!
http://makingmemorieswithyourkids.com/2014/11/loaded-baked-potato-salad/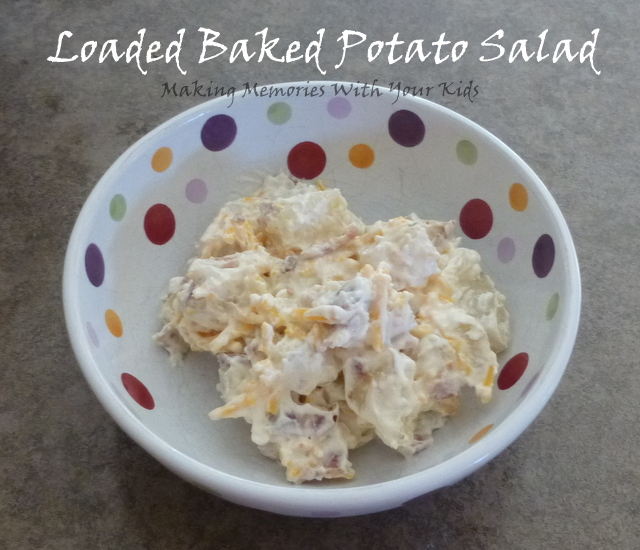 We're linking up to the linky parties found HERE.