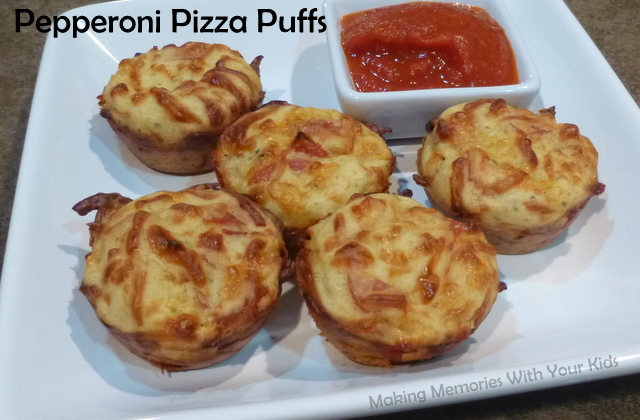 Are you ever just looking for easy an meal to make for your kids that they'll eat?  One that they will love that doesn't include chicken nuggets and french fries?  My kids fluctuate between being picky eaters and driving me crazy.  And do they ever like the same foods at the same time?  Nope.  That would just be too easy.
Then I found this recipe.  Hello Pizza Puffs!  They were easy to make (super easy) and my kids loved them.  Like, LOVED them.  Yeah!  Double bonus which just makes this Mom very, very happy.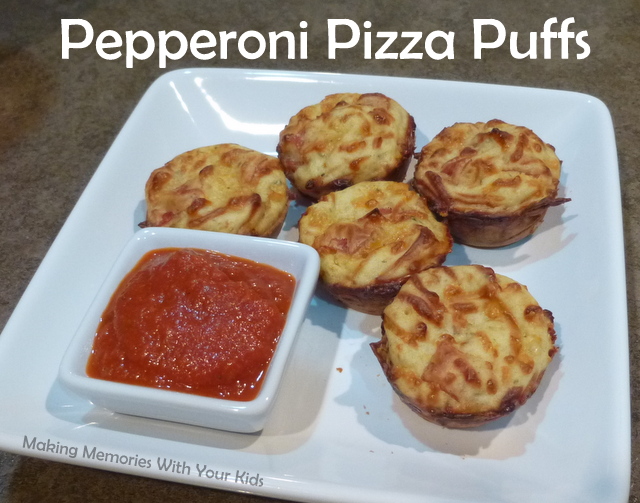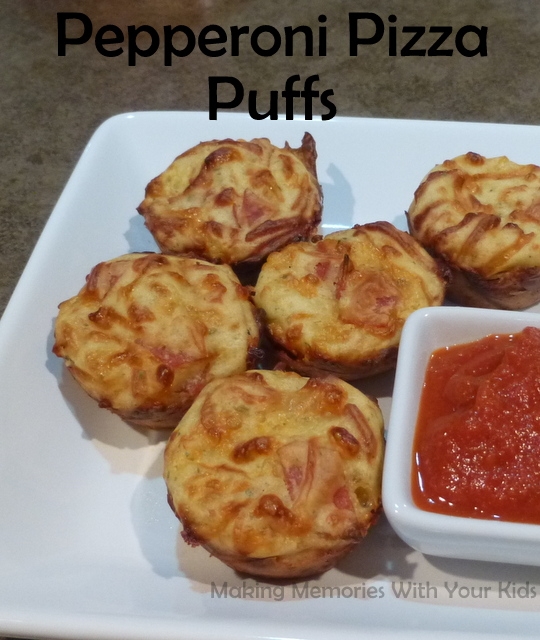 Thank you to Sweet Tea & Stilettos for this recipe.
Ingredients
3/4 cup flour
3/4 teaspoon baking powder
1 tablespoon Italian seasoning
pinch of salt (optional)
pinch of red pepper flakes (optional)
3/4 cup whole milk
1 egg, lightly beaten
1 cup shredded mozzarella cheese
1/4 cup grated Parmesan cheese
1 cup cubed pepperoni
Pizza or marinara sauce
Instructions
Preheat oven to 375.
Grease a 24-cup mini muffin pan or whatever size you wish to use.
In a large bowl, whisk together flour, baking powder, Italian seasoning, salt and red pepper flakes. Whisk in the egg and milk. Stir in the mozzarella, Parmesan and pepperoni. Let stand for 10 minutes.
Stir and divide equally among the mini muffin cups.
Bake 20-25 minutes.
Heat the pizza sauce (or marinara sauce) in the microwave or on the stove. Serve warm with the puffs.
Enjoy!
http://makingmemorieswithyourkids.com/2014/12/pepperoni-pizza-puffs/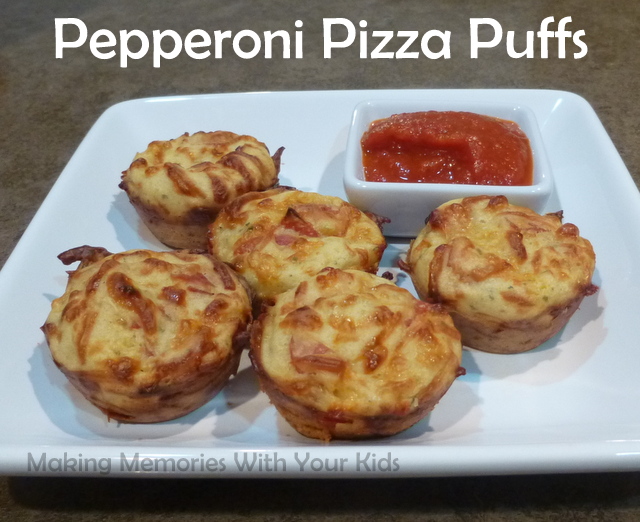 We're linking to the parties found HERE.