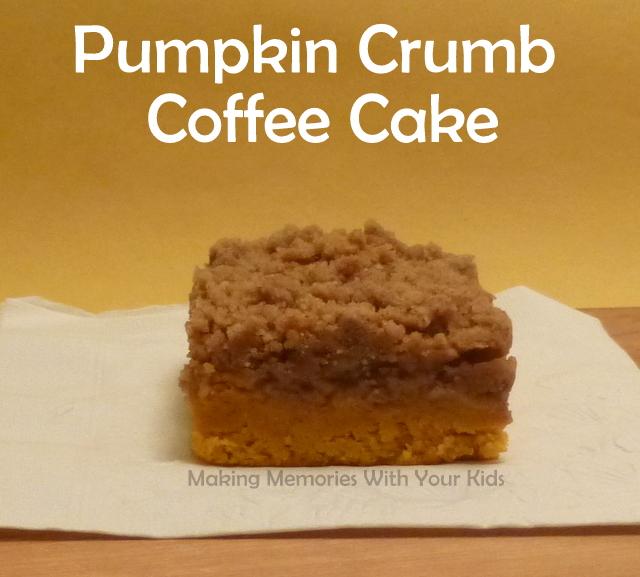 Who doesn't love a good coffee cake, right?  And add a delicious crumb topping and I'm all over it.    But how about a Pumpkin Crumb Coffee Cake?  Yes, please.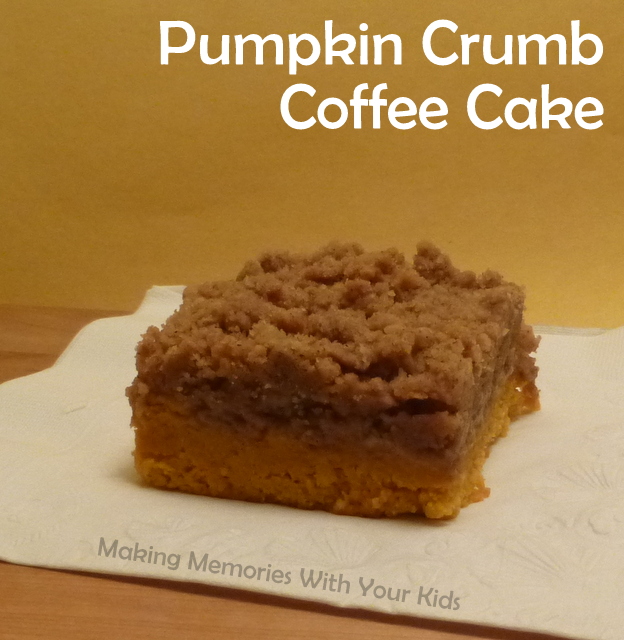 'Nuf said, right?!?!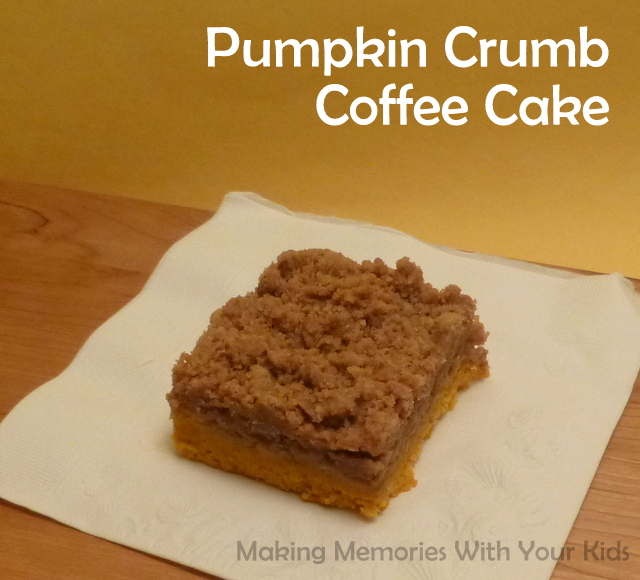 Thank you to What's Cooking, Love? for this wonderful recipe.
Pumpkin Crumb Coffee Cake
Ingredients
1 box (18.25 ounces) yellow cake mix
1 can (15 ounces) pure pumpkin puree
1 cup (2 sticks) cold salted butter
2 1/4 cups flour
1 3/4 cups brown sugar
1 1/2 tablespoons vanilla
1 1/2 tablespoons pumpkin pie spice
Powdered sugar (optional)
Instructions
Preheat the oven to 350 degrees.
Mix the yellow cake mix and the pumpkin puree together. Do not add the other ingredients listed on the back of the cake box. Pour the batter into a greased 9x13 inch pan. Bake for 15-20 minutes or until the center is just starting to set.
Meanwhile, prepare the crumb topping. In a large bowl beat together the butter, flour, brown sugar, vanilla, and pumpkin pie spice until crumbly.
After removing the cake from the oven, evenly sprinkle the crumb topping on the cake. Put the cake back in the oven and bake for an additional 10-15 minutes.
Let cool completely. If desired dust powdered sugar on top of the coffee cake.
Cut into squares and serve.
Enjoy!
http://makingmemorieswithyourkids.com/2014/12/pumpkin-crumb-coffee-cake/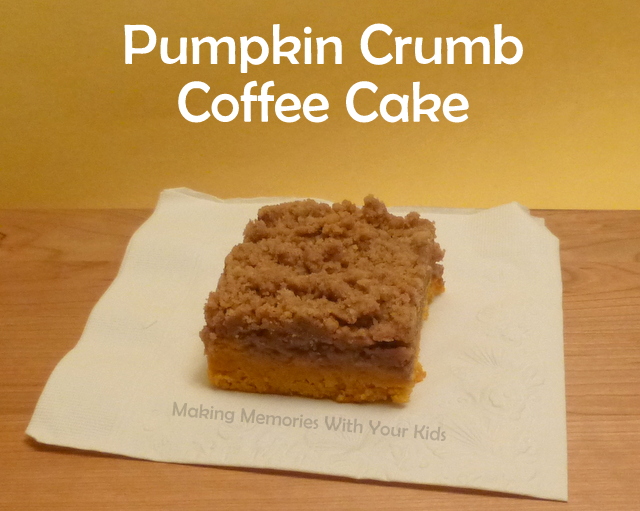 We're linking to the parties found HERE.