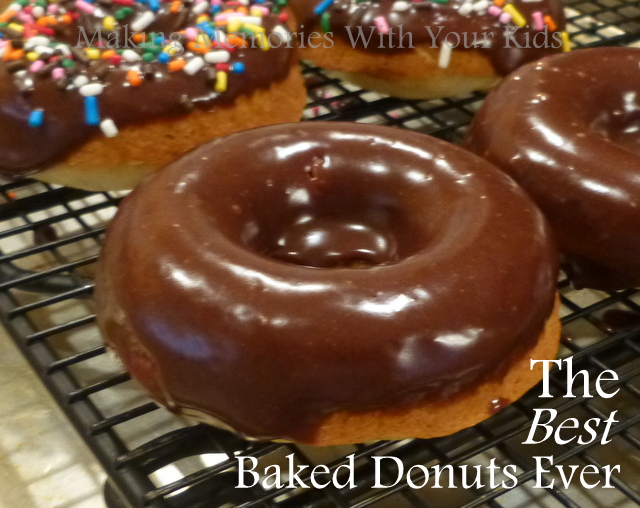 Donuts are my kryptonite.  Seriously.  I absolutely love them.  Typically I shy away from making them because a baked donut?  That's like saying low fat dessert.  Something doesn't quite roll off my tongue with those.  But my kids had friends over for a sleep over and I wanted to make something fun for them.  Yowza!  They were wonderful.  The kids ate them so dang fast I barely got any pictures taken.
You can top them with whatever glaze or topping you want.  We chose chocolate and maple.  Maple is our absolute favorite glaze/frosting ever!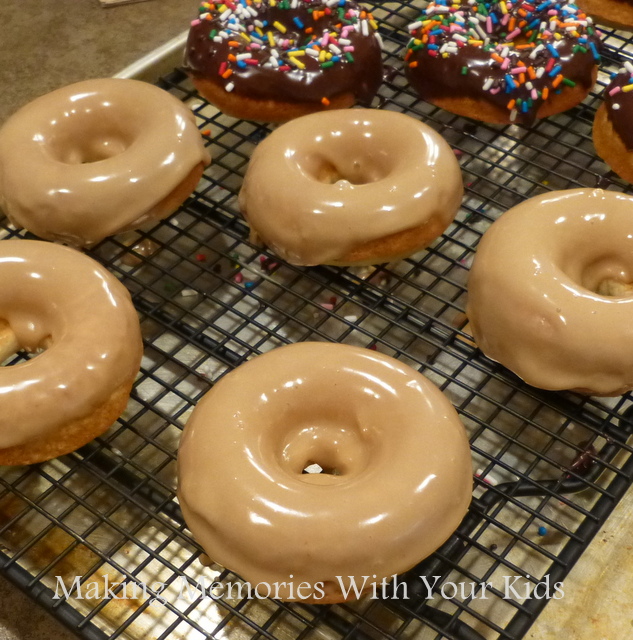 Don't they look wonderful?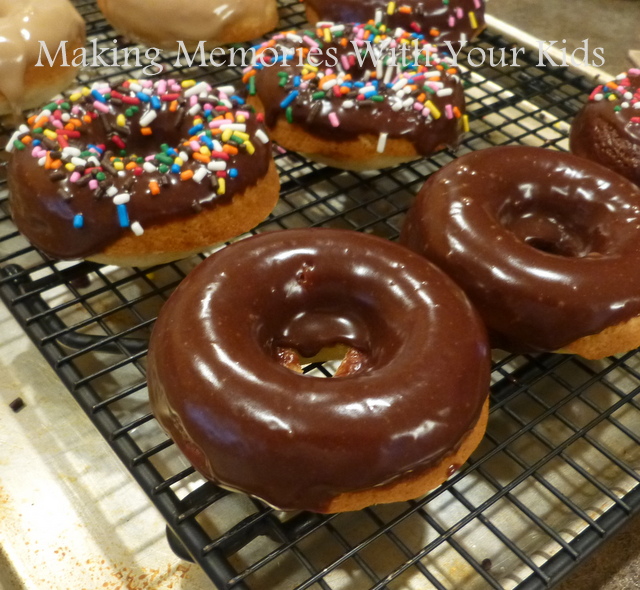 The boys loved them with sprinkles.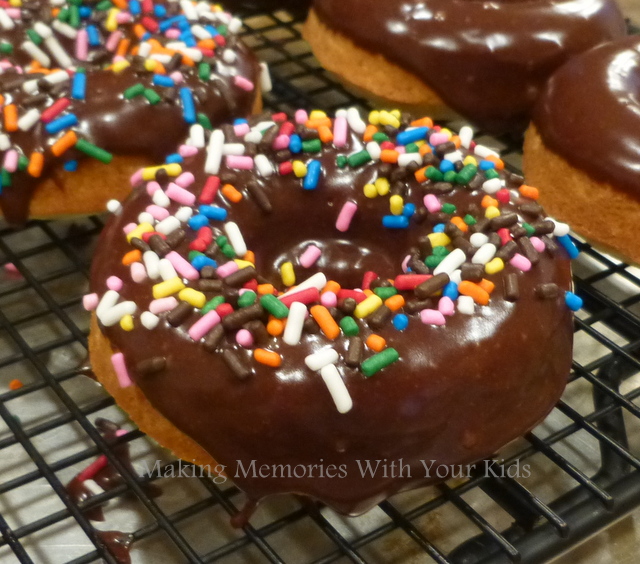 See? Baked, not fried.  But you need a Donut Pan
.  Which, if you don't have yet, you so need to get one.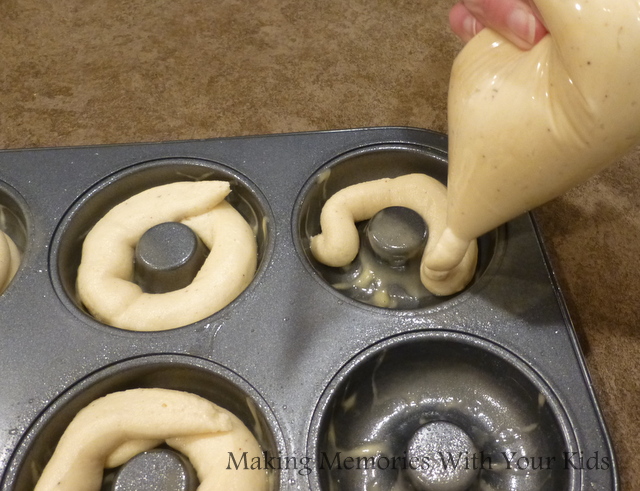 I dare you to eat just one!
The Best Baked Donuts Ever
Ingredients
1/2 cup plus 2 Tbsp. butter, softened
1 cup sugar
2 eggs
3 cups flour
4 1/2 teaspoons baking powder
1/2 teaspoon salt
1/2 teaspoon nutmeg
1 cup milk

For maple frosting

1 cup powdered sugar
1 tsp. maple flavoring
2-4 Tbsp. milk

For chocolate glaze

1/4 cup heavy cream
1 cup milk chocolate chips
Instructions
Preheat oven to 350 degrees.
In a stand mixer, blend butter and sugar until fluffy.
Add eggs and mix well.
Sift together flour, baking powder, salt and nutmeg. Add to butter mixture and mix well.
Blend in the milk and mix together thoroughly.
Lightly grease donut pan and fill 2/3 with dough. The easiest way to do this is to add dough to a ziplock bag and snip off the corner. You can pipe the dough into the pan.
Bake for 12 - 15 minutes.
Remove from pan and let cool for about 1 - 2 minutes.
Dip in the frosting of your choice and set back onto cooling rack.
Serve warm.

To make the maple frosting

Add maple flavoring to the powdered sugar and mix well. Slowly add milk, 1 tablespoons at a time and mixing well. When it's the consistency you want, set aside. You don't want it too thin or it will drip off the donut.

To make the chocolate glaze

Microwave cream for 30 seconds until scalding. Do not boil. Pour over chocolate chips and let sit for 10 minutes. Stir until smooth.
http://makingmemorieswithyourkids.com/2015/01/best-baked-donuts-ever/
We're linking to the parties found HERE.