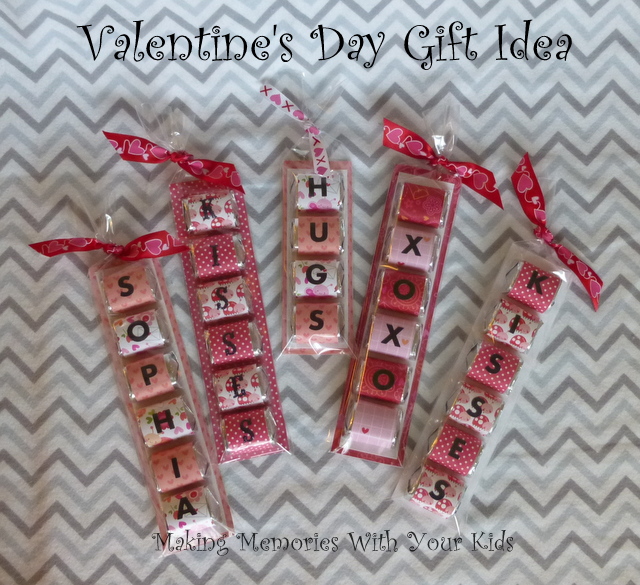 I love those little Hershey Nuggets.  You know, not little chocolate bars but nuggets.  Genius.  And what happens when you cover them up in cute Valentine's paper?  This…
Things you'll need:
Hershey's Nuggets Chocolate

Valentine card stock
Pretzel Bags

Double sided tape (this Red Line Double Sided Tape
is my favorite and works great)
Alphabet Stickers
You can use any paper but a card stock definitely works best.  To cover the Nuggets, cut your paper into 1″ x 3″ strips.  Tape the paper together on the bottom.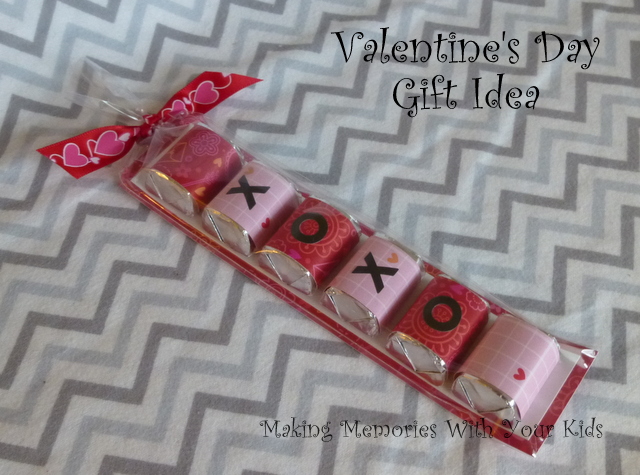 You can make them as big as you want, as long as they'll fit into your pretzel bags.  Five or six Nuggets work best.  Add your stickers.  Use double sided tape to tape the covered Nuggets onto a piece of card stock.  The card stock length will depend on how many Nuggets you use.  But cut it 1 3/4″ wide.  I also added a piece of white card stock on top of the patterned paper because I thought it looked better.
Place inside a pretzel bag and tie with a fun ribbon.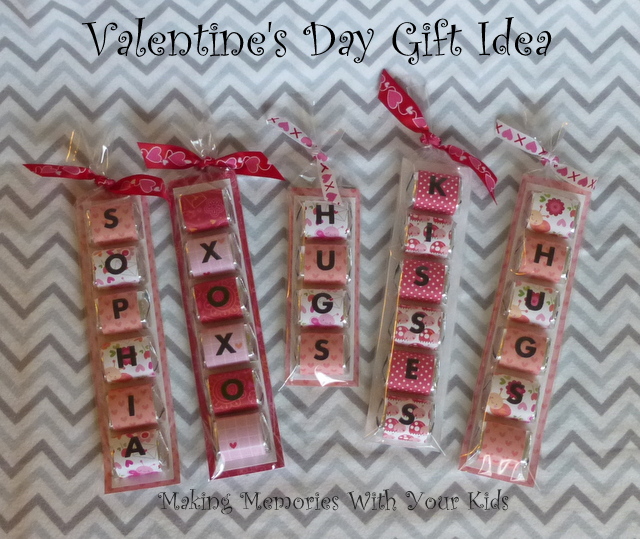 We made ours for teacher gifts (of course) and gifts for some of our friends  How cute would they be with class mates names on them?
We're linking to the parties found HERE.