Sometimes it's the simplest things that taste the best – like brownies and cream cheese frosting.  Nothing fancy there, but oh, so delicous!
I wanted to make a fun (and fancy looking) dessert for a friend of mine.  To make a very long story short (and who wants to read long stories???) she won a dessert auction I did to raise money for our volunteer trip coming up.  (You can read more about our trip HERE.) 
 I think I might have to make these every year.  They were fun, festive, delicious and easy to make.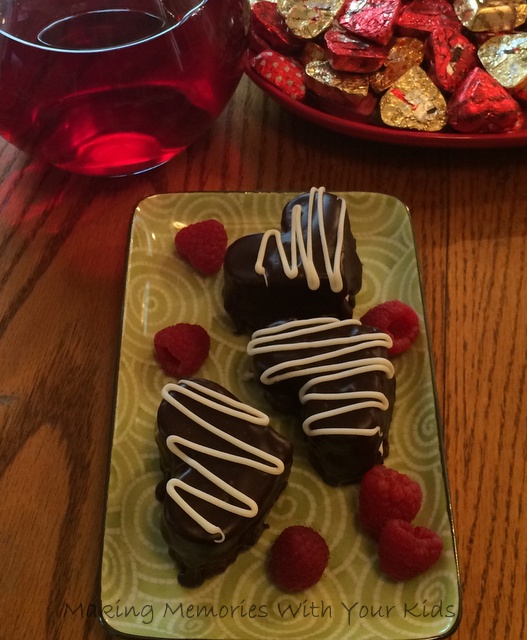 I made a pan of brownies and cut them into heart shapes.  Oh sure, you could make your brownies from scratch, but I said this recipe was easy.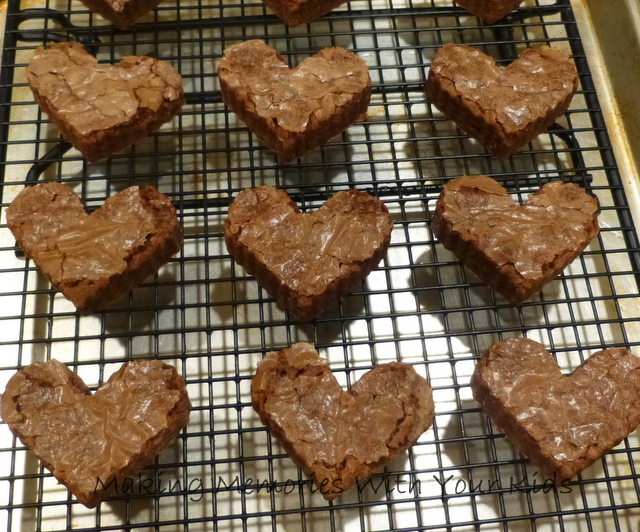 Smear on a thick layer of cream cheese frosting.
 Then cover with a cream chocolate ganache!
 My kids thought they were pretty fancy looking but guess what their favorite part of this whole recipe was?  Yes, the "leftover" brownie scraps!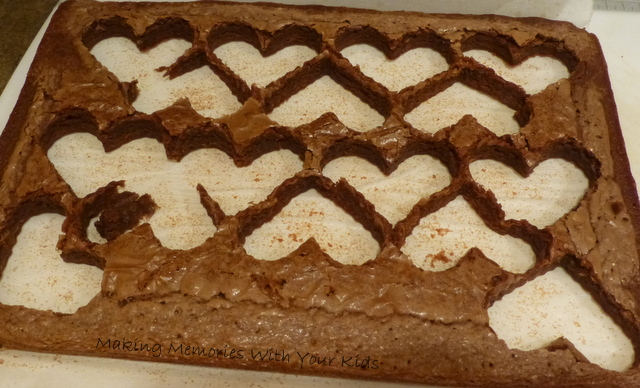 Cream Cheese Filled Brownies for Valentine's Day
Ingredients
Family size box of brownie mix (9x13 size)
Ingredients on the box - oil, eggs and water
Cream cheese frosting (store bought or home made)

For the ganache

2 cups semi sweet chocolate chips
3/4 cup heavy cream
1/2 cup white chocolate chips
Instructions
Bake brownies according to package directions.
Let cool then cut out shapes.
Smear a thick layer of frosting on one heart and top with another.
To make the ganache: heat the heavy cream in the microwave just until scalding. You don't want it to boil. Pour over chocolate chips and let sit for about 10 minutes. Stir briskly until smooth. You want it fairly thin so it will pour. If needed, add more scalding milk and mix thoroughly.
Place the white chocolate chips in a ziplock bag andmicrowave on high for 30 seconds. Take out and squish. Continue until the chips are completely melted and smooth.
Snip off a small piece of the bag from the corner and drizzle over hearts.
Enjoy!
http://makingmemorieswithyourkids.com/2015/02/cream-cheese-filled-brownies-valentines-day/
We're linking to the parties found HERE.