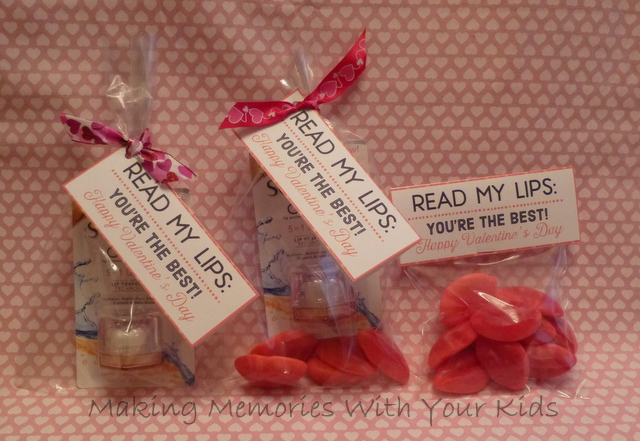 We are on a Valentine making roll in my house.  Between my kid's classmates and teachers and my co-workers, that's a lot of Valentines!  And, of course, we can't just make a ton of one thing.  That would be boring.  So we've been making a plethora of different gifts to give to people we care about.  Like this one… Cute, right?
I found this great free printable over on Thirty Handmade Days.  I do love free printables!  I printed them out on heavy card stock and attached them to celo bags.
We are loving all of our EOS Valentines.  But these cute little cube lip balms are adorable too.
 I found these gummy lips on Amazon and thought they were be fun to give as gifts.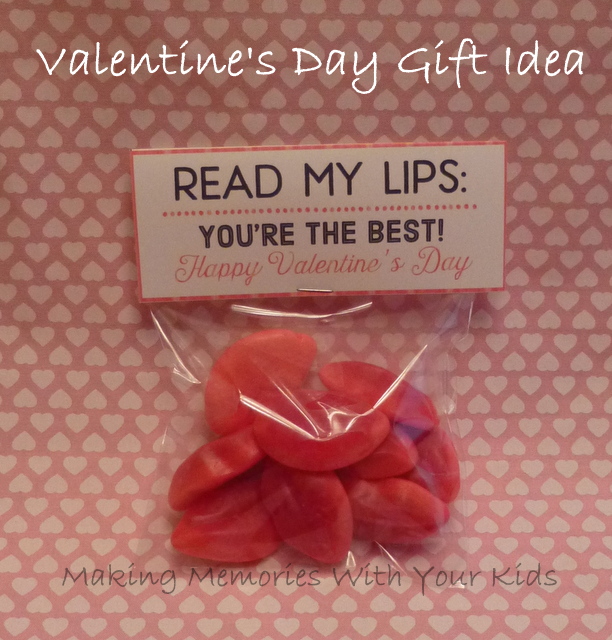 Or you could do a combination of both!
 What do you think???
I think I like the look of just the gummy candy best.  Of course, my daughter likes the lip balm one more.
Happy Valentine's Day!