Sometimes you just need something simple and cute.  You know, no frills, no 20 ingredient recipe, just good.  Well, this is it.  These spritz cookies are simple and taste wonderful.  We made Chocolate Dipped Spritz Cookies also.  Again… delicious.
It didn't occur to me that the sprinkles I used are actually Easter sprinkles.  Can you tell?  The little, light pink sprinkles are bunny heads.  Oops.
The recipe came from the box of my Wilton Cookie Press.  How can you go wrong with that?  Just follow the recipe on the box.  Or you can get the recipe HERE.
When they are cool, pour your frosting over the top and add sprinkles.
 When the frosting hardens, you're set.  We put some in cello bags and tied them up with a cute Valentine's Day ribbon.  Perfect for teacher gifts.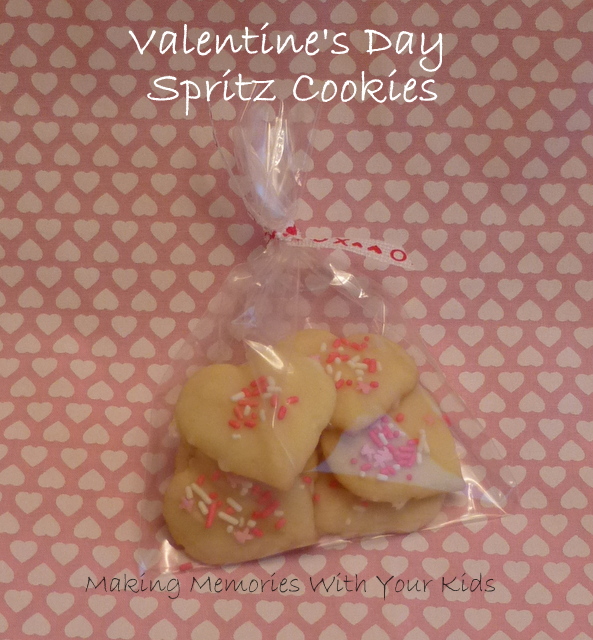 Yep, we ate them all.  (Besides the ones we gave as gifts.)  They were delicious.
We're linking to the parties found HERE.