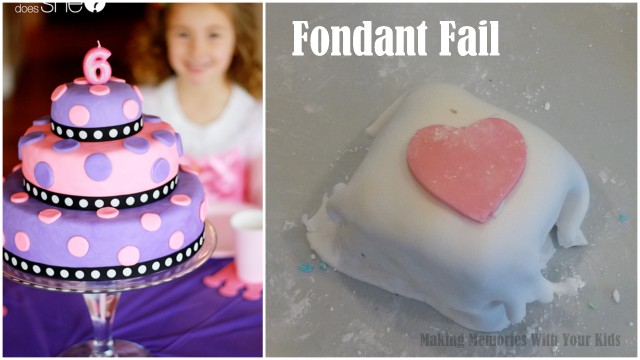 What the heck?  Those two don't even look close.  What the heck happened?  It looked so easy.  Yeah, I'm here to tell you…. decorating a cake with fondant is NOT easy.  Not even close.
My kids have wanted to try to make fondant for awhile.  Then when I saw a recipe for Marshmallow fondant, I figured that would be good.  It would surely taste good, right?  But let's dissect this, shall we?  Have you ever made Rice Krispie treats?  You know how when you melt the marshmallows and mix in the cereal and it gets harder and harder to mix because the marshmallows are cooling down?  Yeah, apply that same thing to fondant.  Yikes!  It kept getting harder and harder to work with and if I added more water it just got all mushy and gross.
At least the kids had fun.
 And they were so proud of their creations!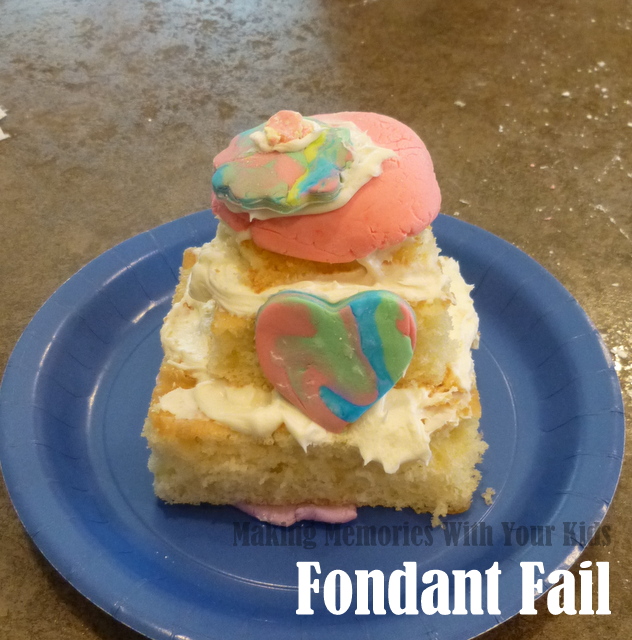 I'm pretty sure, though, this little cake weighed about 15 pounds.  And the best part, that paper plate is a little salad sized one.  It was 14.5 pounds of fondant!
 There are no words….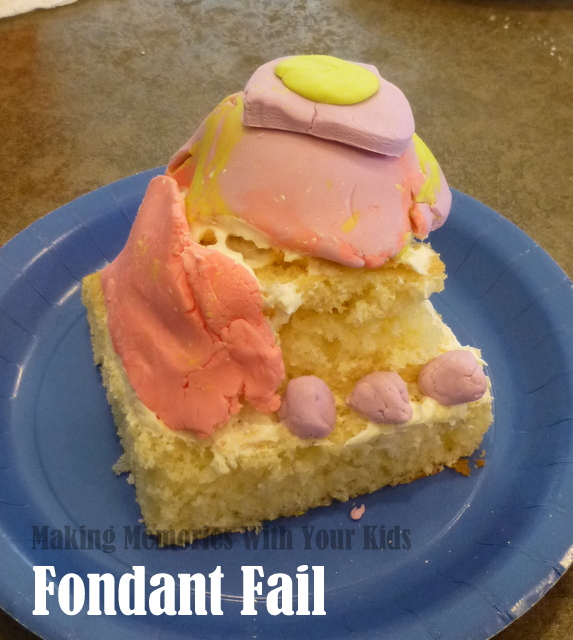 But I can't make too much fun of the kid's creations.  This was my attempt.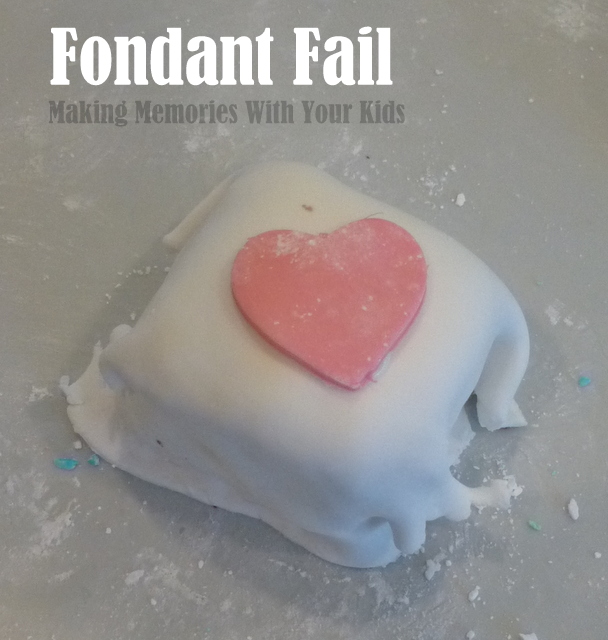 Big sigh……
Tips anyone?