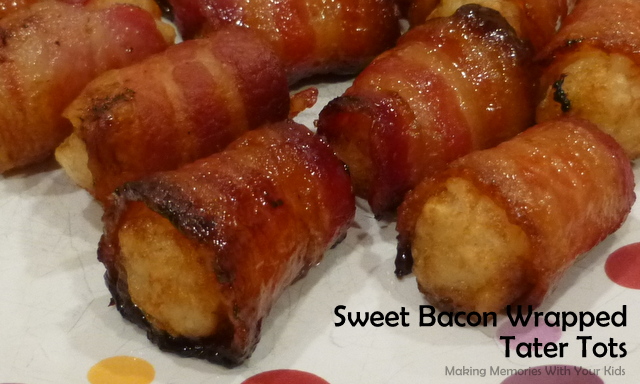 Oh yes we did. We had to. Yep, had to.  Bacon + tater tots?  That's just a no brainer.
And I don't even know what to say about them.  They were that good.  Seriously.  Make them.  Right now!
The recipe says to roll them in brown sugar.  My daughter wasn't so sure about this step so we left a couple of them plain.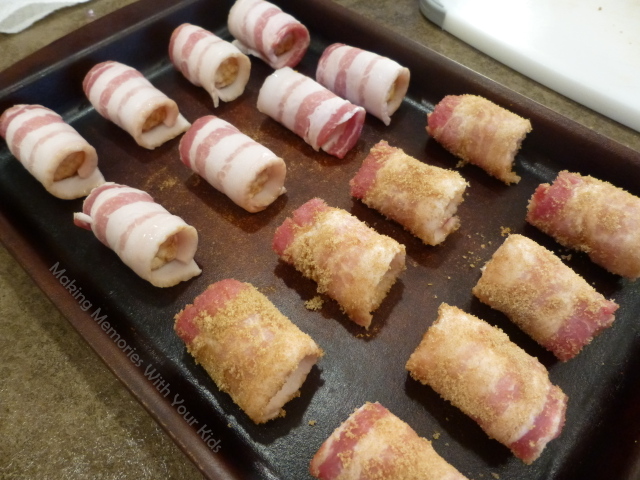 Do not skip this step!  Seriously.  The brown sugar made them so over the top awesome!  (It also made them burn on the bottom if you don't turn them half way through the cooking time.)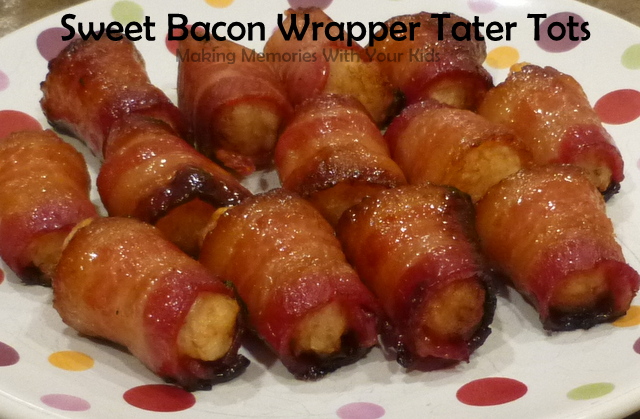 I found the recipe over on Damn Delicious.
Sweet Bacon Wrapped Tater Tots
Ingredients
Frozen Tater Tots
Sliced bacon, cut in half
1/4 cup brown sugar
Instructions
Preheat oven to 400 degrees.
Cut your bacon slices in half. The original recipe says fourths but the bacon wasn't long enough to wrap around the tots.
Wrap each tot with bacon and then roll in the brown sugar.
Place seam side down on a silicone baking sheet or stoneware pan.
Bake for 20-25 minutes, turning with tongs half way.
Serve immediately.
http://makingmemorieswithyourkids.com/2015/03/sweet-bacon-wrapped-tater-tots/
I can't even tell you how amazing these were.  Yes, were.  I ate them all.  Don't judge me but I'm pretty sure I ate about 3/4 of a pound of bacon for dinner.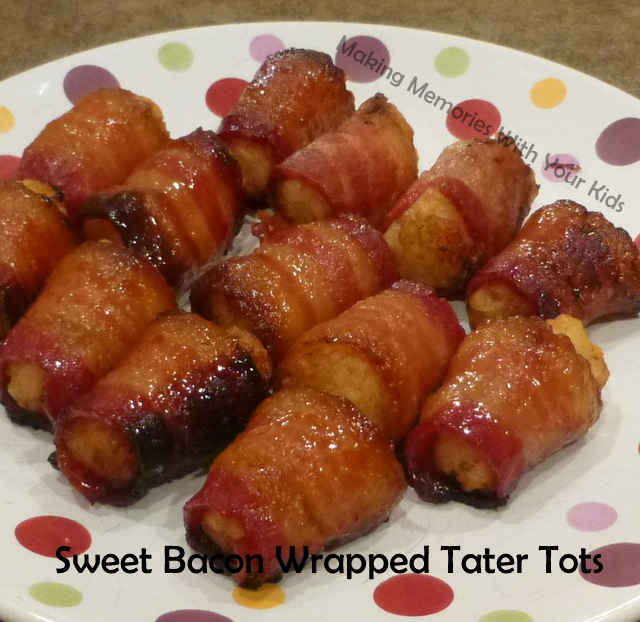 We're linking to the parties found HERE.