Today I bring you a cheesecake extravaganza.  Yes, extravaganza!  Because not only do you get this amazingly delicious Tix Cheesecake Brownie Torte recipe, you get to check out all the other amazing cheesecake recipes at the bottom of this post.  Holy heck!
Why a cheesecake extravaganza you ask?  Camilla over at Culinary Adventures with Camilla is celebrating her 15th wedding anniversary and wanted to celebrate with cheesecake.  Lucky husband, right?
My cheesecake is the mother of all cheesecakes.  It's a merge of two fantastic desserts, our Twix Cheesecake Bars and our Cream Cheese Filled Brownies.  Both fantastic but made together?  A-MAZING!!!!
This dessert was rich and chocolatey and oh, so delicious!  The Twix Cheesecake layer was the perfect kick-it-over-the-top addition.
 Delicious, right?  But then add a generous layer of cream cheese frosting.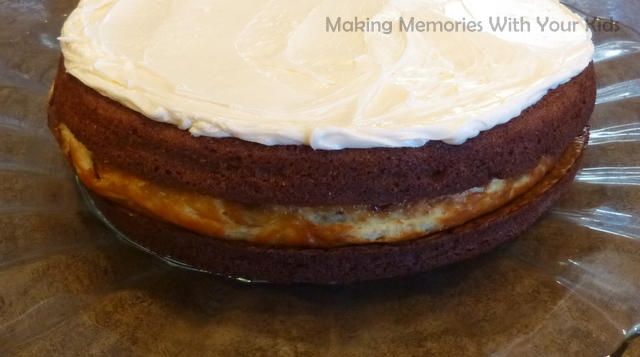 You could stop there if you wanted.  But we didn't want to.  So we kept on going.  (More is better, right?)  So we poured chocolate ganache over the top.
 What do you think?  Too over the top?  My answer?  Heck no!!!
Are you speechless?  Well, you should be.  This Twix Cheesecake Brownie Torte is TO. DIE. FOR!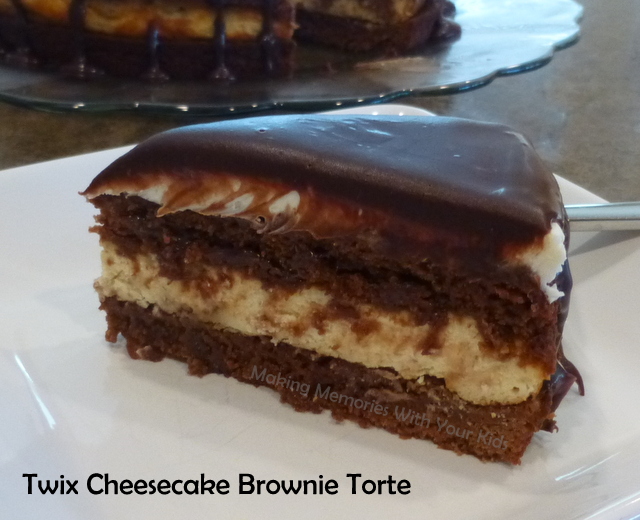 Happy anniversary to Camilla.  Fifteen years is definitely worth celebrating!  With waaaayy more than #fifteencheesecakes.
Here's what everyone brought to the cheesecake table, listed in alphabetical order. Enjoy!