Birthday parties can be a blessing and a curse.  My daughter loves going to all her friend's birthday parties but sometimes shopping for a gift can be a pain.  Unless I know the child really well and can pick a perfect gift that I know they'll love, I've decided I'm going with money.  Who doesn't love money, right?  That way they can go out and buy whatever they want and I'm not buying them something that ends up at the bottom of their closet.
This was a fun one and so easy to make.  We bought a frame, glitter, of course.  Made a backing on the computer and taped a $20 bill to it.  Done!  I was thinking I would also add a chocolate bar but apparently you can't fit a chocolate bar in a regular frame.  Crud. 
My daughter's friend didn't seem to mind too much that the chocolate bar was in the bag rather than in the frame.  She loved the gift.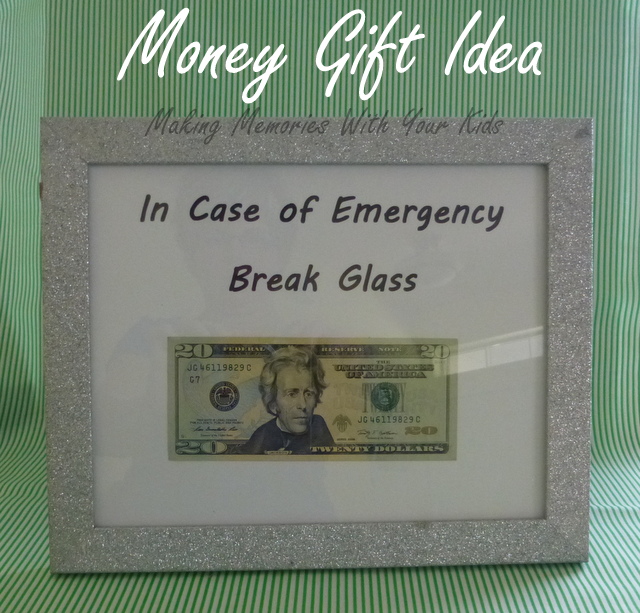 We have lot's of other fun gift ideas found HERE.  And if you missed our other money gift ideas, here are some of them.    
We're linking to the parties found HERE.