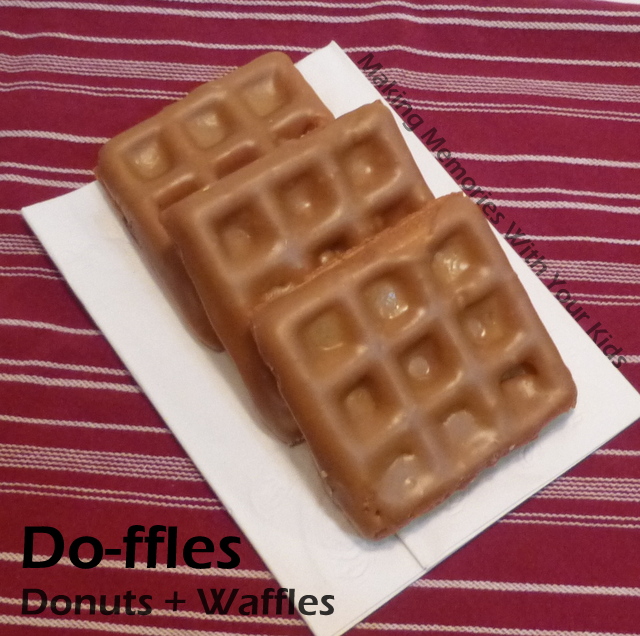 What do you get when a donut meets a waffle?  A do-ffle, of course.  The perfect marriage of the delicious taste of a Belgium Waffle paired with the oh my heck taste of a maple frosted donut.  And?  As if there needs to be an and… you can eat it on the go.
They are delicious!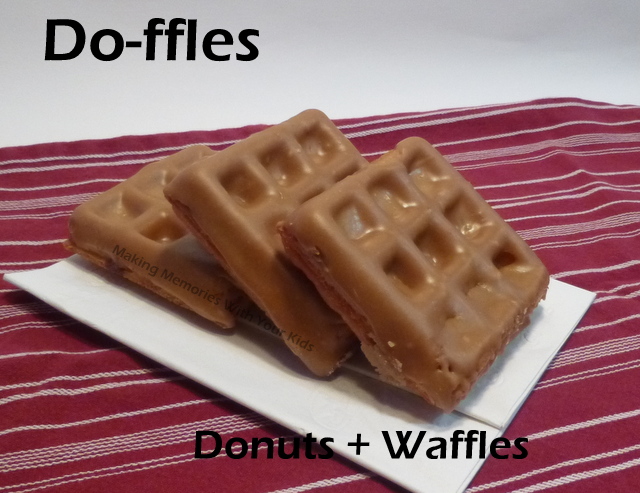 You can add a chocolate ganache rather than the maple frosting if you would like.  Or a vanilla glaze and sprinkles even.  All would be amazing.  But why go to the trouble?  Why not just make donuts?  Simple!  See all those little holes on the top of the waffle?  They fill with maple frosting.  Maple frosting people!  Delicious!!!
Homemade Do-ffles (Donut plus Waffle)
Ingredients
For the Do-ffles

¾ cup sugar
4 teaspoons baking powder
1½ teaspoons salt
½ teaspoon nutmeg
2 eggs
¼ cup unsalted butter, melted
1 cup milk
3 cups flour

For the Glaze

2 - 5 Tablespoons milk
1 1/2 cups powdered sugar
1-2 teaspoons maple flavoring
Instructions
Mix the sugar, baking powder, salt, and nutmeg in a large mixing bowl. Then add in the eggs, milk, and melted butter and mix.
Add in the flour and mix until thoroughly combined. The batter will be thick and have a bit of a dough consistency.
On your waffle maker, add about a 1/3 cup of batter for each waffle mold.
Cook until your waffle maker tells you they are done.
Remove from waffle iron and place on a wire rack.
Make the frosting by combining the powdered sugar and maple flavoring. Stir. Slowly add in the milk, 1 Tbsp. at a time and mix thoroughly. You don't want it too thin so it all drips off or too thick that you can't dip the waffle in it.
Dip each waffle in the frosting and place on a wire rack until the frosting has set.
Enjoy!
http://makingmemorieswithyourkids.com/2015/04/homemade-do-ffles-donuts-plus-waffles/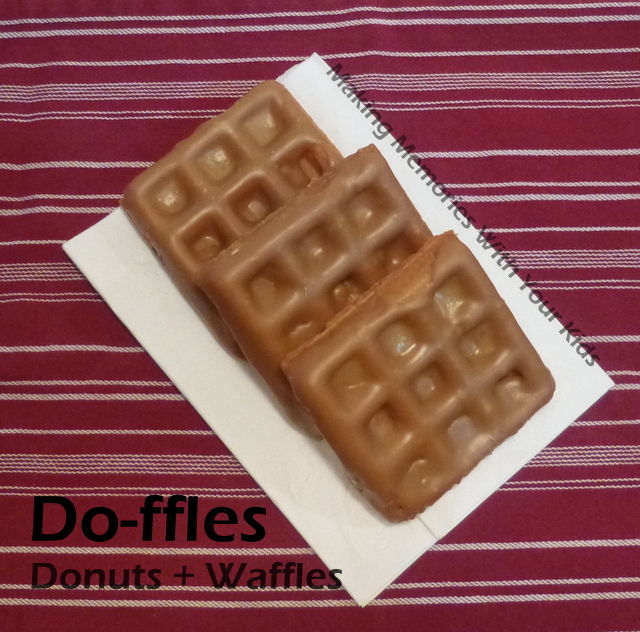 We're linking to the parties found HERE.