Have you heard of Love Rocks?
Last summer when we were camping we met a fun family who was camping next to us.  They introduced us to Love Rocks and taught us how to make them.  Even camping, they were simple.  Fabric, scissors, mod podge and rocks.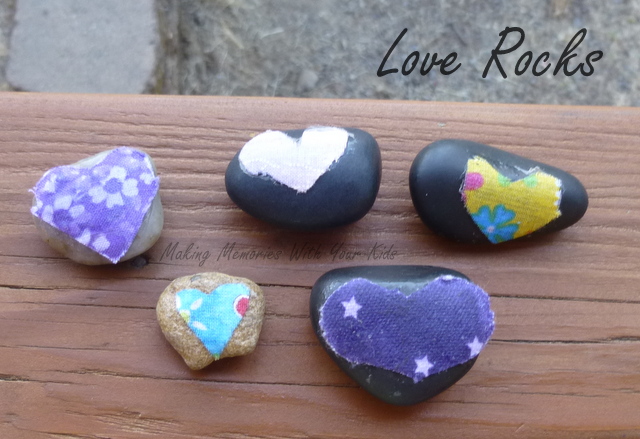 My daughter had a great time with them.  Not only the making them part, but the hiding them part.  She hid them all over the campground for other kids to find.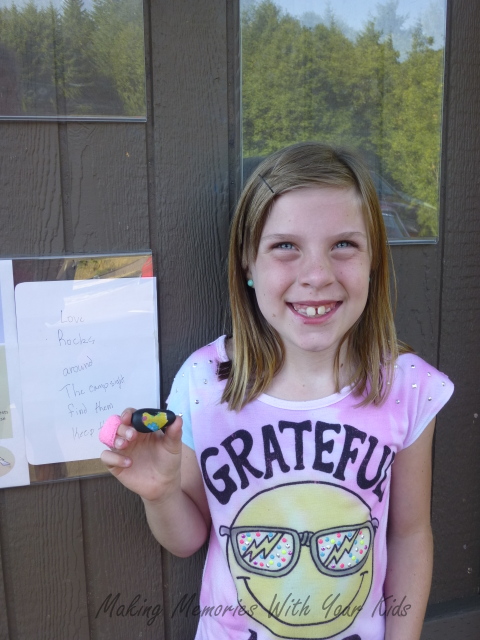 Here was the note she left for people to read.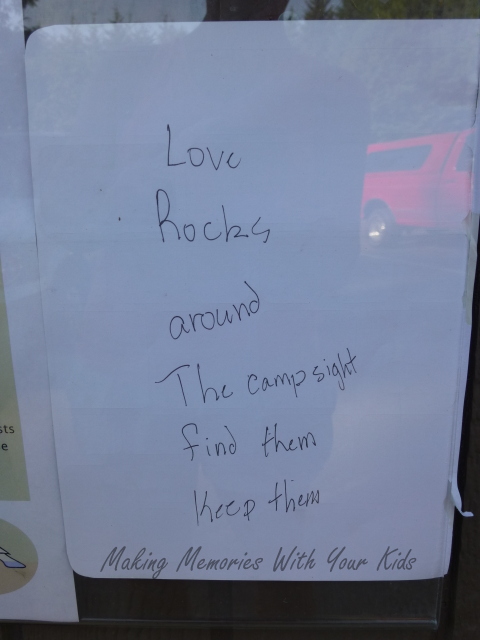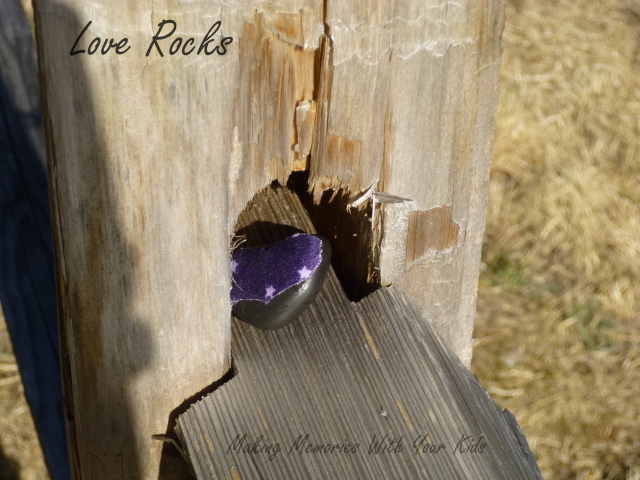 I didn't actually think they were a "thing", just something this fun family made up to do while they were camping.

Now fast forward 10 months.  I received this in the work mail system from a co-worker (an amazing gal who I'm lucky to be friends with!)  A Love Rock.
It was a fun reminder for us to make some more and hide them around our neighborhood.  So we got out our materials:
* fabric
* scissors
* Mod Podge
* paintbrush
* rocks (you want them fairly flat and not too big)
Cut out your hearts in all different sizes (but not too big.  They need to fit on your rocks.)

Paint some Mod Podge on your rock and set your heart on it.  Mod Podge over the top and let them dry.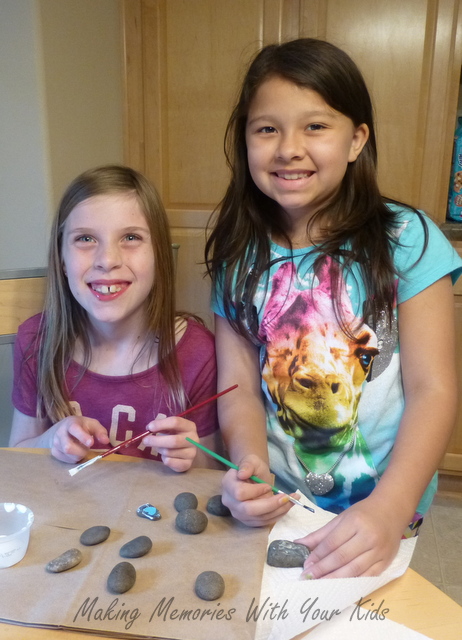 You can Mod Podge the backs of the rocks too if you want.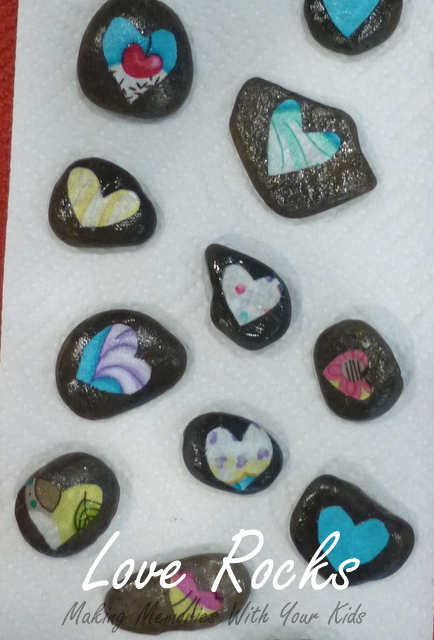 Aren't they cute?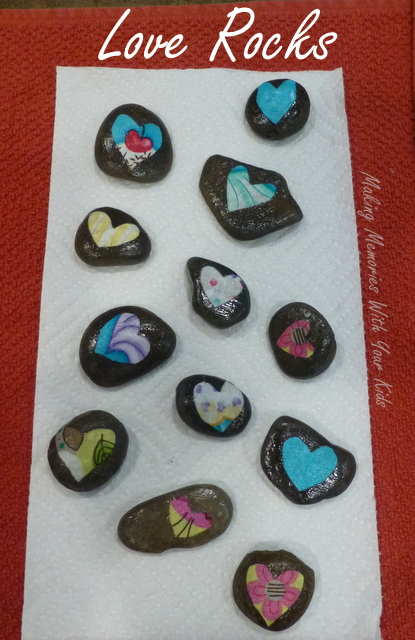 Now print out a note if you want to send one to someone.  Or just hide them around the neighborhood or even the classroom.
Share some love.  Share a Love Rock!
We're linking to the parties found here.