Monday is Teacher Appreciation Week.  You may be thinking that booze isn't the ideal teacher gift but let me tell you, I work in a middle school, booze is exactly what teachers need want after a loooong week with hundreds of hormone crazed pre-teens.  How much fun is this gift?!?! 
The Jolly Rancher Vodka recipe came from Daily Dish Recipes.  I loved the colors and that they were in mason jars.  They screamed fun to me.  How can you go wrong with Jolly Ranchers???
You can use any flavors you want.  We made cherry, watermelon, green apple, blue raspberry, grape and cinnamon.
Pour in the vodka and let them sit for at least 24 hours.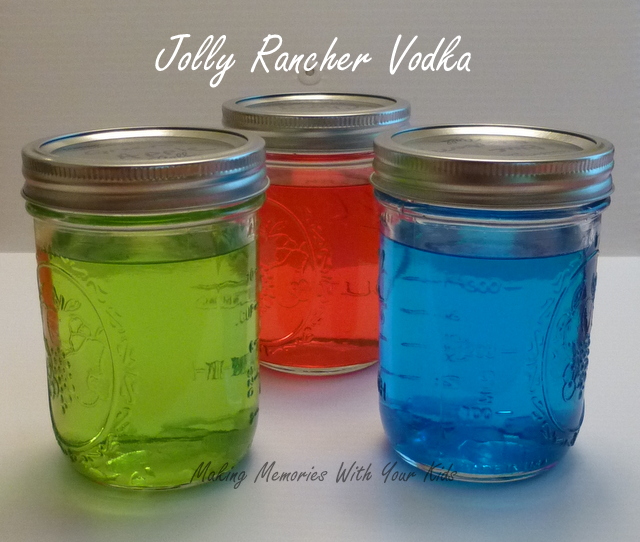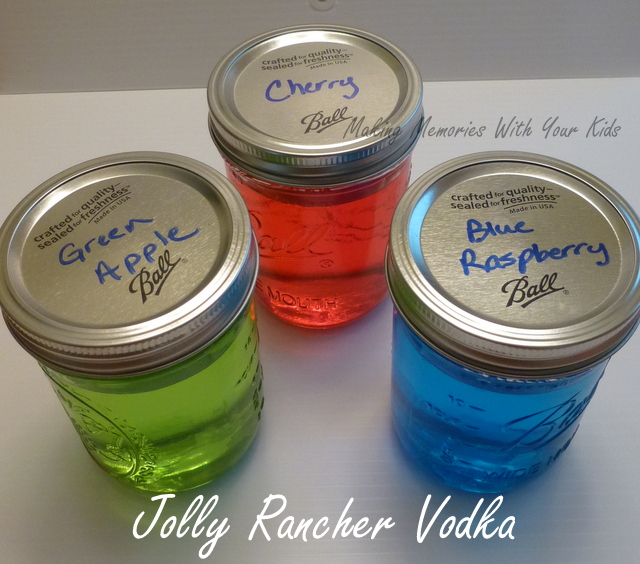 The tag idea came from this site, but we made our own.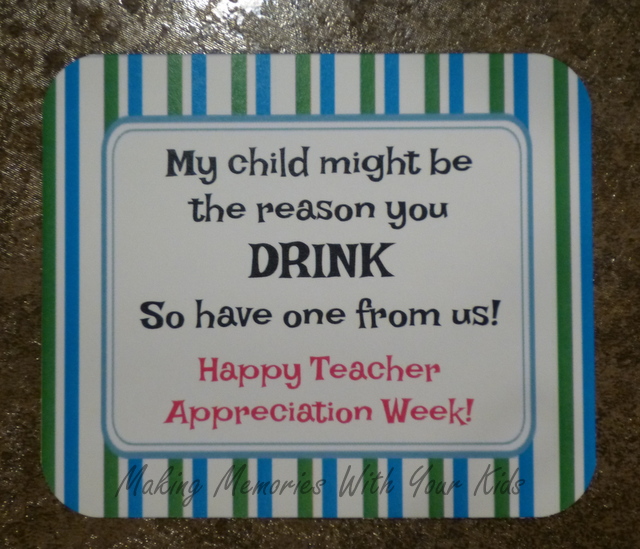 You can find the free printable tag here.  Just print them out on card stock, cut them out and attach to the jar.
What do you think teachers?  Good gift or no way?
Get the Free Printable Tag HERE.
If you're looking for more Teacher Appreciation gift ideas, you can find a bunch here.
We're linking to the parties found HERE.