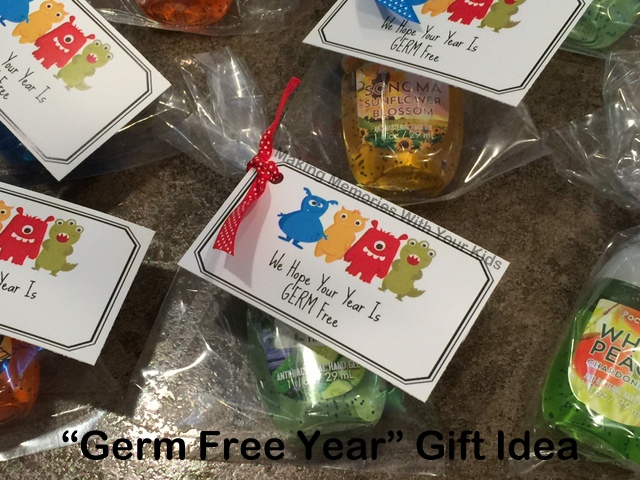 How long have your kids been back to school now?  A week, two weeks?  Mine have been back a week and I had every intention of getting these fun little gifts to teachers on the first day of school.  Well, that didn't happen.  So I took off the "first day of school" part and made them more generic.  Perfect, right?  Who wouldn't love a little gift like this?
We bought our travel sized hand sanitizers at Bath and Body Works because they were on sale, plus I had a coupon.  How great is that?  I think they were less than $1 each.  And I don't know about you, but Bath and Body Works is one of my favorite places to shop.  I love, love, love all the delicious smelling soaps and lotions.  So that's always my go to gift idea.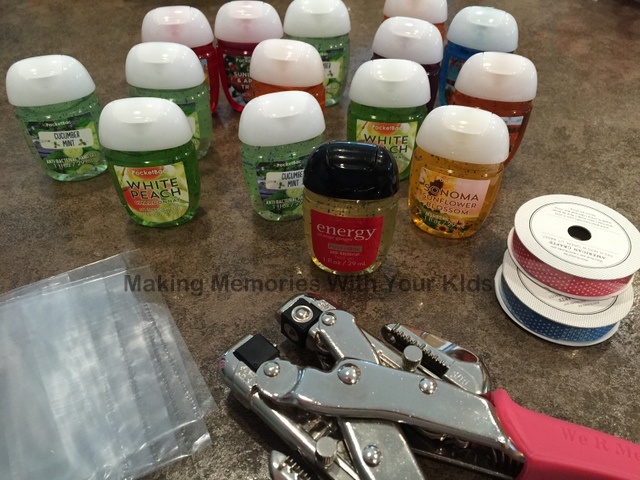 I put the hand sanitizer in a 4×6 cello bag, tied a ribbon around it and added one of these cute little tags.
To print out the tags, click on this link and download.  Print them out on heavy card stock.  That's it.  So easy!  Aren't they cute?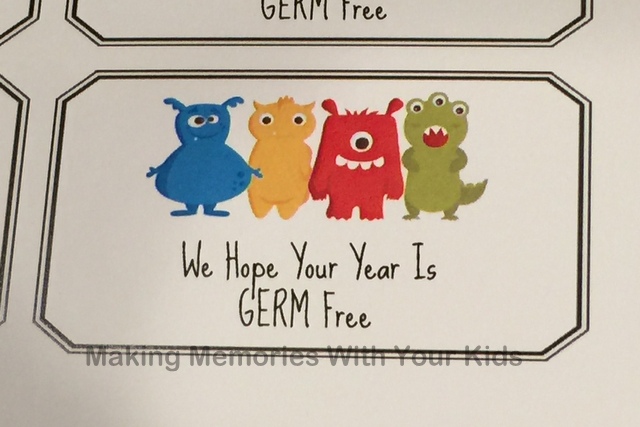 Your kid's teachers will love them!  Or your co-workers (or friends or neighbors….)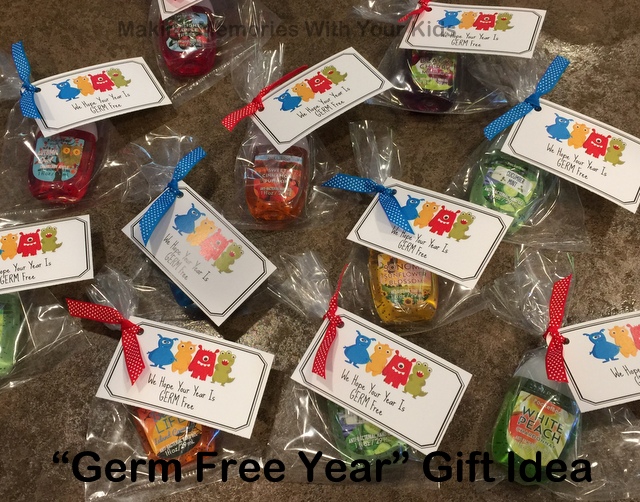 Have a great year!  And really, we hope it's germ free!