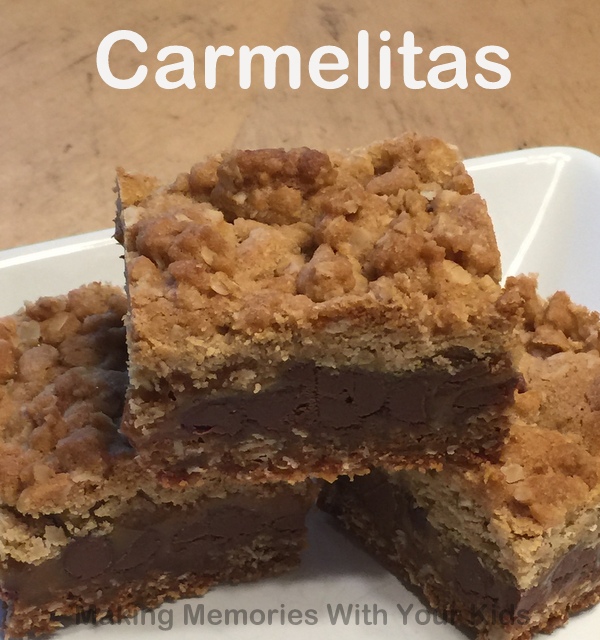 I've been MIA from the Secret Recipe Club for the past two months.  We've been out of the country in Peru for the summer having an experience that was truly life changing.  But we're back and slowly getting back into the swing of life at home.
My assignment this month was Cheese With Noodles.  First of all, best name ever!  And Anna's blog is wonderful!  She has so many amazing recipes.  She was assigned to my blog back in December of 2014 and made our White Chocolate Raspberry Cookies.  So I was super excited to be able to stalk look over her blog and pick a recipe.
It was tough to narrow down my choices to just one.  Anna's Triple Chocolate Cake with Peanut Butter Fudge Icing looked delicious!  Then I saw her Red Velvet Cookie Sandwiches and I thought that was what I was going to make.  I should have stopped looking at that point because then her recipe for Bizcochitos caught my eye.  Stop the madness!  Why couldn't I just stop looking and decide?!?!  Then the mother of all bar cookies caught my eye.  The Carmelitas.  I chose to make the Carmelitas because, hello!  They looked amazing!  And any recipe that won the Pillsbury Bake Off Competition is awesome in my book.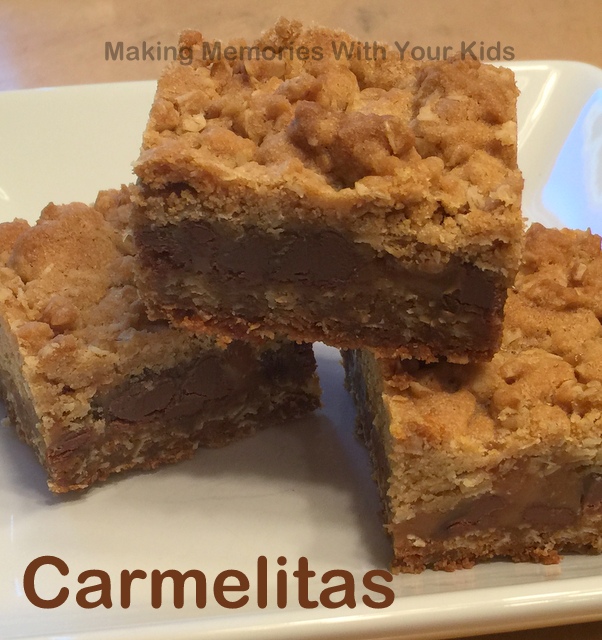 I took Anna's advice on reducing the amount of cream from 1 cup to 1/2 cup because I like my caramel a bit chewy also.  Great idea Anna!  They were perfect!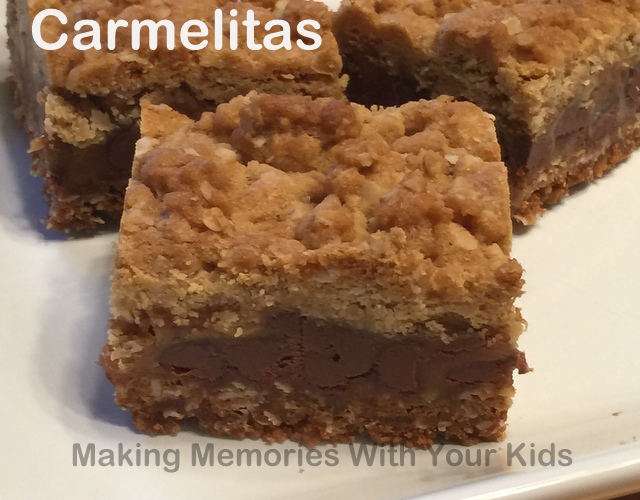 If you're looking for a cookie bar recipe I am telling you!  These are amazing.  They were gone in a day and a half when I took them to the beach for a family vacation.  A day and a half!  That's a testament to how delicious they were.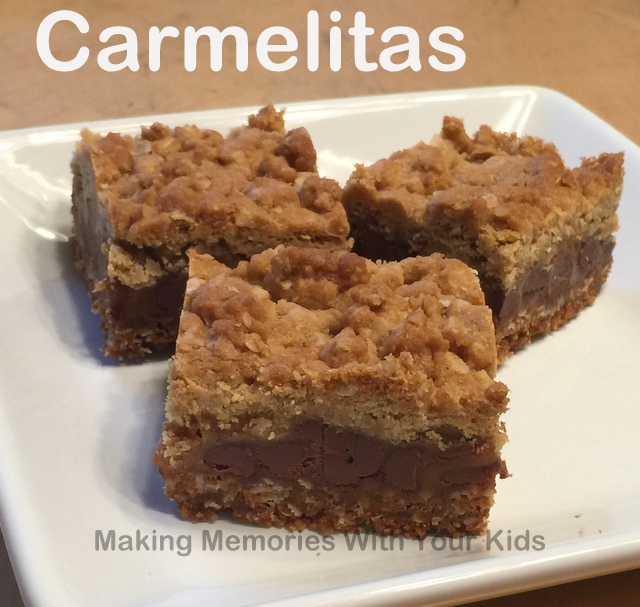 Ingredients
1 1/2 cups butter, melted
1 1/2 cups packed brown sugar
1 tsp vanilla extract (optional)
2 cups quick oats
2 cups flour
2 tsp baking soda
12 oz bag chocolate chips
18 oz soft caramel candies
1/2 cup heavy cream
Instructions
Preheat oven to 350 degrees.
Grease a 9 x 13 inch baking pan.
Place the butter, brown sugar, vanilla extract, oats, flour and baking soda into a medium mixing bowl and stir until combined.
Press half of the mixture into the bottom of the prepared baking dish.
Bake until the base is golden, about 15 minutes.
Remove pan from oven and top evenly with chocolate chips.
Place caramel and cream into a medium sauce pan and heat over medium, stirring frequently, until completely smooth.
Pour evenly over cookie base. Sprinkle the remaining cookie dough over the caramel and return the baking dish to the oven. Bake until the top is golden, about 20 to 25 minutes.
Let bars cool completely (about 12 hours) before cutting, it takes quite a while for the caramel to cool down, for the cookie base to solidify properly, and for the flavors of the chocolate and caramel to meld nicely. You can speed up the process by sticking the pan in the refrigerator, just be sure to let it sit out for about half an hour before attempting to cut up the bars.
Enjoy!
http://makingmemorieswithyourkids.com/2015/09/carmelitas-secret-recipe-club/