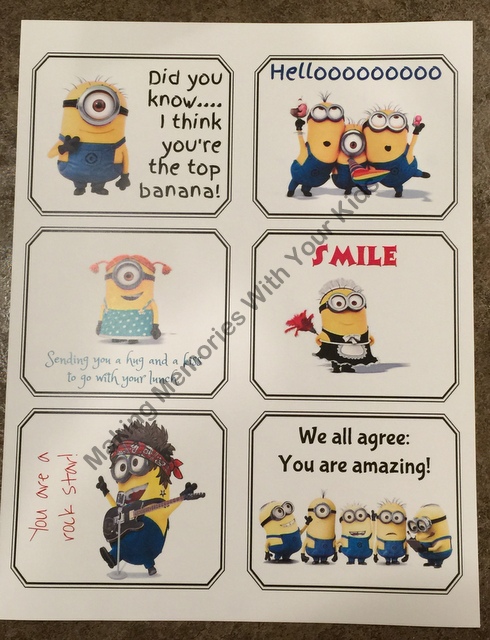 We just finished the 2nd day of school and have I posted any back to school posts yet?  I just can't seem to get my act together right now.  But I'm trying.  Better late than never… right?  Yeah, yeah.  That's the excuse that late people use.
It's never too late to talk lunch box notes.  Every day I pack my daughter a cold lunch to take to school and every day I add a little note to her to tell her I'm thinking of her.  Oh sure, hand written notes are fine but all the kids have hand written notes.  These super cool lunch box notes are way better.  And they're Minions.  MINIONS people!  We love Minions!
To print out these fun (and free) lunch box notes click on this link to get to the download.  Print them on heavy card stock and then cut them out.  You can laminate them and use them over and over, or you can throw them out and print lots of other great lunch box notes HERE, HERE and HERE.
You're kids will love them!