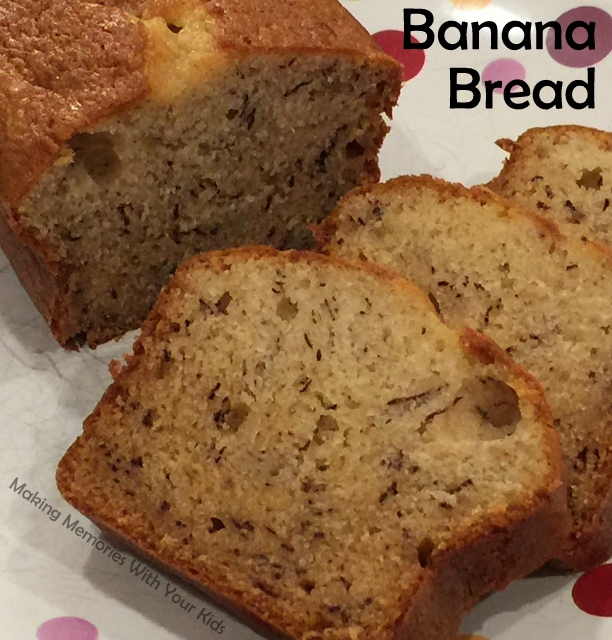 How do you keep bananas from going brown so quickly?  I hate when I buy a bunch at the store and literally three days later they look like this.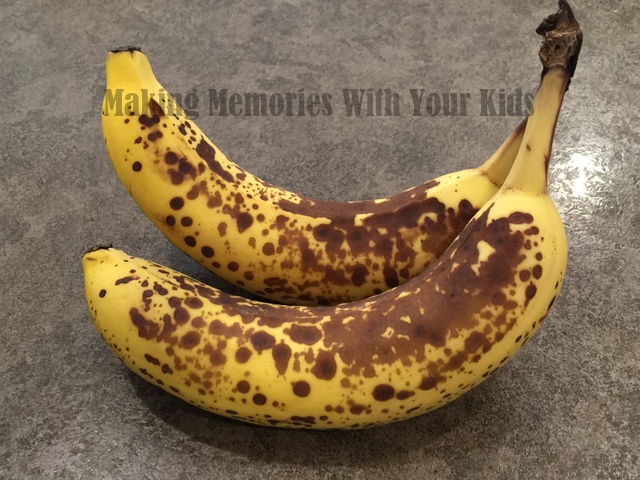 What do you do with them besides make Banana Bread?
I haven't made banana bread in years so I figured that's what I would do with these too ripe bananas that my kids won't touch.  Banana bread is delish.  So I searched Pinterest looking for a good recipe and then I remembered seeing my Mom's recipe in her cookbook.  (How cool is that that I can say her cookbook?)  She made a cookbook for the family with some of her most popular recipes from her blog and recipes from her Mom and Gramma.  Again, how cool is that?  It has all of my absolute favorite dishes in it and 40+ years of food memories in it.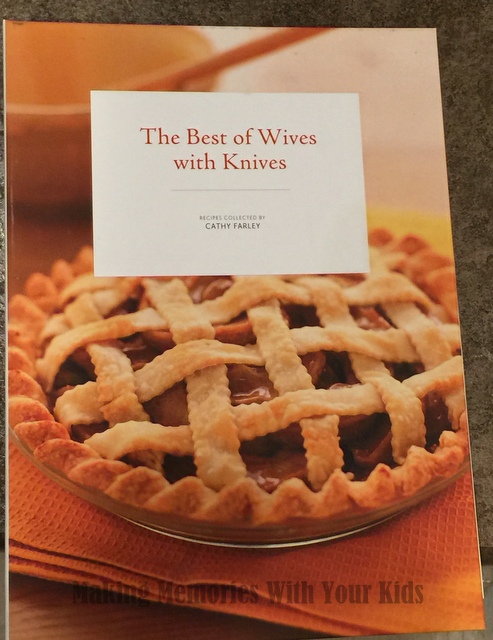 So I looked and yep, there it was.  My Mom has been making this Banana Bread recipe for as long as I can remember, so, of course, that's the one I was going to make.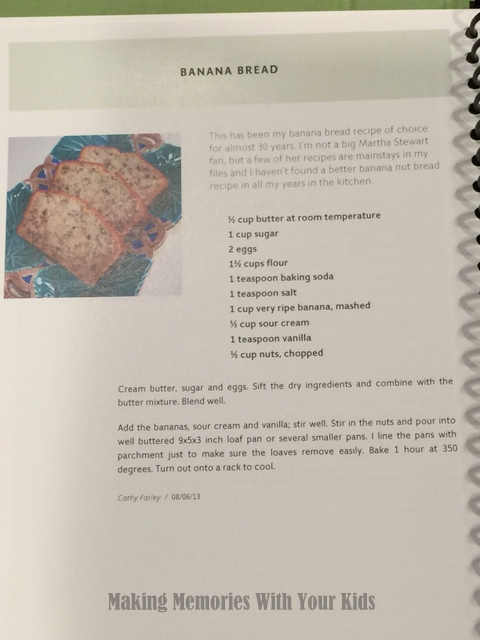 The recipe is also on her blog, Wives with Knives.
Isn't it great how something can start looking like this: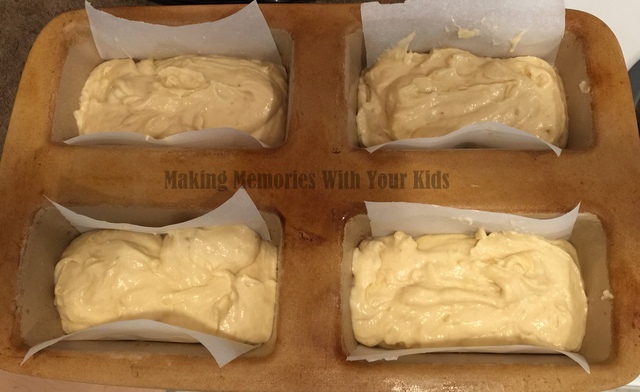 And ends up looking like this!  The marvels of baking!
It really is the Best Banana Bread EVER!  Very moist and full of banana flavor.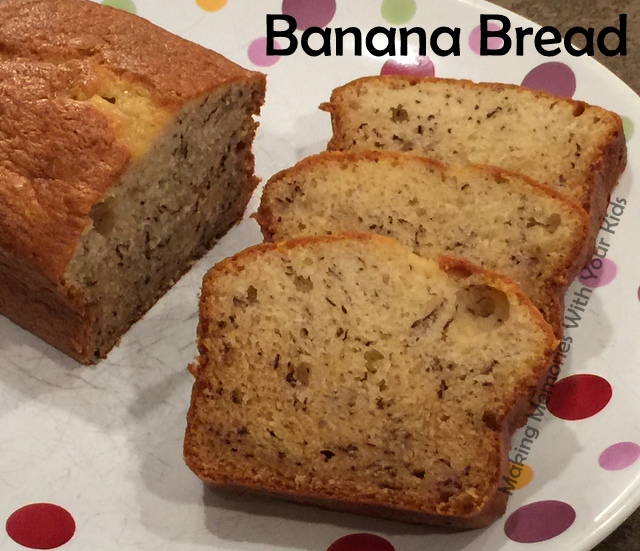 Ingredients
1/2 cup butter at room temperature
1 cup sugar
2 eggs
1 1/2 cups flour
1 tsp. baking soda
1 tsp. salt
1 cup very ripe bananas, mashed (about 2 bananas)
1/2 cup sour cream
1 tsp. vanilla
1/2 cup nuts, optional
Instructions
Cream butter, sugar and eggs. Sift the dry ingredients and combine with the butter mixture. Mix well.
Add the bananas, sour cream and vanilla; stir well. Stir in the nuts and pour into a well buttered 9x5x3 loaf pan or several smaller pans. (You can line the pans with parchment paper so it is easier to remove.)
Bake 1 hour in a 350 degree oven.
Turn out onto a rack to cool.
Enjoy!
http://makingmemorieswithyourkids.com/2015/09/moms-banana-bread/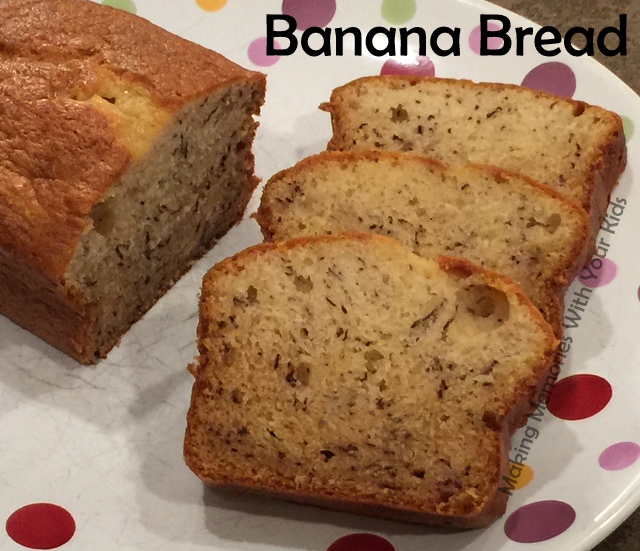 Enjoy!