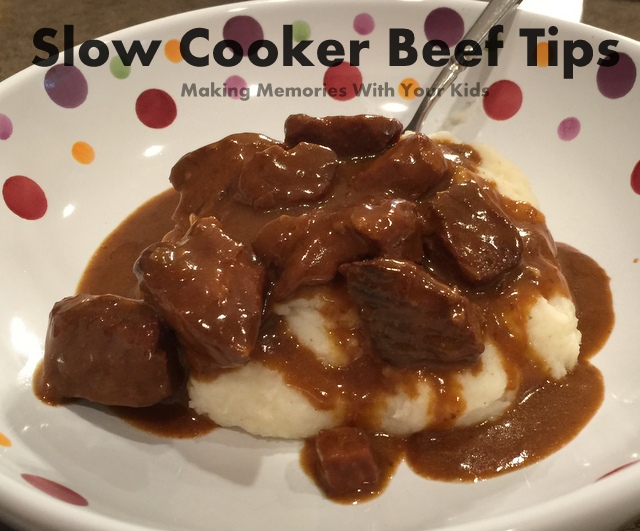 Now that my kids are back to school and I'm back to work I dread dinner time.  We get home, we do homework and then I realize it's time to eat.  Ugh.  I forgot about dinner.  So this year I've decided I'm going to do a lot more slow cooker/crock pot cooking.  I forget about how easy it is to throw everything in there in the morning and when we get home, boom, dinner is ready.
I found this recipe over on All the Cooks and I wanted to give it a try.  I'm always looking for new crock pot recipes.
I love meat and gravy over mashed potatoes.  It's pure comfort food and perfect during the Fall or Winter.
Slow Cooker Beef Tips and Gravy
Ingredients
2 lb cubed beef stew meat
1 envelope brown gravy mix
1 envelope onion soup mix
1 can cream of mushroom soup
1 cup ginger ale (you can use water, but seriously, use ginger ale)
Instructions
Put the beef tips in your slow cooker.
Mix all of the other ingredients and pour over the meat.
Cook on low for 8 hours.
Serve over mashed potatoes or egg noodles.
Enjoy!
http://makingmemorieswithyourkids.com/2015/09/slow-cooker-beef-tips-and-gravy/
This recipe is super easy and tasted pretty good.  I don't think I'd give it 5 stars, though.  It was a tad salty for me but we still gobbled it up.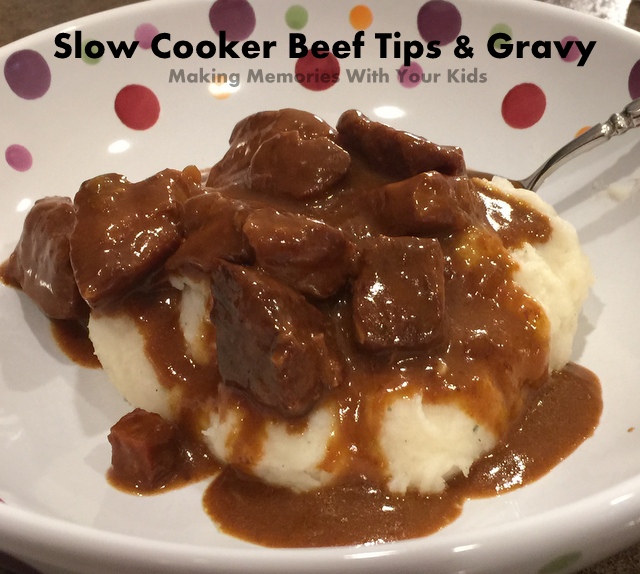 Do you have a great crock pot recipe that you'd like to share with me?  Leave a link in the comments (please!)