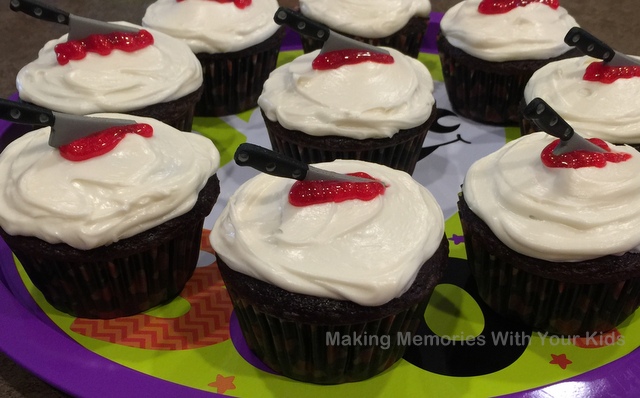 Nothing says Happy Halloween quite like a Bloody Machete Cupcake, right? 
It was my friend's birthday last weekend and I wanted to bring a dessert to work to celebrate.  She loves Halloween.  And by loves, I mean LOVES!  It's her favorite Holiday.  So…. Halloween Birthday cupcakes it is.
Have you seen these candy machetes in the store yet?  I thought they were pretty cool looking.  Add them with blood red gel frosting and it screamed "buy me".
I thought they turned out pretty well.  Everyone at work loved them (and ate them in lightning speed.)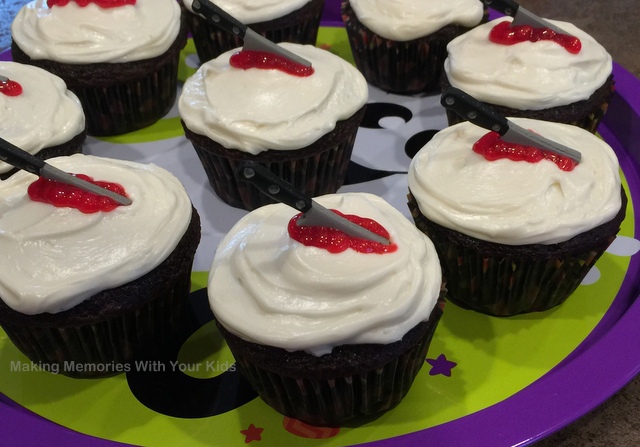 What do you think?  Halloween?