Show of hands.  Who loves getting things in the mails?  Hands down.  Now raise your hand if you go to the mailbox and never, ever get anything in the mail besides bills.  My hand was raised on both of those.  I think I got a card at the beginning of the school year and the last time before that?  Last April for my birthday.  Last April!  Big sigh.
Even though no one ever sends me something in the mail, I still have… well, I'm not sure.  So… as a result, I love sending things in the mail to others.  
I am on a never ending quest to find fun things to mail to my friends and family.  We've mad some fun and crazy things so far.  You can see most of them HERE.
The lovely ladies in the cafeteria at school saved me a few large cans.  I'm sure you could use regular sized cans but I wanted big.  And these suckers were big!
I used my Pampered Chef can opener.  You know the kind.  That cuts the lid off from the side and not the top so it's not a super sharp (and dangerous) edge?  It's what you need for this project.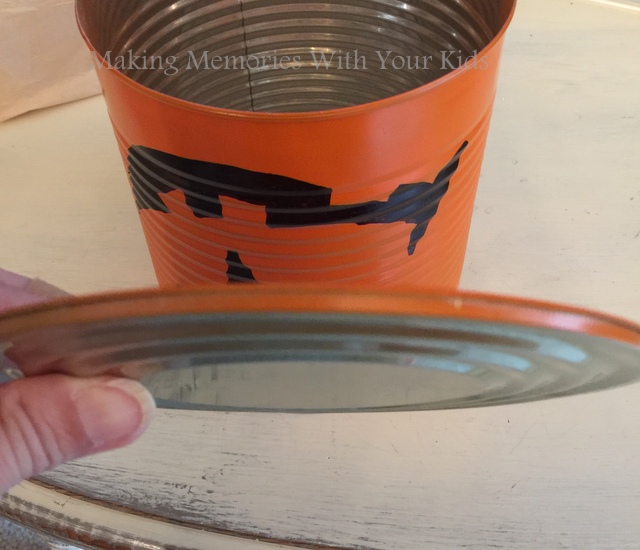 The ladies used it to open the cans.  Remove the label and wash thoroughly.  Paint them pumpkin orange.
After they dry, draw on a pumpkin face using a sharpie.
Fill with all kinds of goodies.
Using Gorilla Glue (or a very strong glue), glue the lid back on.
I bought some wood balls on Amazon (here
) and spray painted them green.  Using Gorilla Glue, glue the green ball to the top of the pumpkin for the stem.
Address your can and add postage.  Mine cost $6.70 to mail within the state.  Not too bad for a fun, candy filled gift!
I'm always looking for fun ideas for mail.  I'd love to here from you if you have one!