I love fun facts.  When I worked in a mental health facility years ago I would start out the morning "group" with a fun fact.  The patients loved them and I loved searching around for new ones.  Now that I have kids I love telling them random fun facts.  They giggle or do the "no way, you made that up" and then they look up weird fun facts on the internet to tell me.
So for this set of lunch box notes I decided to add fun facts to them.  I can't wait to hear what my daughter and her friends think of them.
You get these for your kids, just go HERE to get the first page and HERE to get the second page.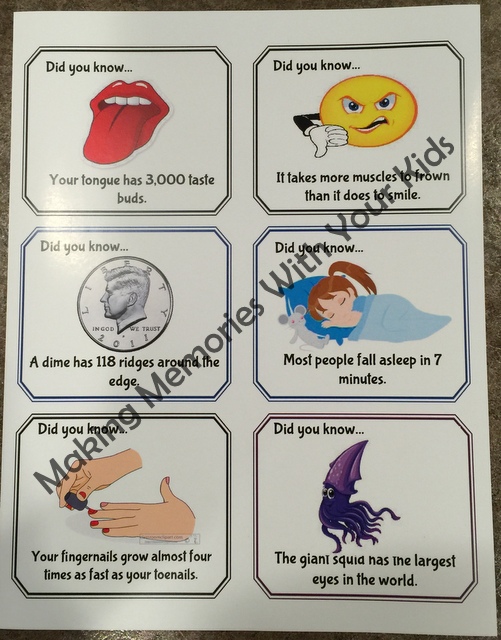 Interested in getting more lunch box notes?  Click HERE.  There are lots to chose from!