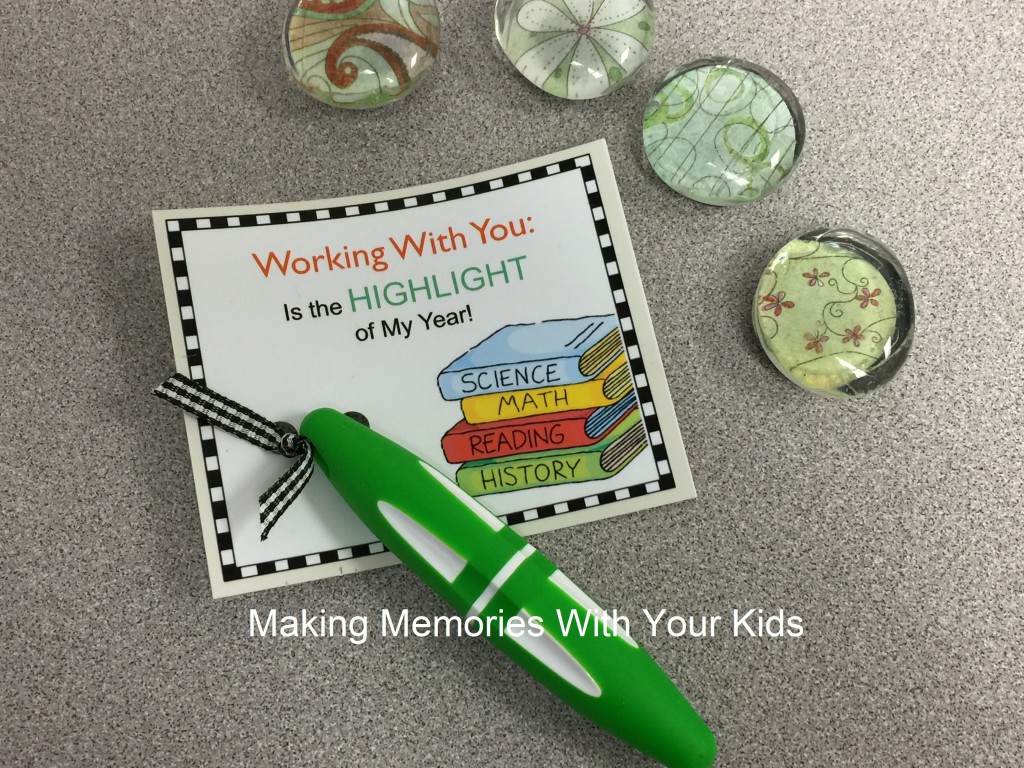 A friend of mine asked me to make her some tags for a fun co-worker thank you gift for Christmas.  This is what I came up with.  What do you think?  She found some fun highlighters and attached one to each tag.  So dang simple but such a great way to say I'm thinking of you.
To make the tags, download the free printable HERE and print them out on heavy cardstock.
Add a fun highlighter pen and you're set.