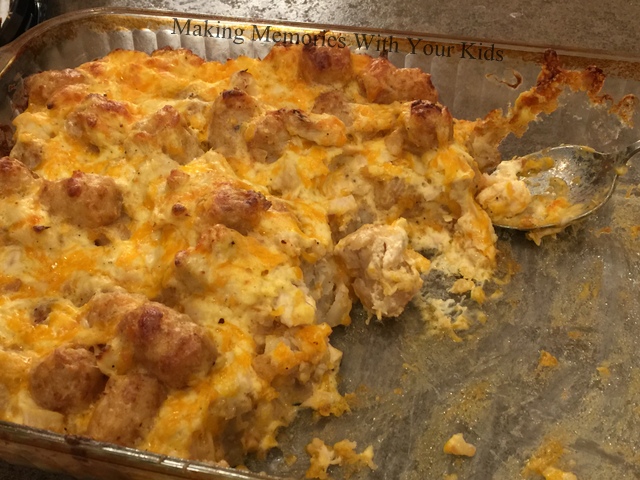 Winter in Oregon means rain – lots and lots of rain!  After awhile it starts to drive me crazy.  Everything is wet and soggy and I'm just ready for some sunshine.  That's where comfort food comes in.  When it's cold and wet and gross outside, I want something delicious to eat. 
Years ago when I was pregnant with my son and on bed rest, my Aunt brought me over this casserole.  At first it was one of those "tater tots?  In a casserole?" moments until I tried it.  It is pure deliciousness!  I make it quite a bit.  It's that good and it freezes great.  Perfect to divide up into single serve containers and freeze.  (And then perfect for me to take to work for lunch.)
It's really easy to make.  Just throw everything into a casserole dish.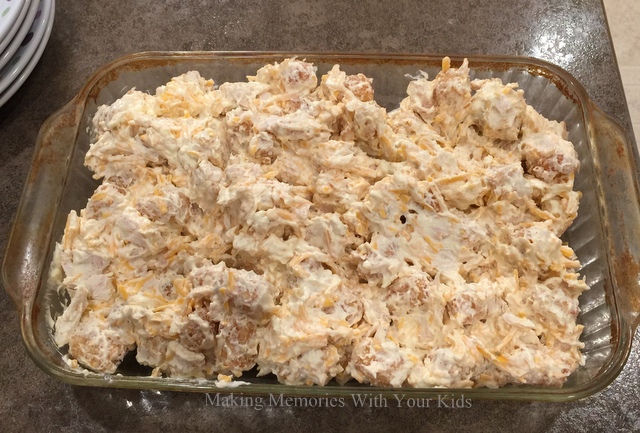 You can change it up some.  I've substituted the chicken for sausage and it's perfect for breakfast.
Chicken & Tater Tot Casserole
Ingredients
1 can Cream of Chicken Soup
2 cups sour cream
2 cups grated cheddar cheese
3 boneless, skinless chicken breasts, cooked and shredded
1/4 tsp. onion powder
1 tsp. salt
1/4 tsp. pepper
2 lb. bag frozen tater tots (not thawed)
Instructions
Preheat oven to 350 degrees.
Mix all of the ingredients together and put into a 9 x 13 baking dish.
Bake for 1 hour or until hot and bubbly.
http://makingmemorieswithyourkids.com/2016/01/chicken-tater-tot-casserole/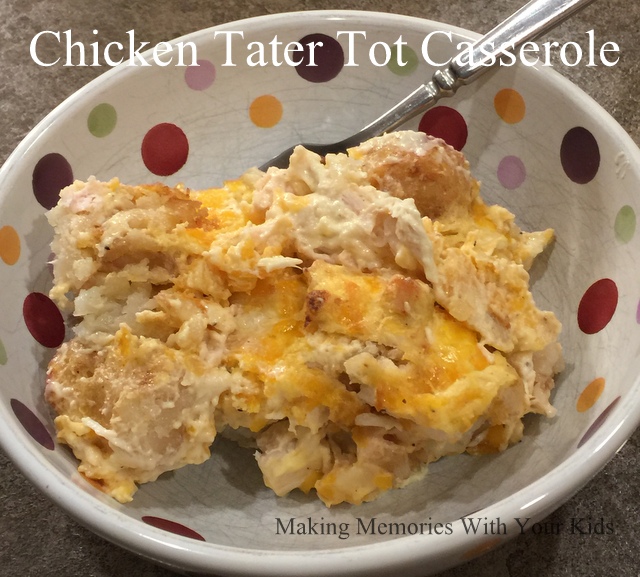 What's your favorite comfort food dish?