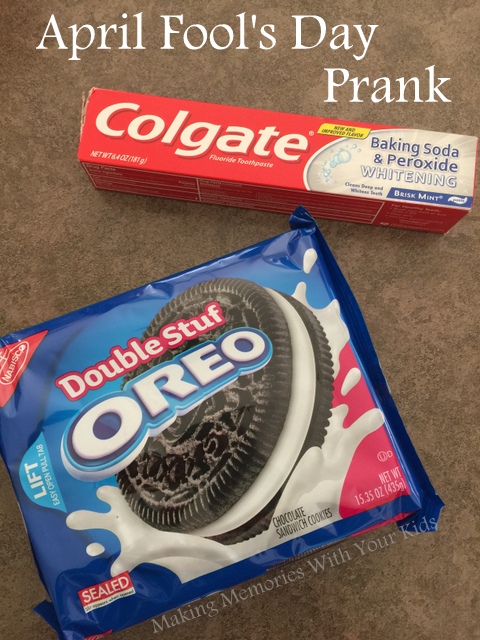 I love April Fool's Day.  Love, love, love it!  I love the fun food ideas to make for my kids.  I love fun pranks to pull on my co-workers.  Sadly, this month has been crazy busy and I've completely failed at making April Fool's Day fun food.  (Sigh.)  But I had to do something, right? 
My daughter and I went to the grocery store and bought Oreos and toothpaste.  (White toothpaste.)  Open up the Oreos and scrape out the filling.  Do not throw it away.  Eeee gads, no!  Squirt some toothpaste on one Oreo cookie.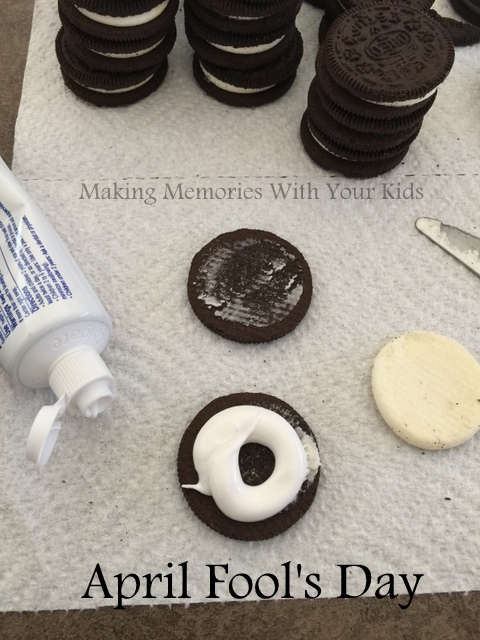 Put the top on and let them sit for awhile.  The toothpaste is a little runny and you don't want to have it run out the sides.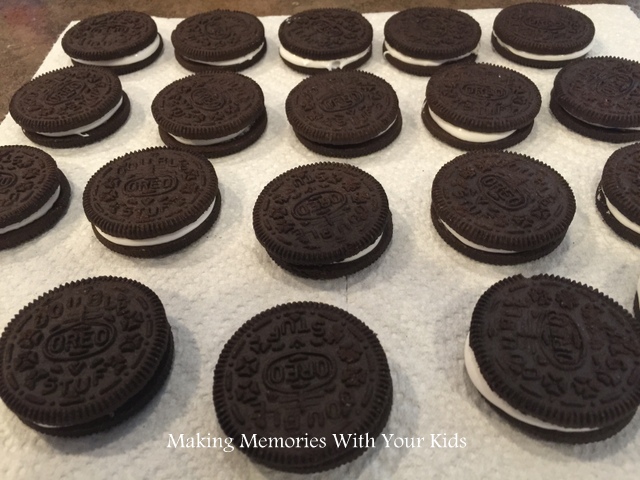 I put them back in the Oreo package and am going to take them to work on Friday.  (Shhhh, don't tell my co-workers.)  I'll leave them on the counter in the office and then sit back and watch.  I can't wait. 
And if you're wondering what to do with all the leftover Oreo crème filling?  Make a big, amazing, uber stuffed Oreo!