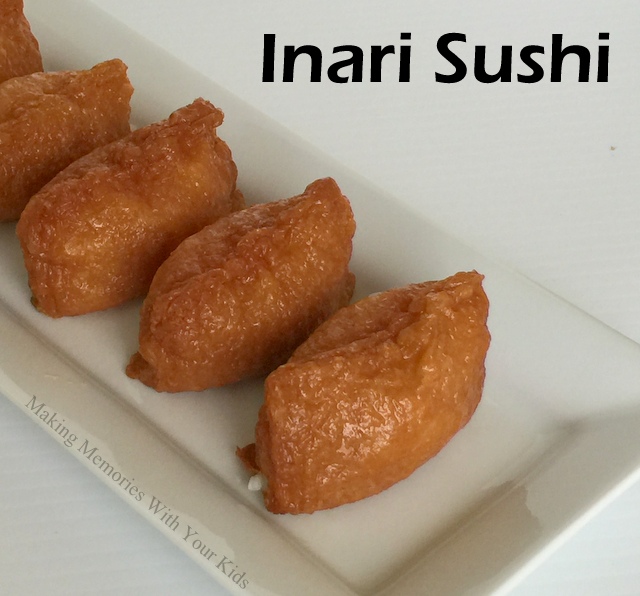 We have an Asian grocery store fairly close to where we live and we love going there.  I love all the different foods and spices.  My kids love all the different candies and drinks.  (So it's kind of a win-win, right?)
I've been making these for years and I love, love, love them!  You can get Inari at any sushi restaurant or store, but homemade?  So much better!  I can't even explain it.
We buy canned fried soy bean curd.  It's soaked in a soy sauce kind of a mixture making it delicious.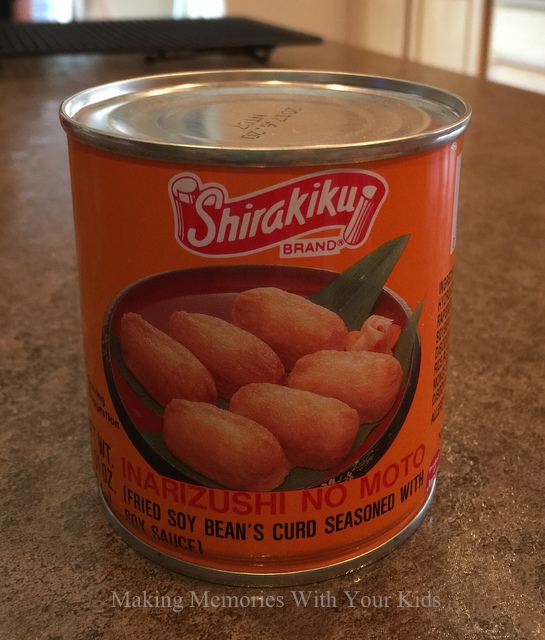 The fried bean curd comes looking like this.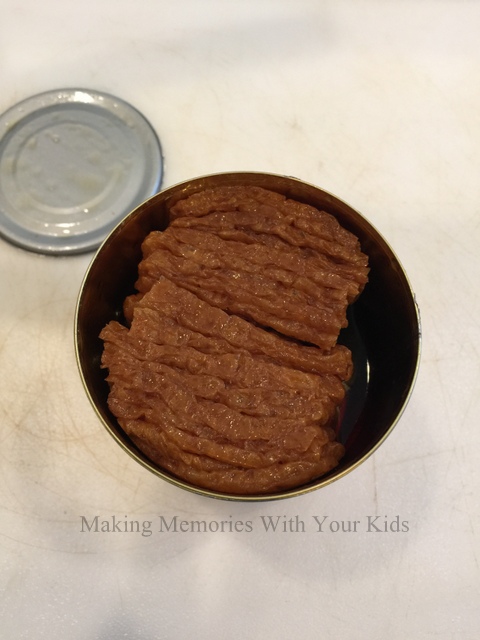 Take out the pieces on bean curd.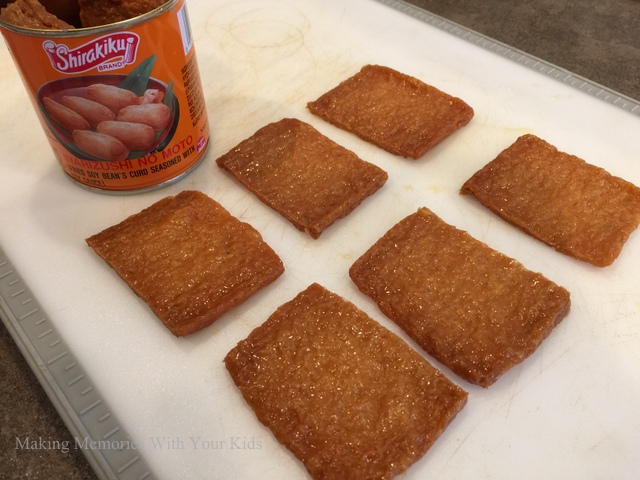 And carefully open them up to make little pockets.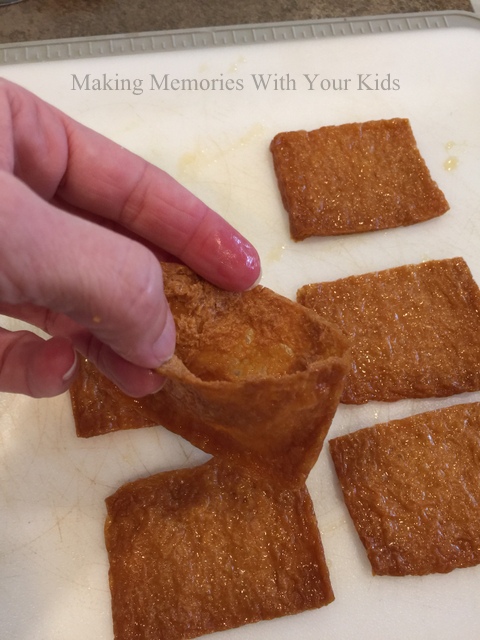 Fill them with the rice mixture and fold over the pieces to seal them closed.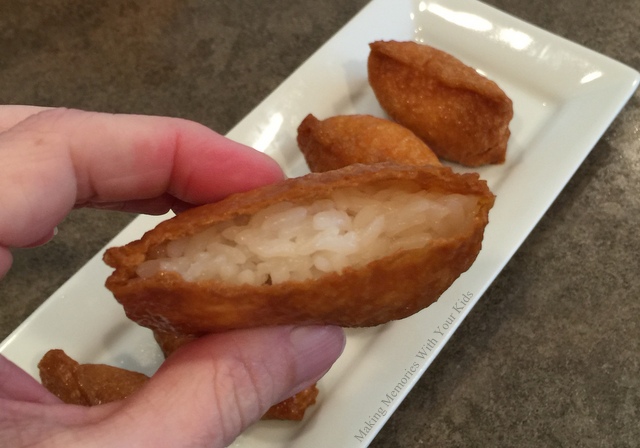 Delicious!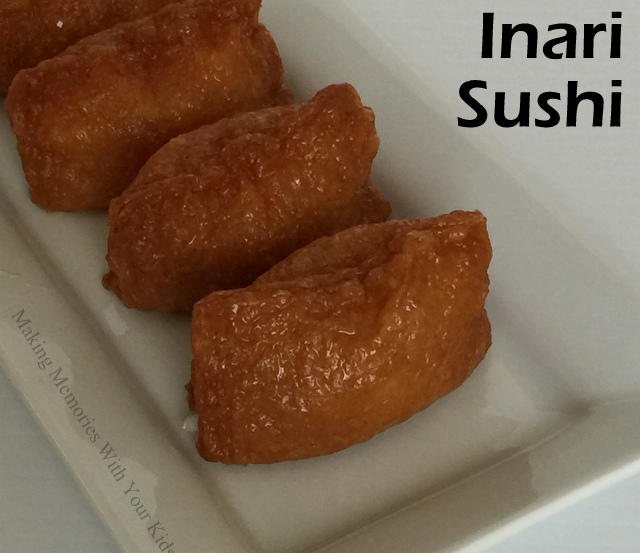 Ingredients
1 can Inarisushi No Moto
2 1/2 cups sticky rice
1/4 cup rice vinegar
1/4 cup sugar
1/4 tsp. salt
Instructions
Cook rice in usual manner.
In a small bowl stir together vinegar, sugar and slat until dissolved.
Open the can on soy bean curd and drain. Very gently, open the "pouches".
When rice is finished cooking, gently fold in vinegar mixture.
Gently pack the rice into the "pouches" and tuck in the edges.
Serve while still warm.
http://makingmemorieswithyourkids.com/2016/04/inari-sushi/