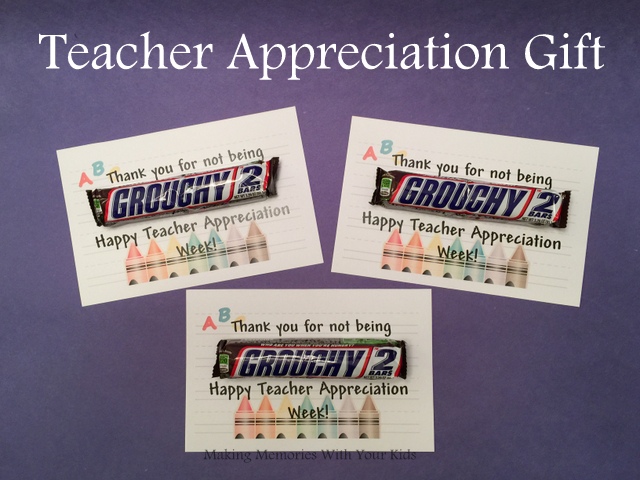 Have you seen the fun Snickers Candy Bars with words on them rather than the word 'Snickers'?  We found them awhile back and made gift cards for some of the classified employees at my school.  I thought they were pretty fun.  Then I found these giant Snickers bars and seriously, a giant Snickers bar just makes me happy.  So we decided to make them for teachers.
What you'll need:
* King sized Snickers Candy Bars with the fun sayings
* Tags found here
* Paper cutter
* Two sided tape
Print out the tags on heavy cardstock.  Tape on the candy bar and that's it.  Easiest gift ever.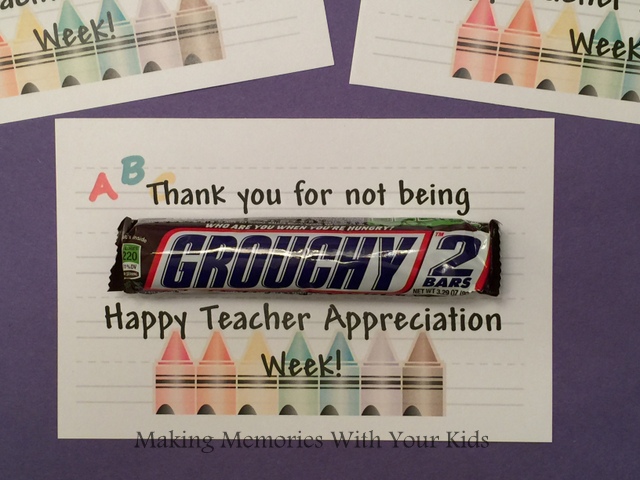 If you're looking for more Teacher Appreciation Gift Ideas, you can find a ton of them here.